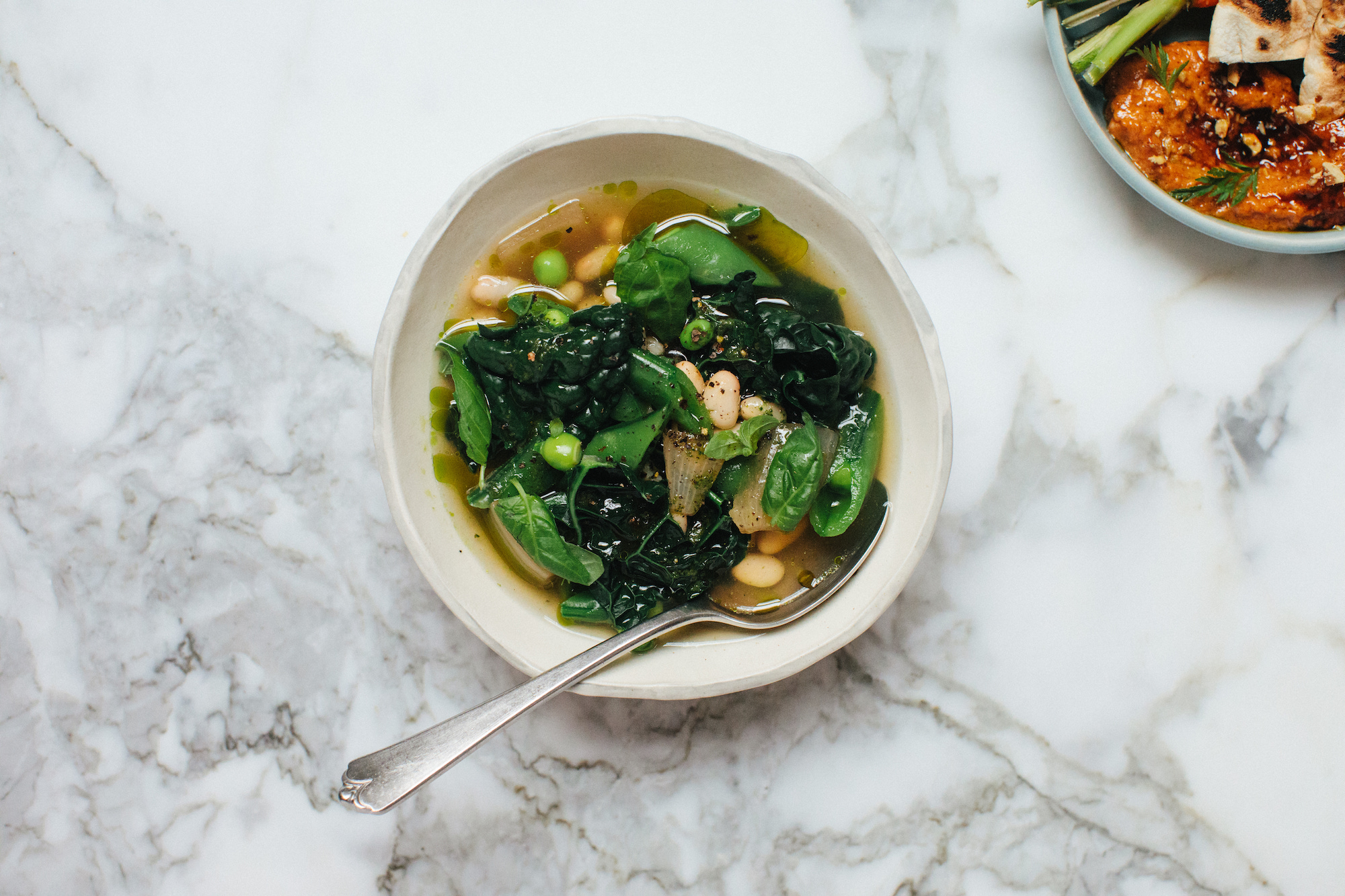 This Green Vegetable Soup is the Perfect Postpartum Recovery Recipe
In case you missed it, we've teamed up with in-home chef service The Culinistas to share a series of Postpartum Recovery Recipes that nourish the new mother- taking the stress out of planning meals and allowing her to enjoy her baby and focus on healing her body.
The brand recently rolled out a new Postnatal Menu Package which offers a dedicated culinary service-with two menu tracks for breastfeeding and for non-breastfeeding-to help new mothers feel both supported and healthy in the important weeks after birth.
According to The Culinistas, "new moms can select dishes from [our] postnatal menu for bi-weekly Culinistas chef visits to ensure the fridge is stocked at all hours with healthy and delicious meals for you and your family. Your chef grocery shops, cooks and cleans."
So let's get to it! Next up in our postpartum recovery recipe series is this warming green vegetable soup ideal for the fourth trimester and postpartum recovery.
This soup uses the scraps and extras from herbs and aromatics to make a robust, hearty broth. It also makes extra basil oil that can be repurposed to drizzle on toast, scrambled with eggs, and mixed with citrus for a summery salad dressing in a pinch. It's the little things that transform snacks from simple to satisfying.
KEEP SCROLLING FOR THE GREEN VEGETABLE SOUP POSTPARTUM RECOVERY RECIPE.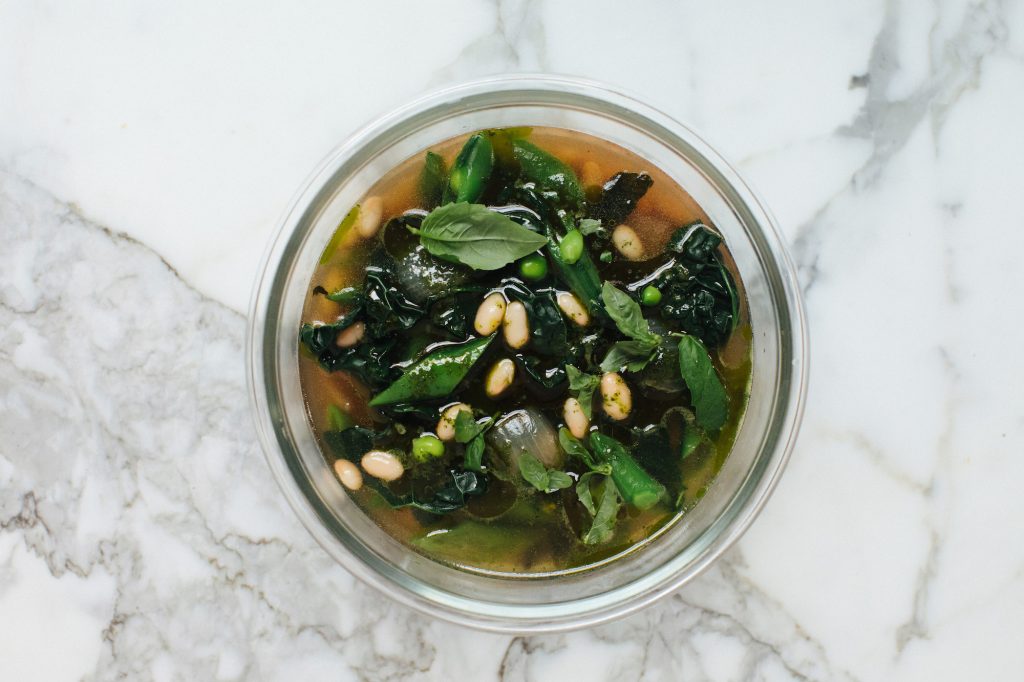 Green Vegetable Soup
Serves 4
Prep Time: 20 minutes
Cook Time: 55 minutes
INGREDIENTS
1 small white onion, chopped plus scraps for stock
1/4 cup parsley, chopped plus stems for stock
1/2 cup basil, packed plus stems for stock
Whole black peppercorns
1/2 cup 2 TB extra virgin olive oil, divided
1 can (15 ounces) Cannellini beans, drained, rinsed
1/4 tsp cayenne
1 bunch Lacinato kale, ribs removed, chopped
4 ounces sugar snap peas, ends trimmed, cut on a bias
Salt, to taste
DIRECTIONS
In a heavy bottom stock pot add the parsley stems, basil stems, onion scraps and black peppercorns and toast over medium heat until aromatic, 2 minutes.
Add 5 cups water and bring to a boil, then reduce heat and simmer for 15 minutes. Strain, reserve the broth and discard the aromatics.
In the same pot, add oil and sweat onion until translucent, 10 minutes. Add beans, cayenne and broth, bring to a boil, reduce heat and simmer for 15 minutes.
While the soup is simmering, make the basil oil: In a high speed blender, add the basil leaves and salt to taste. While the motor is running, stream in 1/2 cup oil. Set aside.
To the soup pot, add the kale and peas, and cook until tender, 2 minutes. Turn off heat and fold in parsley.
Serve the soup hot with a few drizzles of basil oil.
Pro Tip: Make a double batch of the soup if you want to stock the freezer for dire moments.
---
You'll also want to pick up this Book About Nourishing the New Mother (Meghan Markle Swears By It!) and read more about these Cleanest Prenatal Vitamins on the Market Designed to Reduce Nausea.