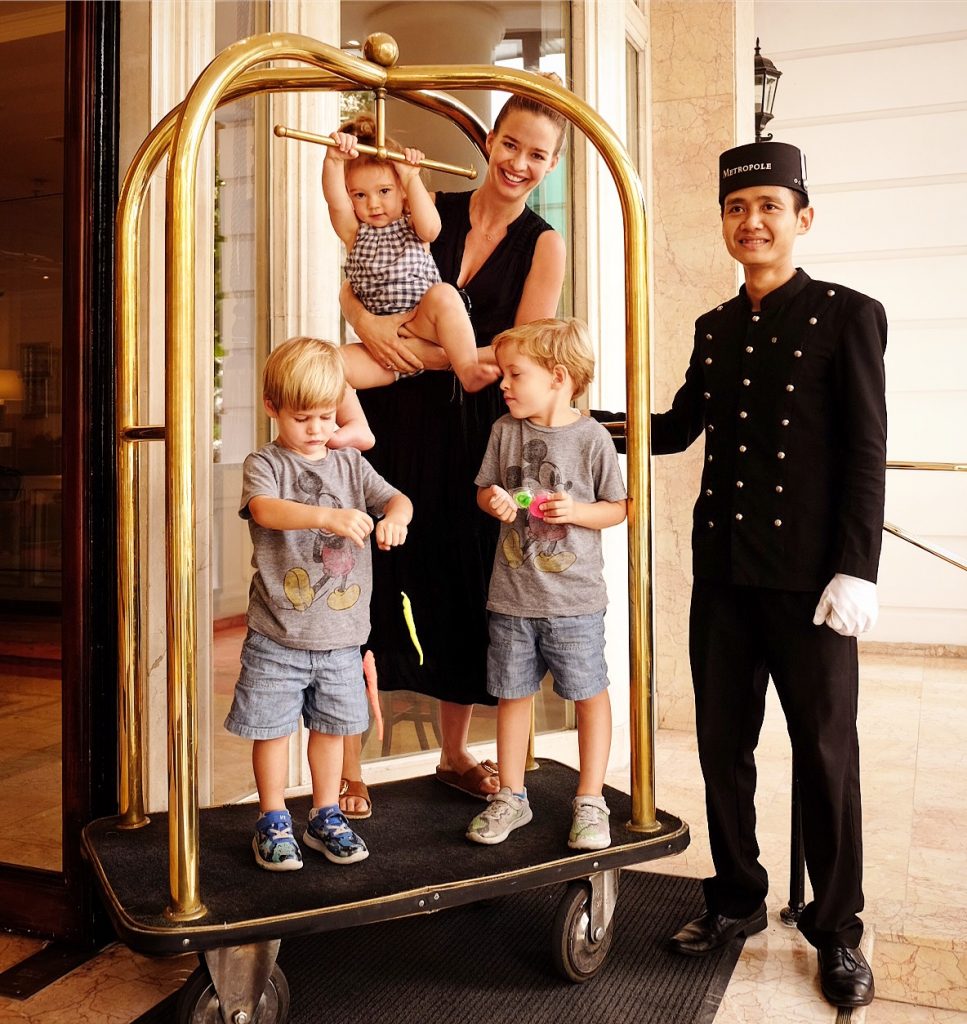 Traveling with Kids Requires These 10 Things, Says Marissa Hermer
Making travel plans is exciting, especially if you're headed to a far-away destination you've never been! You've made sure you pack exactly what you need, you've made your list (checked it twice). However, when you're planning on traveling with kids, your trip will require a little more preparation, a few must-haves, and a whole lot of patience. We tapped mom of three and London-turned-LA restauranteur Marissa Hermer (who has traveled the world over with her Mini brood) for her advice on the essentials to keep your littles happy while on the go and parents as relaxed as possible.
"Traveling with tots requires both Navy Seal training and a doctorate in patience," Hermer told Mini. "Neither of which I have, but I've made enough mistakes along the way and enough practice that I do have a few tips!"
BABYZEN YOYO Stroller
You need a stroller that you can fold up easily and tuck in the overhead compartment, so you won't have to wait for your stroller on the runway or at baggage claim. There is nothing worse than being the first one off the plane- and then having to wait (while your children have a tantrum on the floor of the airport) for your stroller. I've tried several travel strollers over the years and the BABYZEN YOYO is the sturdiest, chicest, and easiest to fold up. I also love the clip-on umbrella, perfect for sunny strolls, and the zip-on footmuff, for chilly mornings.
AWAY Carry-On
Not only is this the most genius luggage ever (charging station included!) but also sleek and chic which makes me feel more organized. If it looks good, I feel better and calmer- and the entire experience is nicer for everyone. And when I know I can charge the kids' iPads, I feel like I've got money in the bank. These AWAY carry-ons are lightweight and roomy inside, so I can pack as many travel treats and snacks as I want.
iPads and Headphones
This is obvious (duh!). I'm not the perfect mother who keeps her children entertained with wooden toys on a long-haul flight. Of course we have some great in-flight travel crafts and tricks, but I always have a well-stocked iPad for each child before we travel. I love these indestructible ipad cases and these kids headphones by LilGadgets.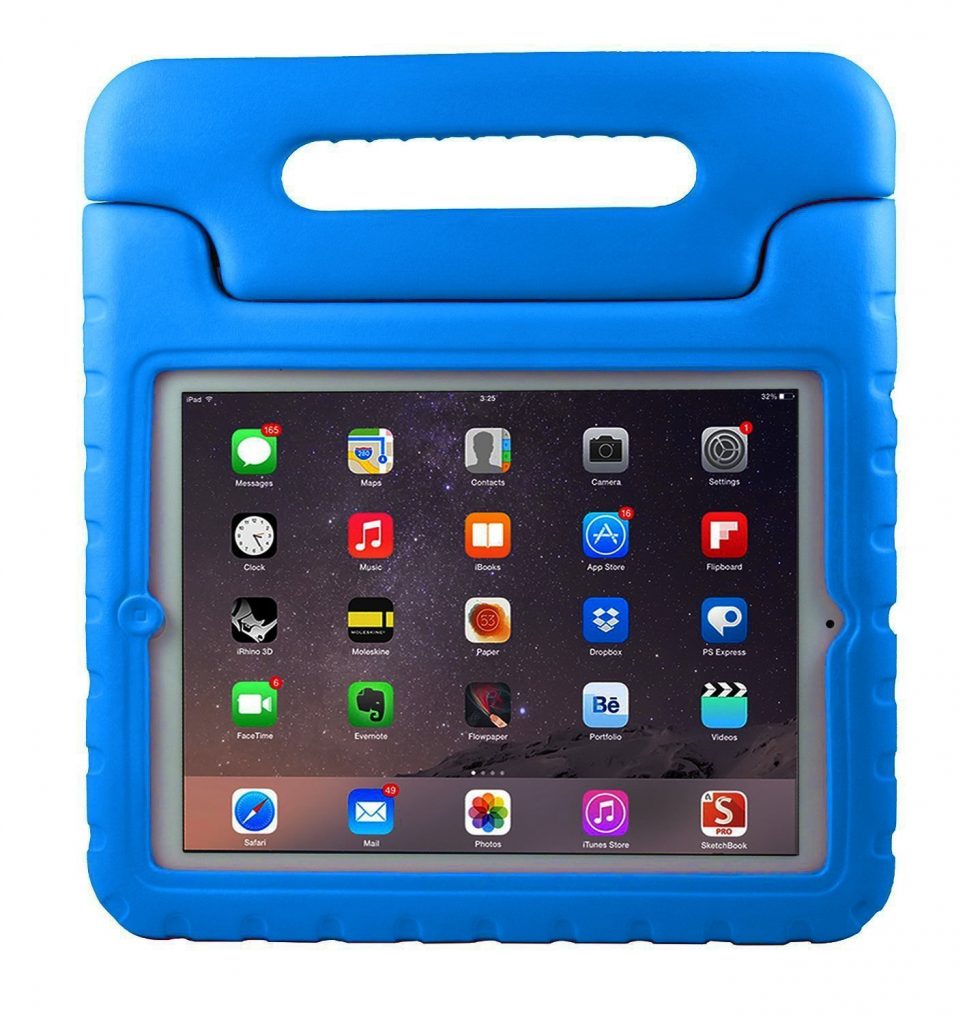 Kids Apps
Our favorite apps are Hip Hop Hen (for reading and writing on the go- the boys love it and it makes me feel like I'm not a useless mom sticking my kid in front of a video game) and Mickey Mouse's Color & Play. I'm also a huge fan of Audible.com, so I download a few new stories for the munchkins to listen to.
Travel Treats
I always have a plastic bag (the best is this pack of three from Marks & Spencer– you get all three, but I tend to use the smallest bag for packing in carry-ons), but any clear zip cosmetic bag will do with a few travel treats, a few small crafts (my favorite are these small foam craft kits from Baker Ross), and a card game (Spot It and Woodland Happy Family are small enough to be tucked into a little backpack and hours of fun).
Spot It! Numbers & Shapes Game
Carry-On First Aid Kit
Fill another clear zip bag with all you need for your flight (Band-Aids, children's Tylenol, stickers, a few sticks of chewing gum (for tears), Vaseline, cool pack).
Pacifier Clip
Sadie doesn't use a pacifier normally, but I like to keep one on hand for when we travel- for sucking during take off and landing and also just generally calming when necessary. A strap keeps it connected to her and not on the floor.
Travel Cot
We love the BABYBJORN Travel Crib Light for hotel travel. Of course most of the hotels we stay in do provide some sort of baby cot, I'm not always happy with the mattress or the crib. Having this crib tucked away in Sadie's suitcase gave me a sense of security that I could always just pop it up (it is super easy to open and close) and she could go down for a nap. She was also more comfortable sleeping in the bed that she knew, rather than constantly finding a new bed in every hotel we moved to.
Security Blanket
When Matt and I started thinking about starting a family, we didn't want having babies to hamper our travels- of course, traveling would change, but we still wanted to explore the world, even if it meant throwing our kids on our backs. Our maternity nurse Patricia recommended these Aden & Anais security blankets as a lovie for our baby Max. Rather than a stuffed animal, these are easy to wash, you can buy and pack a few (easy to fold small), and they are great for putting over tired eyes as a mini blackout on planes or in airports. I always stuff one of these for each child in the front zip of their backpack. Max rarely takes his out anymore, but just likes knowing it is there. Jake loves to hold his on the plane, and Sadie loves playing peek-a-boo with hers.
Travel Backpack
The Lo & Sons Catalina Deluxe Tote Bag and Hanover Deluxe Backpack saved us on countless occasions. It saved our laptops and iPads from getting wet (waterproof even when a bottle of water spills right on our electronics), when we were running through an airport (I obviously didn't listen to my own advice about getting to an airport with plenty of time to spare), we didn't have to rummage through any pockets for our passports because we knew exactly where they were (in the passport pocket!), we didn't lose our keys to our LA or London homes (they were on the built-in keychain), and probably saved our marriage as my husband didn't feel silly carrying a backpack that looked like he was heading to Yosemite.
For the kids, I love the Fjallraven Mini Kanken backpacks. Big enough to carry their earphones, a snuggly, and a snack, and small enough for them to carry on their back. I always think, the bigger the bag, the more you fill it, so I wanted smaller backpacks for the kids. Otherwise, they want to fill them up and then they are too heavy and they won't want to carry them. So here, problem solved. Perfect size, very durable, and super cute.
Fjallraven Mini Kanken Backpack, $70
What are your must-haves for traveling with the kids? Share with us below!
---
You'll also want to Tour Marissa Hermer's Stunning London Home or read Everything You Need to Know About Flying with Breast Milk.
Opening Image: Courtesy Marissa Hermer