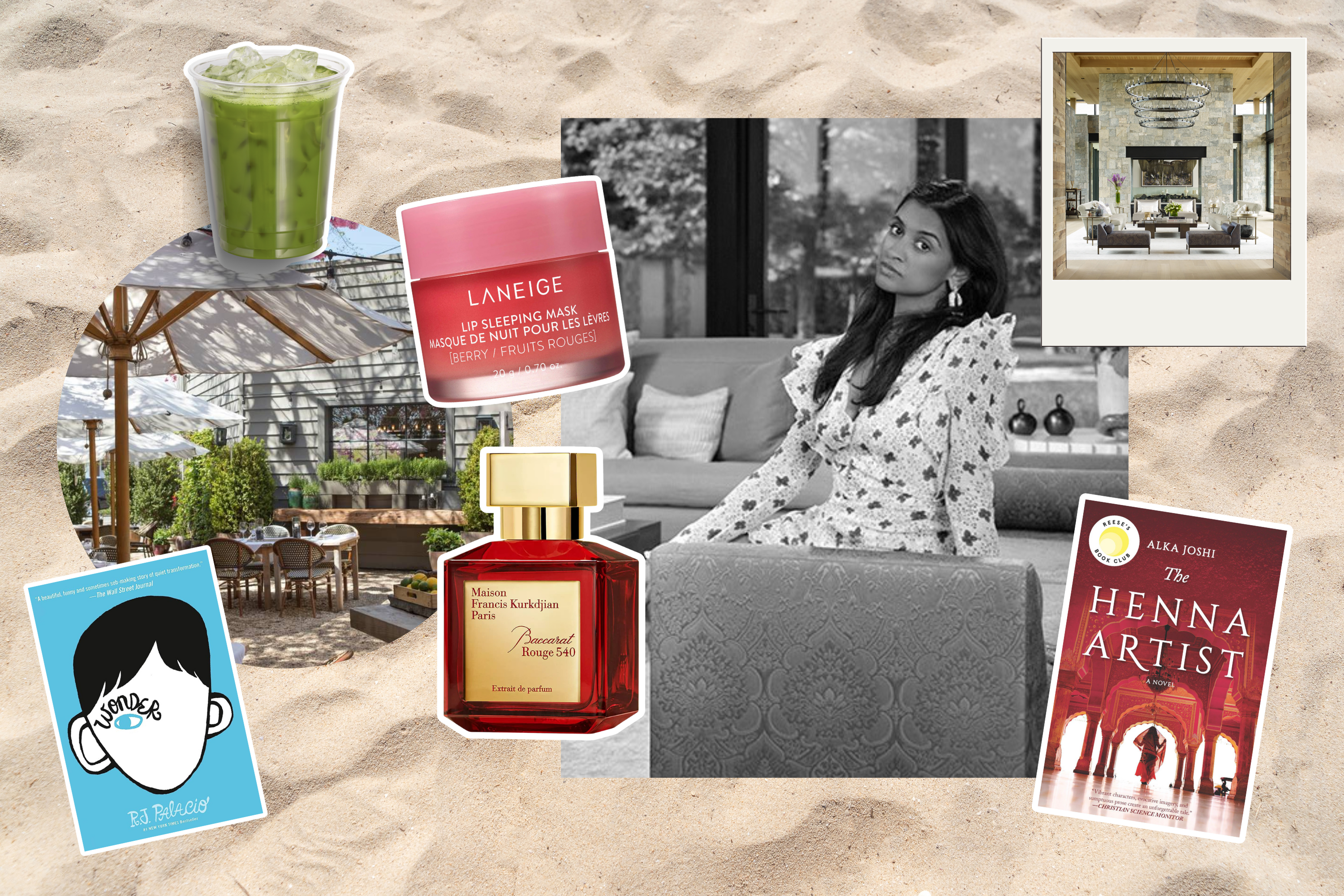 10 Minutes with Interior Designer Mom Purvi Padia
An interior designer, philanthropist, and hostess extraordinaire— Purvi Padia wears many hats.
After spending a decade of her career in the beauty and fashion industry, Padia set out to begin her namesake residential interior design firm in 2008 with a focus on both New York City and the Hamptons. Through her design work, the NYC-based designer has not only mastered aesthetically balanced and effortlessly elegant homes, but also family spaces and impeccable tablescapes for memorable entertaining.
On the philanthropy front, the mom of two turned her passion into purpose by joining a number of non-profit boards, including UNICEF USA, whom she partnered with in 2018 to found PROJECT LION— a unique initiative that has helped over 850,000 orphans in India in the five years since its launch.
We caught up with Padia below to talk everything from her favorite kids movie to what's on her nightstand and what she would do if she had more hours in the day!
KEEP SCROLLING FOR 10 MINUTES WITH DESIGNER MOM PURVI PADIA.
IF THERE WERE MORE HOURS IN THE DAY, I WOULD
Take a class on Astrology and learn to speak French.
FAVORITE KIDS MOVIE
Ferris Bueller's Day Off. For the younger set, Sing.
ON MY NIGHTSTAND
Magnesium, my Kindle, and LANEIGE lip treatment.
FAVORITE KIDS BOOK
Wonder for school-aged kids and Giraffes Can't Dance for the toddler set.
ALWAYS IN MY FRIDGE
Brodo bone broth.
IDEAL DATE NIGHT
More of a day date than a date night kind of girl.
MY COFFEE ORDER
Soy matcha latte.
FAVORITE LOCAL RESTAURANT
ITO in New York City and Tutto il Giorno in the Hamptons.
FAVORITE LOCAL SHOP
Clic.
PREGNANCY CRAVINGS
Mangoes.
CAN'T STOP LISTENING TO
The & Juliet soundtrack.
LAST BOOK I READ
The Henna Artist by Alka Joshi.
GUILTY PLEASURE
Diet Coke.
WARDROBE STAPLES
Jeans, a blazer, and a statement heel.
SIGNATURE SCENT
GROWING UP, I WANTED TO BE A
Teacher.
APPS I USE MOST
Splice, Word Swag, and Instagram.
SHOWS I'M WATCHING RIGHT NOW
Never Have I Ever.
---
You'll also want to check out these 20 Questions with HART Jewelry founder Hart Hagerty or stick around and read our summer Issue with soon-to-be mom of two Stassi Schroeder.