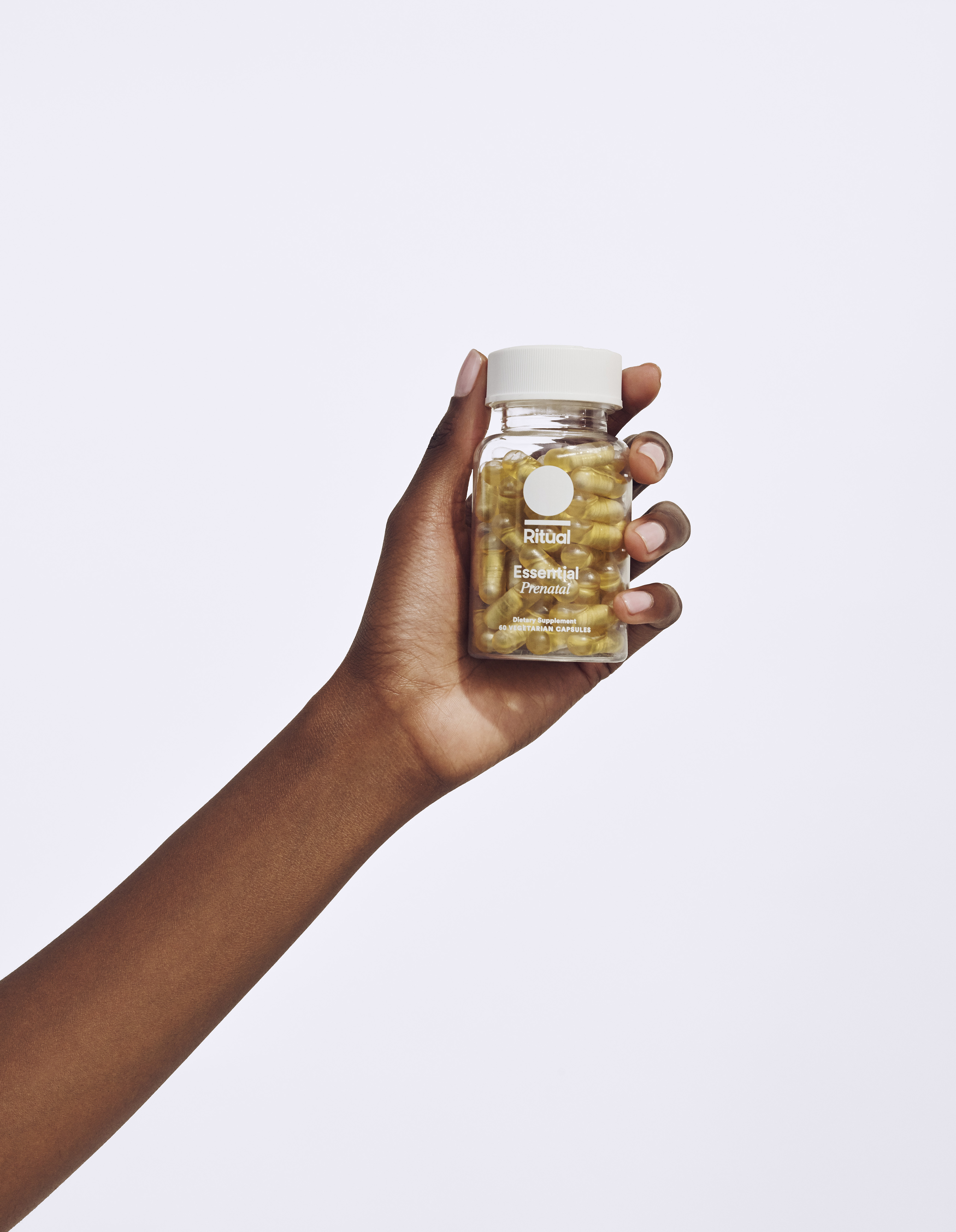 These Clean Prenatal Vitamins Will Deliver Just What You and Baby Need
Before your head starts spinning over the thought of choosing from the dozens of prenatal vitamins on the market, we'll make it easy for you. Ritual—the women's once-daily vitamin company championing simplicity, traceability, and education—just launched their Essential Prenatal, a completely reimagined prenatal vitamin that encases the 12 most critical, health-vital nutrients for mom and baby in the cleanest and most effective forms available.
What They Are
Out today, the health-critical prenatal vitamins are formulated by a team of scientists and mothers, and do not contain unwanted excipients, GMOs or anything artificial. In fact, while most prenatals require women to take multiple, often large and nauseating, pills, Essential Prenatal requires just two, once-daily lemon-essence capsules (since citrus is commonly craved during pregnancy!) for an easier, more pleasant experience.

How They Work
Essential Prenatal utilizes an innovative, delayed release nesting capsule that evenly releases contents into the small intestine for better absorption. The reduced nausea capsule design is also gentler on the stomach.
Ritual's Essential Prenatal is on a mission to reinvent the prenatal vitamins we've all come to loathe during pregnancy (and beyond!) and since 88% of women are uninformed about the purpose of a prenatal vitamin, the brand has made it a point to focus on empowering women to own the in's and out's of their fertility and baby's health.

Where to Buy
Essential Prenatal is a reimagined prenatal containing critical nutrients for baby and mom in clean, absorbable forms. Not to mention, they're offered from a brand you can trust with a dedication to providing better ingredients for better health. Click here to pick up Ritual vitamins for 10% off during your first three months.
---
Ritual's new Essential Prenatal is now available on Ritual.com for $35/month.