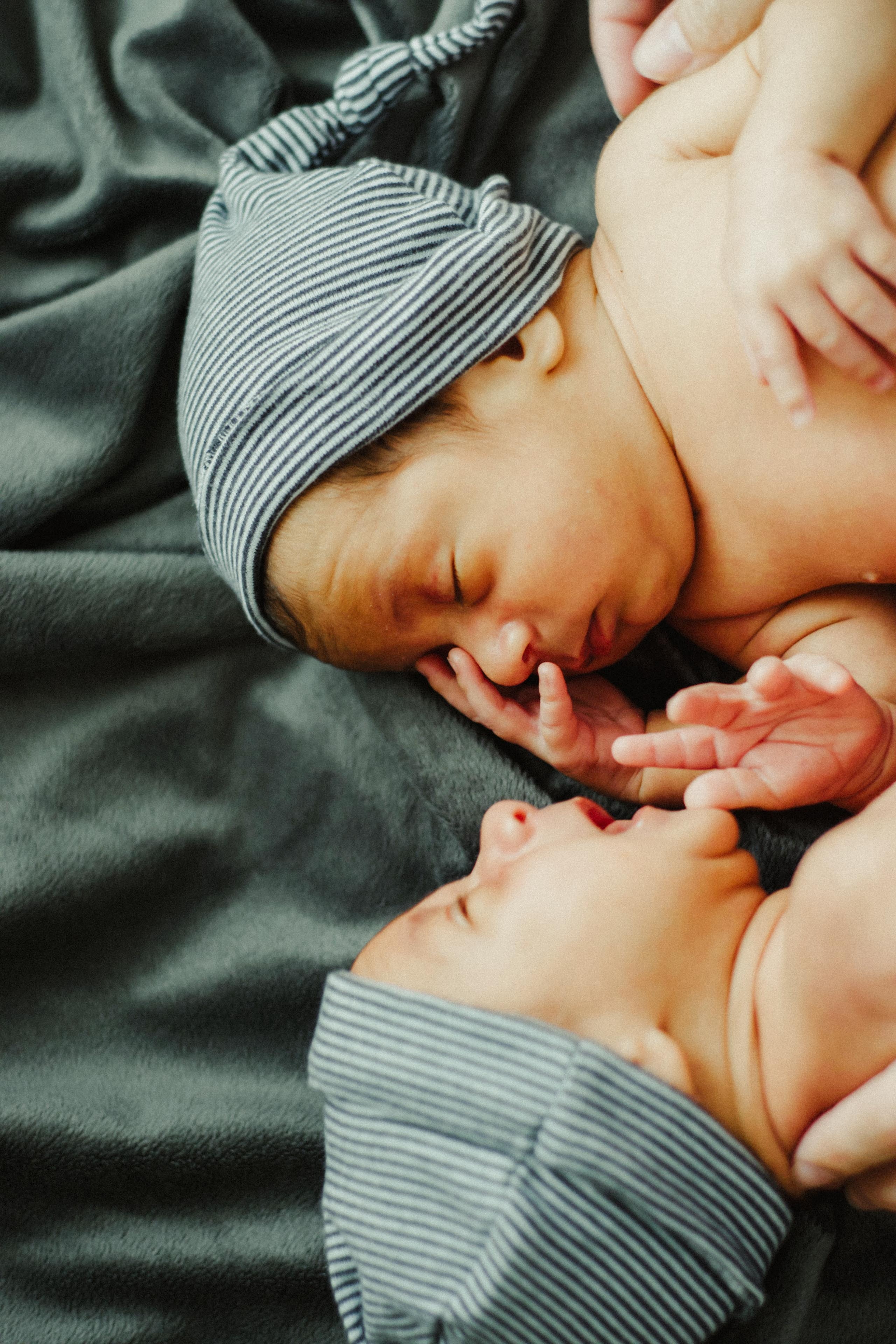 50 Baby Names for Twins You'll Want to Consider
If you're expecting twins, you know your life is about to be filled with everything in pairs. Two cribs, two bassinets, two wardrobes filled with adorable clothes, and of course, two baby names! Twin baby names offer the opportunity to choose related monikers or those with similar meanings, but that are individually suited to each babe. You may want to choose your twin baby names by style—traditional or modern—or by letter, or even those with a historical or pop culture origin.
According to Nameberry, parents of twins should spring for twin names that are distinct from each other, but have a unified meaning, so we've rounded up our favorites below that cover all of the bases!
Keep scrolling for 50 Twin baby names you'll want to add to your list right now.
Girl-Girl Twin Names
Ava and Olivia
Emma and Eva
Adelaide and Annabelle
Poppy and Penelope
Charlotte and Samantha
Ella and Emily
Elsie and Elodie
Madison and Morgan
Lily and Lucy
Luna and Lydia
Iris and Ivy
Maya and Mia
Sasha and Sophia
Fiona and Frances
Daphne and Delia
Arielle and Abigail
Claudia and Chloe
Boy-Boy Twin Names
Jacob and Joshua
Landon and Logan
Hayden and Hunter
Mason and Maddox
Henry and William (Royal Family, anyone?)
Noah and Jonah
Oscar and Oliver
Michael and Matthew
Evan and Andrew
Julian and Jack
Lincoln and Levi
Ethan and Eli
Sebastian and Samuel
Teddy and Truman
Asher and Atticus
Campbell and Caius
Girl-Boy Twin Names
Isaac and Isabelle
Alex and Ella
Abe and Addison
Andy and Amelia
Brody and Bella
Connor and Kate
Parker and Polly
Roman and Rebecca
Ethan and Emma
Blake and Brooklyn
Zane and Zoe
Finn and Frankie
Graham and Grace
Cole and Cora
Milo and Mia
Margot and Mason
Oliver and Ophelia
And before your babies come— take a look at some of our favorite baby essentials below!

---
You might also like to read our lists of the Most Popular Unisex Baby Names of All Time or these Old Fashioned Baby Names That Are Making a Comeback.