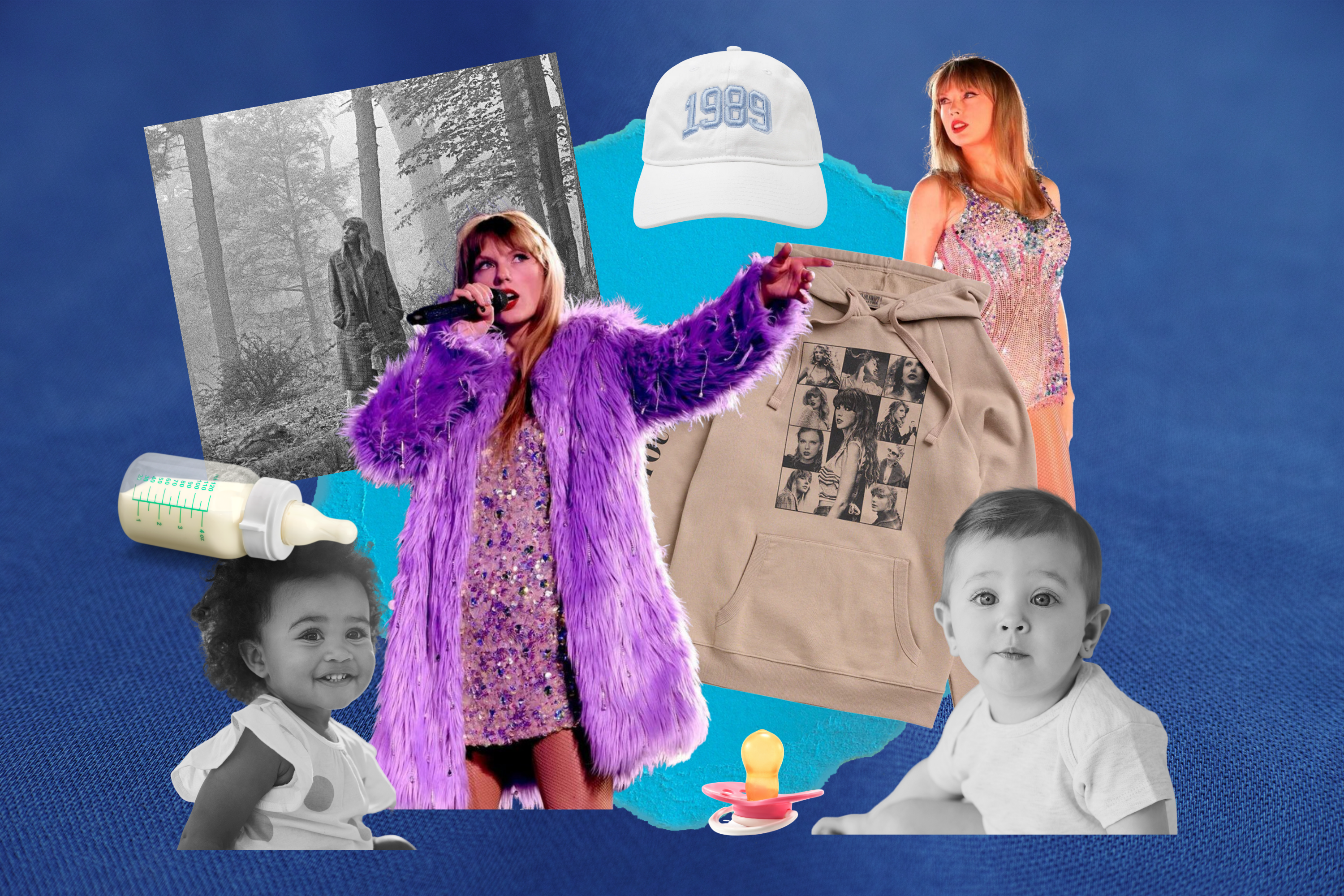 Taylor Swift Baby Names— Would You Use These?
It seems like everyone is talking about the Taylor Swift Eras Tour, from what songs they want to hear to their iconic Eras Tour outfits— OK, maybe that's just our TikTok feed. The Eras Tour is Swift's sixth concert tour that kicked off this month and runs all summer long, celebrating all of her albums, especially her latest, Midnights. But before you grab your sequins and head to the show, let's dive a little deeper into the fandom with Taylor Swift baby names.
If you're a self-proclaimed Swiftie—as her fans are called—with a Mini coming soon, you might just find inspiration in the lyrics for naming your babe. Taylor Swift baby names are emerging and we just have to know— Are you fan enough to draw from this baby name list for your Mini Romeo or Juliet?
Just take celeb parents Ryan Reynolds and Blake Lively, for instance. The Hollywood couple recently welcomed their fourth baby, but did you know that daughters James, Inez, and Betty are all mentioned in Swift's song "Betty" from her Folklore album? Swift albums are full of baby name ideas and this year's expecting mamas and papas certainly wouldn't be the first to get on that bejeweled train.
KEEP SCROLLING FOR 50 TAYLOR SWIFT BABY NAMES PARENTS-TO-BE ARE CONSIDERING RIGHT NOW.
Girls
Abigail
Alison
April
Autumn
Carolina
Cornelia
Daisy May
Diamond
Dorothea
Eloise
Emily
Este
Grace
Inez
Ivy
James
Juliet
Karma
Lavender
Marjorie
Paris
Rain
Rebekah
Scarlet
Stella
Summer
Taylor
Willow
Winter
Boys
Achilles
Archer
August
Burton
Clark
Clyde
Cory
Drake
Drew
Ever
James
John
Leo
Louis
Midnight
Rain
Romeo
Ronan
Sam
Stephen
Taylor
---
If these Swiftie approved baby names are your jam, you'll also want to take a look at these 50 Cottagecore Baby Names Climbing the Charts and these 50 Top Gender Neutral Baby Names to Save.
Opening Images: @taylorswift/Instagram