Holiday Gift Guide: 13 Stocking Stuffers to Buy Now
We're rounding out the holiday season with our final gift guide of 2020— Stocking Stuffers!
No matter if you're finished with your holiday shopping, wrapped and placed under the tree, or you're still looking for the perfect gifts your family will love (don't worry, we're not done either!), you can still grab a few of these stocking treats that will arrive before Christmas and make your life a lot easier. And before you go worrying about breaking the stocking budget, know that you don't have to spend a fortune to snag these— all of the gifts below are $30 or under!
Enjoy this final gift guide from our Mini Magazine team, including everything from interactive kids books to sparkly headbands and stickers, and if you haven't yet, be sure to read our NEW winter issue with cover mom Jacey Duprie!
KEEP SCROLLING FOR 13 STOCKING STUFFERS THAT ARRIVE BEFORE CHRISTMAS.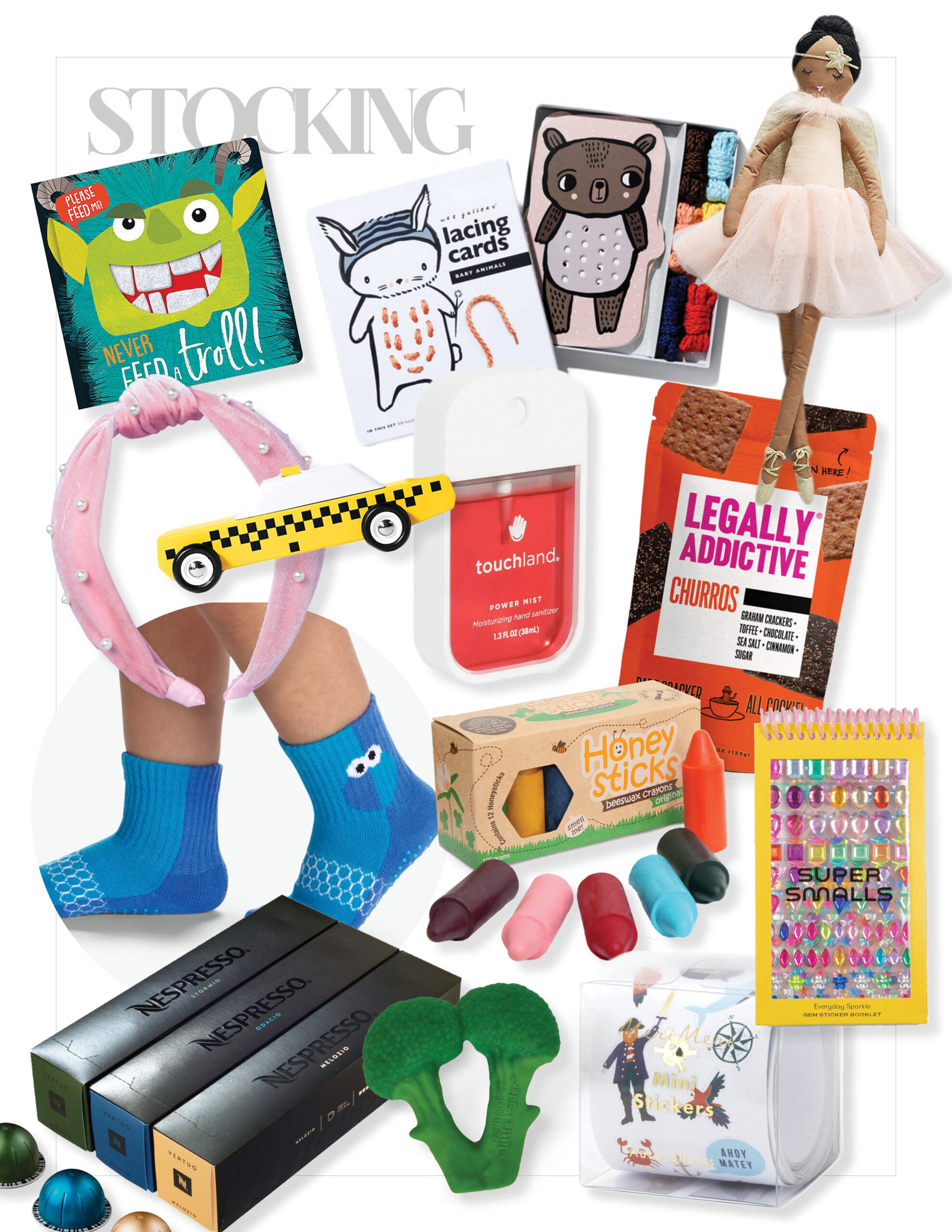 Stocking Stuffers
---
You'll also want to continue your holiday shopping with these 18 Adorable Gifts for Baby or these 15 Awesome Gifts for Toddlers.
Opening Gift Guide Image: Gretchen Easton