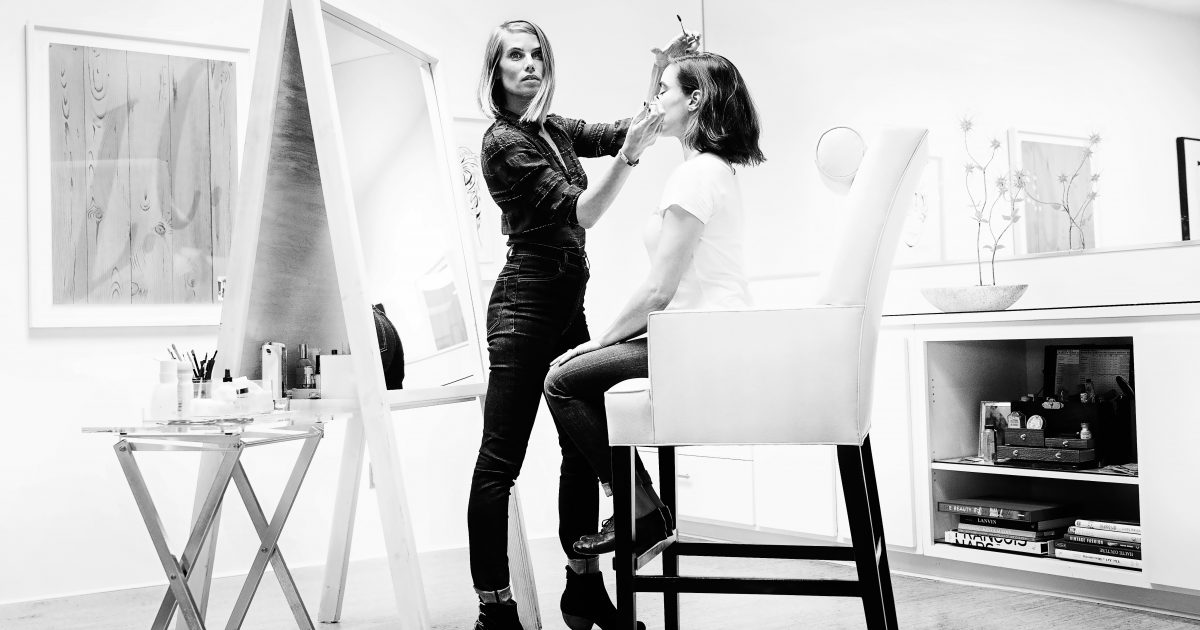 6 Tricks for Perfect Brows from Go-To Guru Kristie Streicher
Along with her sisters Jenn and Ashley, eyebrow artist Kristie Streicher opened STRIIIKE, a beauty and creative space in Beverly Hills that has become a one-stop shop for hair, makeup, and of course, her signature feathered brow. The feathered brow is changing the game with devoted clientele bowing down to the full, natural and lush look for which this Streicher Sister has earned a reputation as the master.
We asked the brow guru for a few tricks to creating the perfect brows and here's what she had to say:
Mind the growth cycle
Whether you're attempting to grow in your eyebrows, create a fuller, more natural shape or just maintain your current shape, always keep in mind that it's not about the hair you take, but the hair you leave. Your eyebrows grow in cycles and it can take 28 days for an eyebrow hair to grow into its full length. It is best to tweeze your eyebrows all at the same time. Sporadic tweezing leads to sporadic growth. To place all hairs on the same cycle, only tweeze or clean up your brows on a 6-8 week cycle, avoiding tweezing in between this cycle.
Nourish with oil
Use an oil first, before tweezing. By massaging a lightweight, nourishing oil (such as Afore) on the brow pre-tweezing can soften the skin and hair follicle to create an easier, less painful pluck of the hair. KS Afore Oil is a great pre-tweezing oil made with Organic Argan Oil, a blend of calming and soothing essential oils, rich in Vitamin E and suitable for all skin types. I use this oil before tweezing to help take the edge off the sometimes irritating and painful tweezing process.
Calm them down
After tweezing, it's best to apply KS Apres Calming Cream, a soothing, cooling gel-cream formula recommended for its post-tweezing benefits of alleviating redness and irritation of the skin. Apres, meaning after, is a lightweight gel containing camphor for an immediate soothing and cooling effect on the skin. This is also great for any sunburns, bug bites or skin irritations like hives.
Go natural
Never use a magnifying mirror to tweeze you eyebrows- always use natural light. It's best to gain perspective by pulling away from the mirror now and again while doing these clean-ups. Instead of tweezing hairs that you are questioning, use a low oil, powdery pencil to fill in any spare areas to cheat that "perfect" looking brow, as those hairs may fill in next cycle.
Use a pencil
For filling in, I recommend using a low-oil pencil such as Troy Surratt. This super fine pencil with a precision tip is great because it has the ease of a pencil with the softness of a powder and it's refillable! The precise tip gives you amazing control to fill in sparse areas and the dry, powdery formula is very natural while still giving great wearability. To apply, use short and gentle feather strokes, going against the hair growth direction. Lightly shade skin under the hair, then blend out with the brush. Always finish with a clear, strong hold brow gel, brushing hairs up to create a fuller, feathered look. Using small, upward brush strokes, brush all hairs up and out.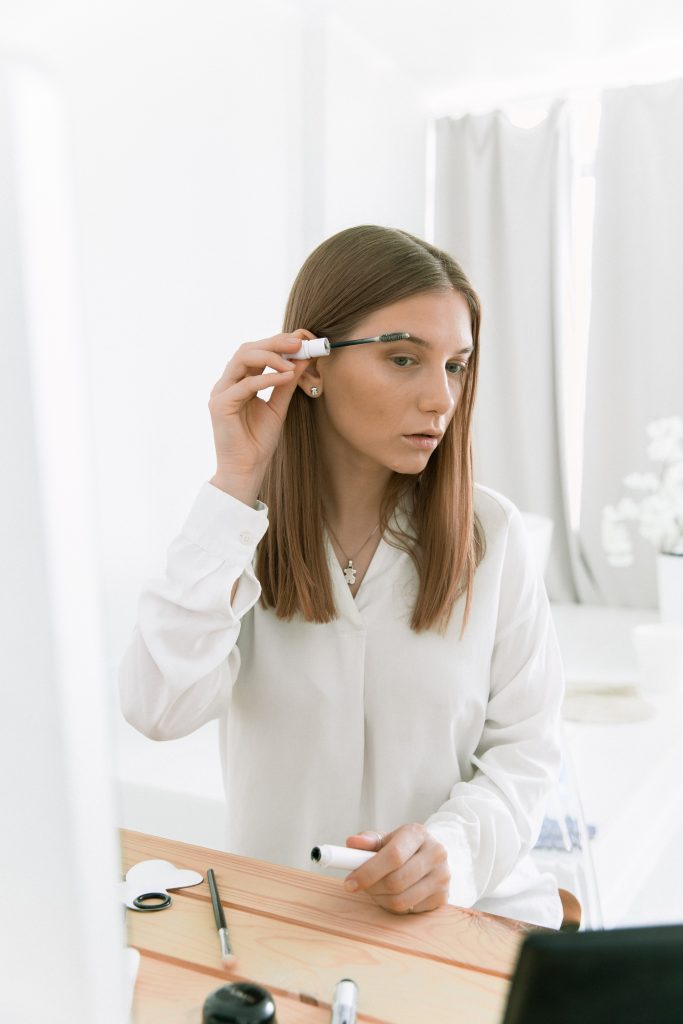 Use a gel
Another fill in idea is to try a tinted eyebrow gel or mousse. This can be the quickest fix in creating a fuller brow. Think of it as mascara for the brows! When you slightly add volume and richness to the lighter hair or fuzz that grows around and between the thicker brow hairs, it creates the illusion of a full, more natural brow. Hot tip: Always use this before a pencil. Remember to wipe the applicator brush with a tissue first to remove excess product. This will make for an easier, less messy application.
---
Brush up on your brow technique then read through Skincare Guru Shani Darden's Simple Beauty Routine or read these 3 Beauty Lessons Every Mom Needs to Learn.
Opening Image: Courtesy of Kristie Streicher