The Busy Morning Routines of 5 Cool Moms
If there is one thing for certain, it's that all of our days start with a jolt. Whether that means a strong cup of coffee (or ten!) to get moving or a loud alarm clock buzz to kickstart your day, all parents have routines that help them remain motivated, efficient and feeling like they have it, even just a smidge, together.
We've rounded up the morning routines of 5 cool moms to inspire you throughout the week.
Gwyneth Paltrow, Actress and Founder of Goop
"I do an hour of dancing every day— I'm a lifelong Tracy Anderson member," she tells Into the Gloss. "I wake up at 6:30 AM every day and I get my kids ready, take them to school, and then I go straight to the gym for an 8 AM cardio class. It's key to get a good sweat every day."
Kelly Wearstler, Designer
"I begin each day with a Bikram yoga class or Barry's Boot Camp to stay centered and healthy," she tells Mini. "I stop by Urth Café for a quick bite and my daily double, extra dry, non-fat macchiato to fuel up for the day. I get to work around 9:30 and am in meetings with my design teams and clients until 6."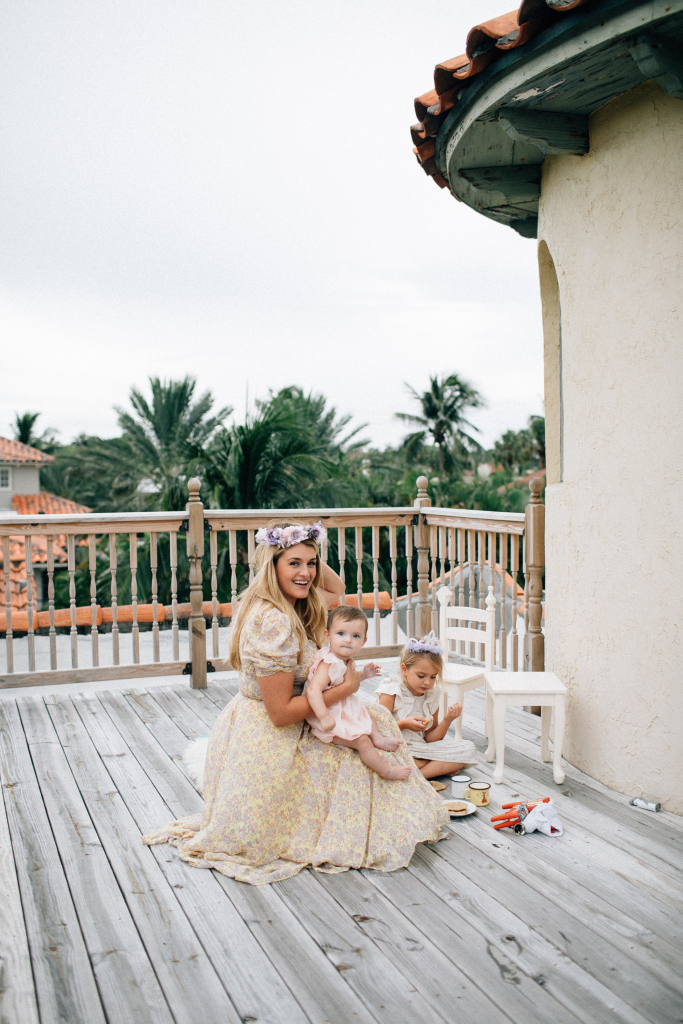 Daphne Oz, Author and Co-host of Mom Brain
"Ideally, in the summer at my family's place in Maine when my husband is home, we wake up, have breakfast tacos, homemade blueberry pancakes or pastries from Standard Baking Co. in Portland and then read the paper."
Chriselle Lim, Influencer and Co-Founder of Bumo
"6 AM: Alarm goes off. In other words, Chloe wakes up.
6-8 AM: Feeding and play time with Chloe (my favorite time of the day!).
8-9 AM: Get ready to go to the office.
10 AM-1 PM: Editorial and client meetings at the office."
Eva Amurri Martino, Founder of Happily Eva After
"I go the kitchen to put the kettle on first thing, then go to get Marlowe [her daughter] from her crib," she tells Mini. "We both kiss her loveys before we leave them in her bed and go downstairs to start the day."
---
You'll also want to browse these 50 Gender Neutral Baby Names to Save or download this Free Printable Kids Activity Book from France.