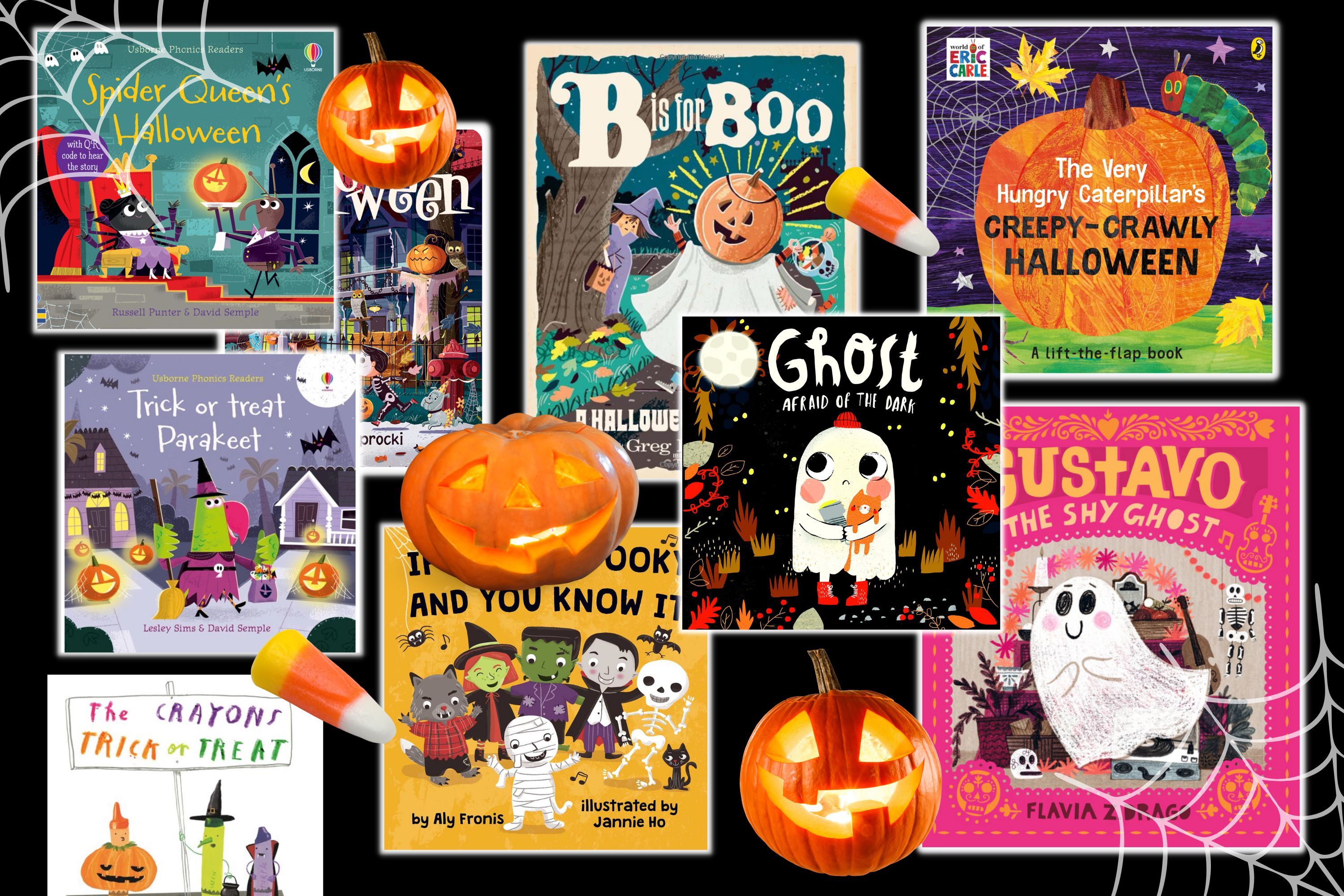 13 Spooky Kids Halloween Books to Buy Now
We won't pretend that we haven't been wearing Halloween pajamas and watching all of our favorite spooky shows for weeks, but now that it's officially October— we're turning up our seasonal spirit with a new collection of kids Halloween books.
From tales about friendly ghosts to monster themed bashes, here is our list of favorite Mini-sized Halloween books to add to your library before trick-or-treaters come knocking later this month.
KEEP SCROLLING FOR 13 SPOOKY KIDS HALLOWEEN BOOKS TO BUY NOW.
Gustavo the Shy Ghost by Flavia Z. Drago
Ghost Afraid of the Dark by Sara Conway
Countdown to Halloween by Greg Paprocki
The Crayons Trick or Treat by Drew Daywalt and Oliver Jeffers
Leila the Perfect Witch by Flavia Z. Drago
B is for Boo: A Halloween Alphabet by Greg Paprocki
If You're Spooky and You Know It by Aly Fronis
Trick or Treat Parakeet by Lesley Sims and David Semple
Spider Queen's Halloween by Russell Punter and David Semple

It's the Great Pumpkin, Charlie Brown by Charles M. Schulz
The Night Before Halloween by Cynthia Fisher

Room on the Broom by Julia Donaldson

The Very Hungry Caterpillar's Creepy-Crawly Halloween by Eric Carle
There is nothing better than sitting down with a stack of fun Halloween books to ring in the season of goblins, ghouls, magic, and more! Enjoy these adorably spooky books and let us know which one is your favorite!
---
Ready to add more books to your Mini library? Take a look at these 13 Kids Books for Mini Music Lovers or these 16 Kids Books with Strong Female Characters.