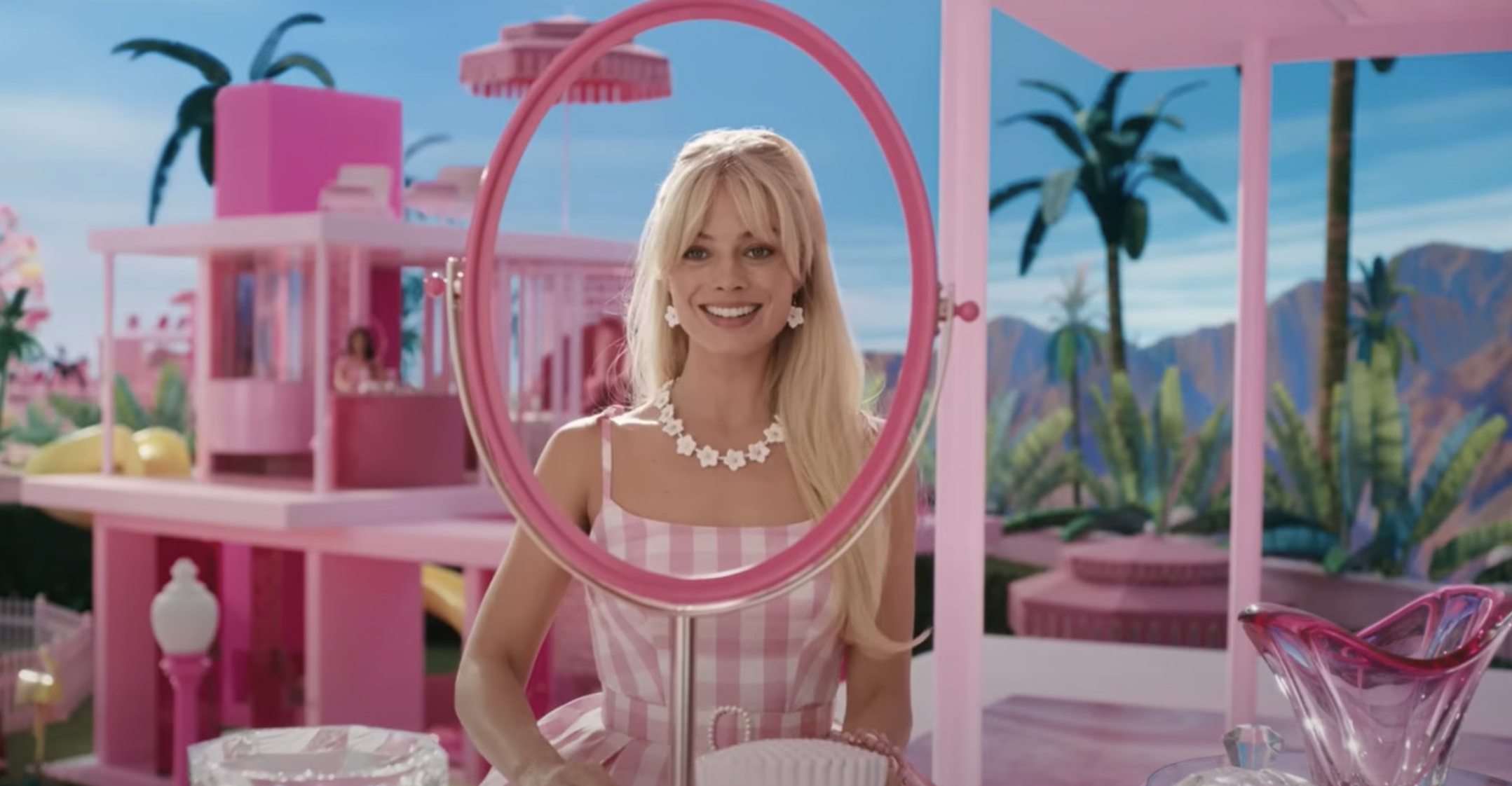 Barbie Mania Is Here— Kids Barbie Clothes to Celebrate
Barbie Mania has officially taken over in anticipation of the Greta Gerwig directed film set to launch in theaters on July 21. It's even spreading into Barbie kids clothes!
The Barbie movie stars Margot Robbie as the iconic doll, Ryan Gosling as her plastic partner, Ken, as well as a number of big screen regulars like Will Ferrell, Michael Cera, Dua Lipa, America Ferrera, and Helen Mirren as the narrator.
While little has been revealed about the movie's plot, Barbie's first teaser trailer dropped in December showing a quick look inside the doll's colorful dream world.
There's no shortage of the doll's signature color—Barbie Pink—to be found throughout the film, so naturally we had to dive into those magenta-hued ensembles. If you have Mini Barbie lovers at home, they'll be thrilled to know there are dozens of ways to show their affinity for Barbiecore on any day that ends in y.
KEEP SCROLLING FOR 10 KIDS BARBIE CLOTHES YOU'LL WANT TO ADD TO YOUR MINI WARDROBE.
1. Mini Melissa x Barbie Ultragirl Mary Jane Flats
2. Barbie Tie-Dye Top and Bottom Set
3. Barbie French Terry Sweatshirt
4. Barbie Printed Tutu Dress
5. Barbie Logo Magic Tee
6. Posh Barbie Footie Ruffled Zippered One Piece
7. Posh Peanut Pastel Barbie Long Sleeve Pajamas
8. Barbie x Rock Your Kid Pink Sequin Jacket
9. Show Me Your Mumu Lil Barbie Babe One Piece
10. Show Me Your Mumu Little Point Dune Malibu Barbie Tee
These Barbie kids ensembles should inspire you to live your dream life (Dreamhouse maybe included!) just like Barbara Millicent Roberts—that's Barbie's real name—herself.
---
You'll also want to take a look at these 50 Cottagecore Baby Names Climbing the Charts and these Taylor Swift Baby Names for Swifties..
Opening Image: Warner Bros.