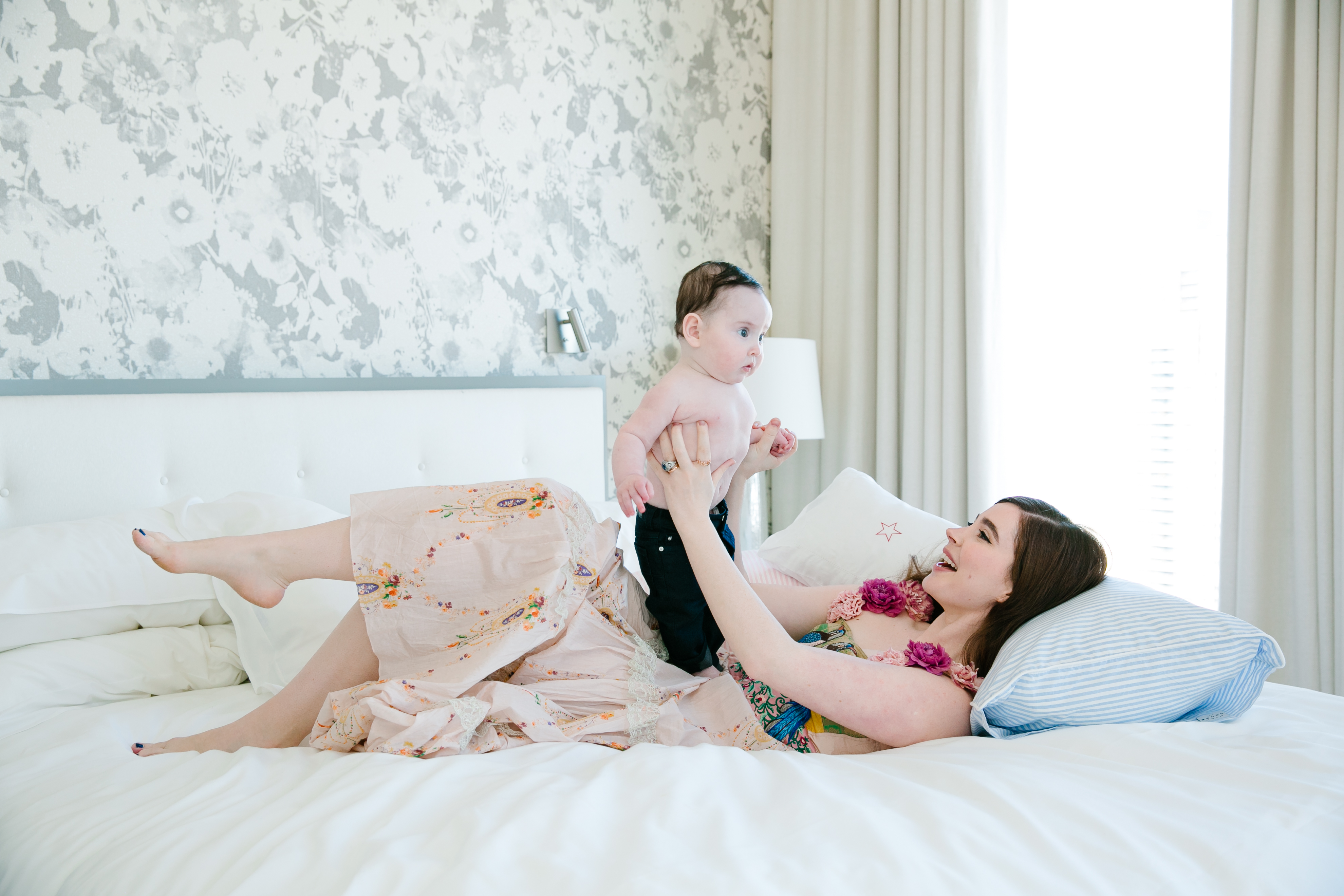 How Hill House Home Founder Nell Diamond Gets Ready for Bed
The founder of luxury bedding brand Hill House Home and the self-proclaimed nap queen, Nell Diamond knows a thing or two about the art of sleep. When we caught up with the new mom (to son, Henry) for our spring issue, she even filled us in on her excitement over designing her new bedroom in her new home in downtown Manhattan.
"I'm totally obsessed with beds and bedrooms, and it's so fun for me to get to design new bedrooms and think of what bedding I want to use," Diamond tells us. "Our new place has an amazing four poster bed in the master and I cannot wait to think of fun ways to style my bedding around the bed."
But what happens when the sheets have been chosen and the pillows are fluffed? We asked about her bedtime routine and here are a few of the habits she swears by.
Winding down. "I always include a 30-minute wind down period before I actually get in bed," says Diamond. "No phone, dimmer lights, no loud music or TV."
Tidying up. As part of her wind down period, Diamond washes her face, folds clothes and tidies up in preparation for the next day. "It's a quiet time that I crave and a great transition into sleeping," she says.
Staying flexible. "Right now, we're sleep training Henry, so my routine is totally up to him!"
Taking time. "If I jump straight into bed after doing something stimulating like eating dinner or watching a movie, it'll take way too long for me to actually fall asleep," Diamond tells Mini.
---
Not ready for bed just yet? Read about the New Smart Crib That Mimics a Car Ride or Why the Baby Box Is Becoming So Popular.
Opening Image: Lindsay Brown for Mini Magazine