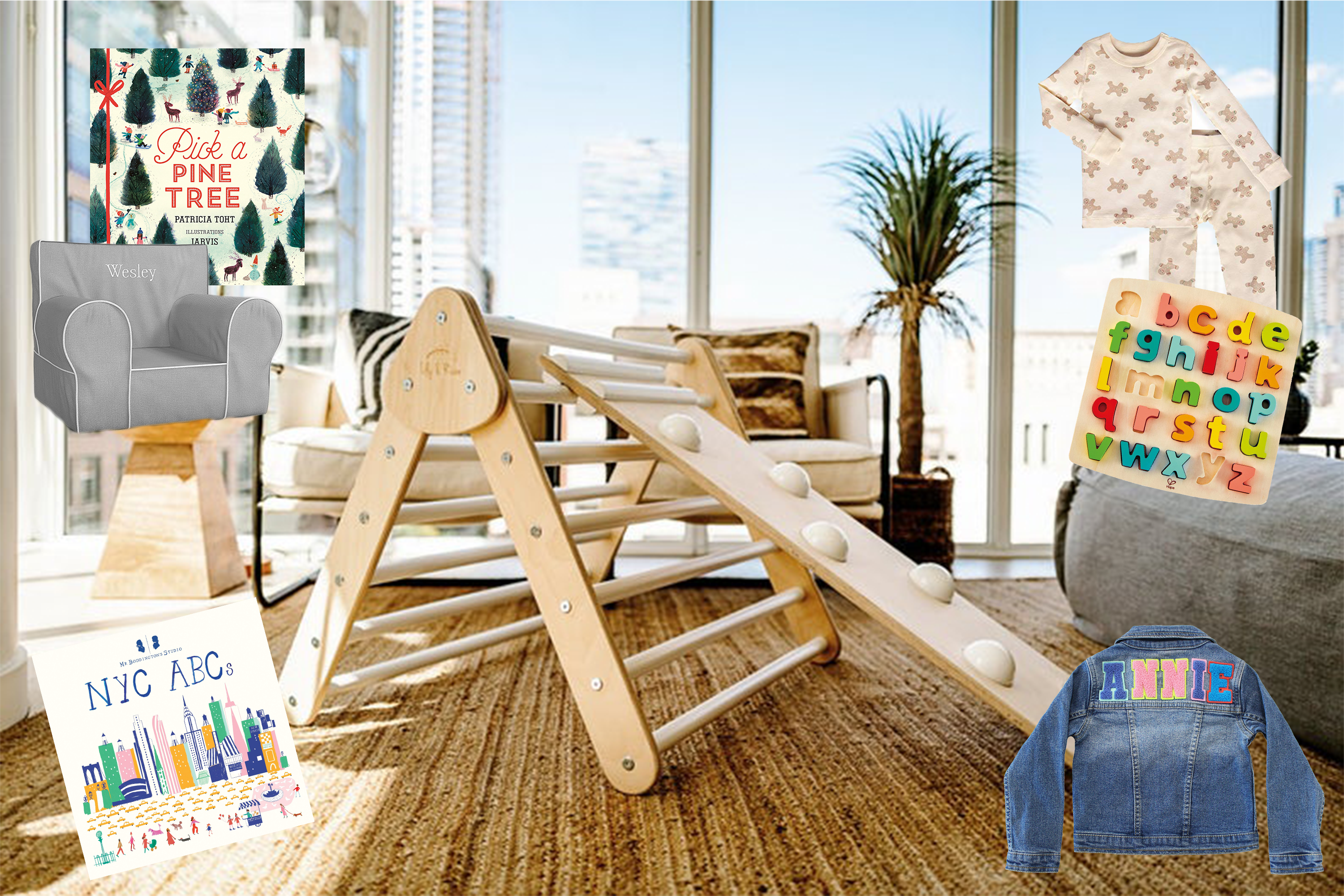 Holiday Gift Guide: 21 Gifts for Toddlers
Gifts for toddlers on your mind this holiday season? It can seem tough when you don't know what those Minis are into these days! Do you go with classic Disney characters? Do you pick up the tried-and-true kids books? Should you even bother with clothes they or their parents may not love?
Stop worrying about what to buy, friends! We took the guesswork out of it for you and even polled some of our own Mini team mates to see what they're getting their own kiddos for the holidays this year!
"I can't wait to surprise my two-year-old daughter with the Anywhere Chair," says Mini's Editor-in-Chief Kate Kirby. "She's also very into puzzles right now and books like this adorable NYC ABC's tale are always a safe bet!"
KEEP SCROLLING FOR 21 HOLIDAY GIFTS FOR TODDLERS.
Gifts for Toddlers
---
You'll also want to stick around and shop these 21 Gifts for Pregnant Women or these 20 Gifts That Every Mom Will Love or these 20 Holiday Gifts for Baby.
Opening Gift Guide Image: Gretchen Easton