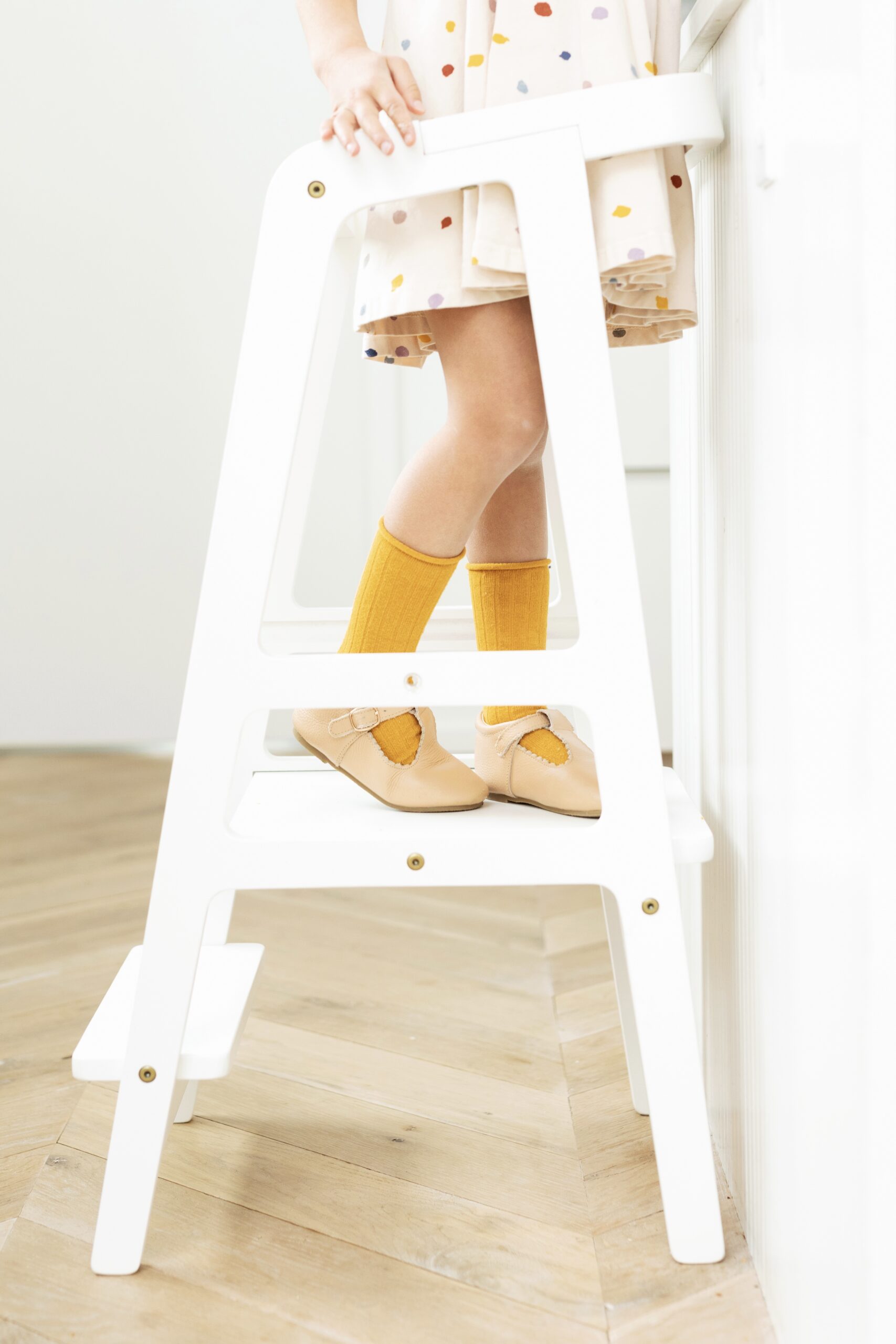 20 Questions with Audwell Founder Lauren Maat
Constantly on a quest to find children's products that fit seamlessly into her home, mom of two Lauren Maat created audwell to bridge the gap between form and function with sustainable, quality pieces that last from one child to the next.
Like many of us, Maat didn't want to lose her thoughtfully designed home to the mess of bold, loud children's toys and instead, sought to bring the products she needed to the market, in an aesthetically pleasing package that fit seamlessly into her abode. Stress less and enjoy time being present with family? Sign us up!
The brand's debut product, the Oslo Learning Tower, encourages your child to get involved and become an active participant in the world around them. Move the tower from the kitchen where your little one plays sous chef to the bathroom to allow them to master the art of teeth brushing. The tower is made from high-quality FSC certified Baltic Birch and non-toxic finishes, with furniture grade felt to protect your floors so your Minis can grow their confidence no matter their location!
We caught up with audwell founder Lauren Maat below to talk everything from what's on her nightstand to her favorite kids movie and typical coffee order!
KEEP SCROLLING FOR 20 QUESTIONS WITH AUDWELL FOUNDER LAUREN MAAT.
CHILDREN'S NAMES AND AGES
Bennett, 3, and Evan, 2.
IF THERE WERE MORE HOURS IN THE DAY, I WOULD
Do more yoga.
BEFORE KIDS, I NEVER THOUGHT I WOULD
Move back to my hometown.
FAVORITE KIDS MOVIE
Homeward Bound.
ON MY NIGHTSTAND
Burt's Bees pomegranate chapstick, a glass of water, and usually a toy that my three year old has loaned me to sleep with.
FAVORITE KIDS BOOK
Love You Forever by Robert Munsch.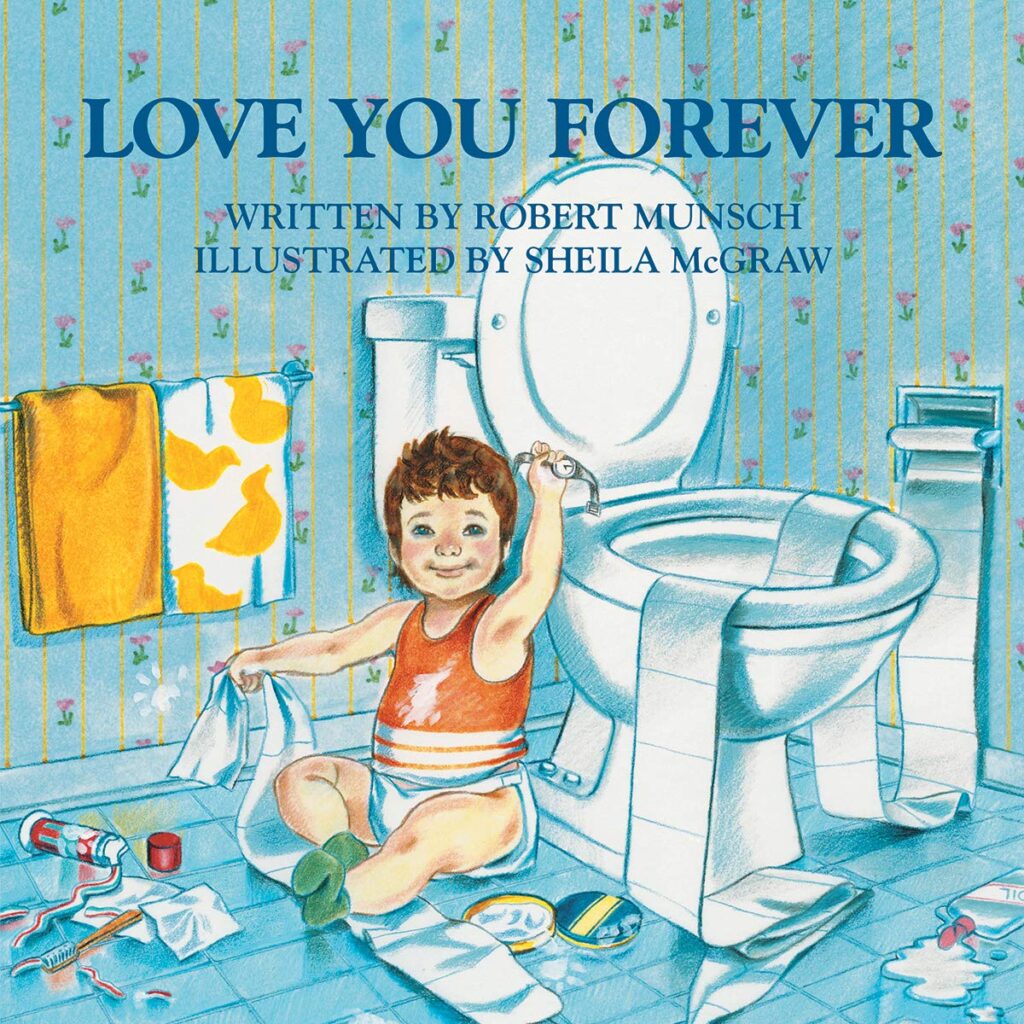 ALWAYS IN MY FRIDGE
Fresh produce and champagne (I like to celebrate the small wins).
IDEAL DATE NIGHT
A leisurely dinner al fresco and a long walk. The bar is quite low given the last year! Even better— make it in a foreign country.
FAVORITE LOCAL SHOP
Frances Jaye and Tweed Baby Outfitters.
TYPICAL COFFEE ORDER
Black coffee or an oat milk vanilla latte.
CAN'T STOP LISTENING TO
Second Life Podcast with Hillary Kerr and Mood Booster playlist on Spotify.
FAVORITE LOCAL RESTAURANT
Pennyroyal Cafe + Provisions and Rock'N'Thai (takeout!).
PREGNANCY CRAVINGS
Chocolate covered raisins.
LAST BOOK I READ
Essentialism by Greg McKeown.
MY WARDROBE STAPLES
Lots of athleisure in this current WFH era. I love my Cuyana camera bag— it's the perfect grab and go size when not using a diaper or laptop bag.
GUILTY PLEASURE
Weekly visits to the local Herman Miller/Design Within Reach outlet.
FAVORITE CHILDHOOD MEMORY
Weekends at my family's cabin in Northern Michigan.
SIGNATURE SCENT
Miss Dior (though admittedly, it has been a while!).
GROWING UP, I WANTED TO BE A
Professional soccer player and then a child psychologist.
APP I USE MOST
Instagram, Shopify, and Airtable.
SHOWS I'M WATCHING RIGHT NOW
Queer Eye, The Expanse, and This is Us.
---
You'll also want to check out our feature on Audwell in our spring issue or stick around and Meet the Founder of Sustainable Kids Clothing Brand Mon Coeur.