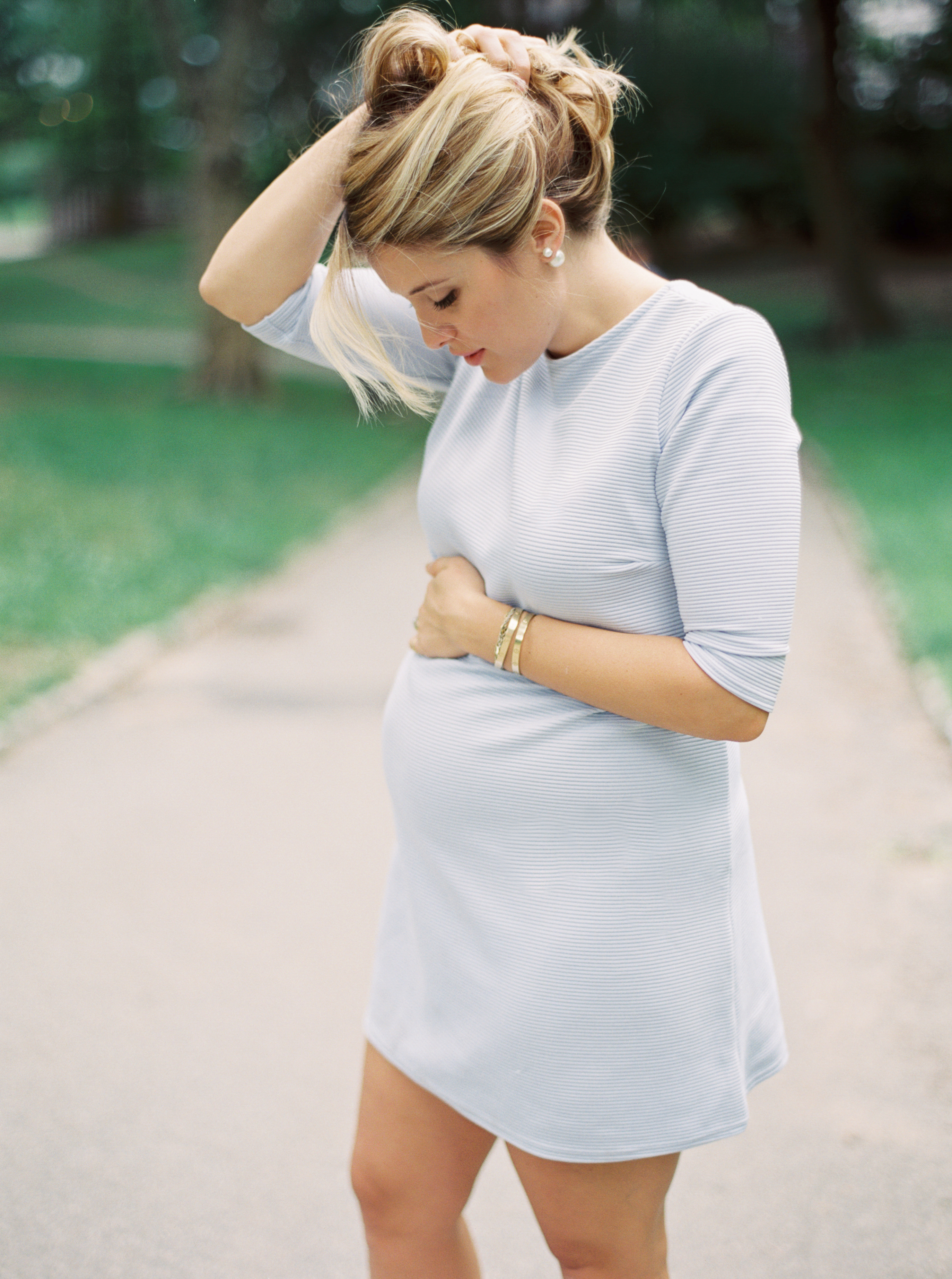 Daphne Oz Shares Her Secrets to the Perfect Maternity Wardrobe
We caught up with The Chew co-star and former Mini cover mom Daphne Oz in Central Park just before she welcomed her second child, Baby Jovan, and we were thrilled when she shared her insights on creating the perfect maternity wardrobe. Pregnant Daphne Oz has a few pointers for curating a classic maternity capsule collection that can be worn no matter the season.
"I bought two, long, flowy dresses from Zara that I am living in. They're so easy to make look polished even though they're essentially like wearing tailored sheets." Oz told Mini.
"I also invested in a couple of long tanks and t-shirts from Madewell, ASOS Maternity, Destination Maternity, and A Pea in the Pod. I feel like all you really need are cute pregnancy jeans, shorts or leggings and a top that's long enough to cover the elastic part."
Scroll down to get a pregnant Daphne Oz's easy, put together look.
Isabella Oliver Maternity Tank
Madewell Whisper Cotton Tee
Maternity Pull-On Short
Nursing Tank
Maternity Jeans
Rachel Pally Caftan Maternity Dress
Hatch Aida Maternity Dress
---
You also might like to read What Should Be in Your Prenatal Vitamins or 10 Parenting Books Every Family Should Own.
Opening Image: Kate Ignatowski for Mini Magazine