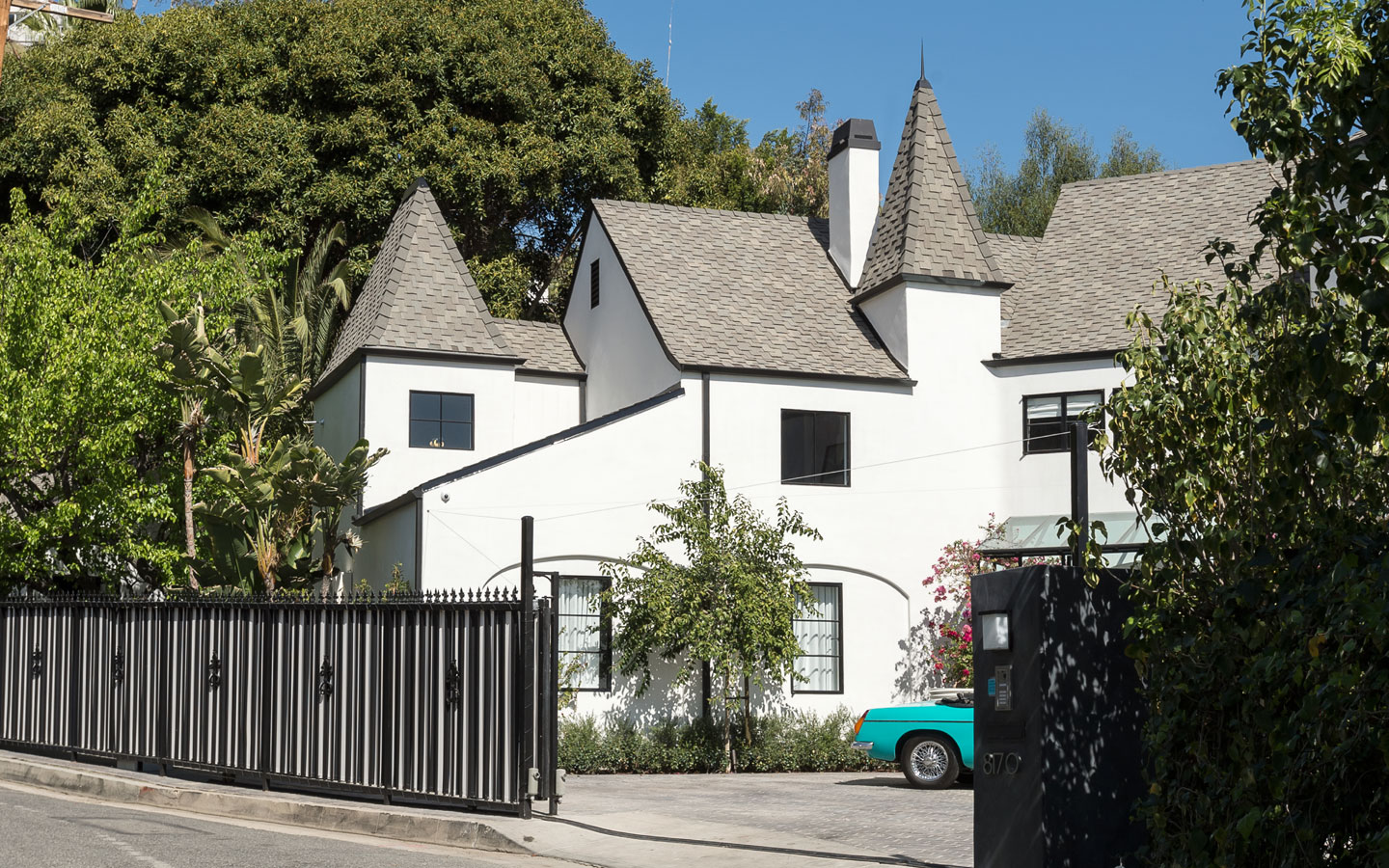 The Novogratz Family Takes On the Castle Next Door
With a brood of seven kids (Wolfgang, Bellamy, Tallulah, Breaker, Five, Holleder and Major), Robert and Cortney Novogratz can likely agree there is never a dull moment. But add a bustling design business into the mix and moving across the country from Manhattan to the Hollywood Hills to renovate a 1920's era castle and life gets a bit more hectic.
The design duo are detailing it all in their new 10-episode PEOPLE web series, The Castle Next Door: The Novogratz Family Take Hollywood, in which you see everything from plumbing issues to letting the kids design their own bedrooms.
"It took us about eight months start to finish and the kids were involved a lot more than they have ever been because they're older now," Cortney tells PEOPLE.
The Novogratz family is notorious for bringing the big, the bold and the colorful to their design projects, so we can't wait to watch it all play out in the castle. What's more, the two are also peppering in tips and tricks to bring spaces out of the old, tacky stage to fresh and fun and how to better manage a move with kids.
---
You can watch The Castle Next Door on PEOPLE here or read Where to Splurge When Decorating A Nursery here or 10 Nursery Ideas That Get Wallpaper Right here.
Opening Image: Courtesy of The Novogratz