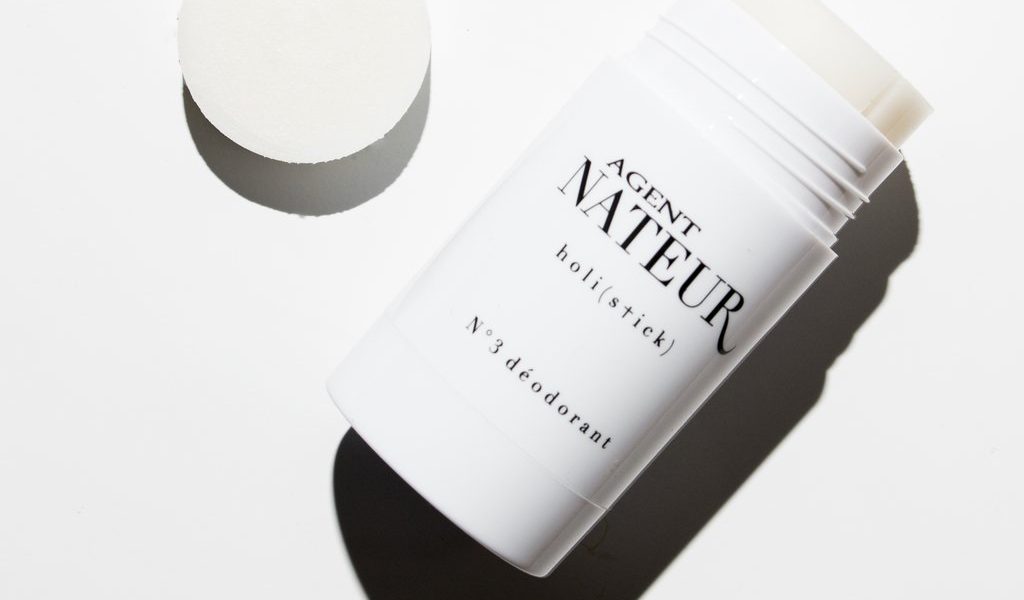 We Found the Best Natural Deodorant That Actually Works
In an effort to ditch all things toxic (we're talking cleaning products, makeup, detergent, you name it), it seems everyone is making the move to natural deodorant. But there's just one problem— finding one that actually works.
They may seem great on the outside, even hailing from a trusted brand, but when we rolled them on, some barely lasted through the afternoon. Some were greasy, some had scents that were all wrong, some left a sticky residue, and some touted the word "natural" with a mile-long list of questionable ingredients. However, we put our pits to the test, and on our mission to find the go-to, mean, clean B.O. blocker, we ended up with six products that you will want to give a try.
Keep scrolling to browse the Best Natural Deodorants That Actually Work.
Kaia Naturals Takesumi Detox
The first bamboo charcoal deodorant stick, Kaia Naturals' Takesumi Detox combines activated charcoal and natural fermentation technology to fight odor-causing bacteria, so you can stay fresh all day. It's 99% natural, vegan and cruelty free, paraben-free, aluminum-free, propylene-glycol-free and even baking soda-free! Ta-keh-su-mee, known as bamboo charcoal, is a time-honored Japanese secret for odor control and detoxification. It's ideal for eliminating toxins from your body and has the power to clean deep inside sweat glands.
Mini Says– Winner, winner! The cold-pressed rose scent is by far our favorite and this is one you won't feel like you need to apply more than once a day.
Primally Pure Deodorant
Full of good-for-you ingredients like tallow from grass-fed cows and organic, fair trade coconut oil, Primally Pure deodorant is not only clean, but natural enough to eat- but, of course, you shouldn't eat deodorant. And while adjusting to 100% natural deodorant may take some time, this one has a cumulative effect, meaning the longer you use it, the better it works!
Mini Says– We love that this didn't feel greasy or leave a sticky residue. Primally Pure feels as good to wear as it smells with scents like lemongrass and lavender among our favorites. But even the unscented did the trick!
AER Next-Level Deodorant
AER Next-Level Deodorant by Vapour Organic Beauty transforms from gel to powder on your skin with a long-lasting, luxurious scent. This natural deodorant is both lightweight and silky, with AER's potent plant and mineral complex to combat odor and bacteria.
Mini Says– We love the feel of this gel-to-powder deodorant and since it's highly concentrated, a little will go a long way. The Palo Santo Blood Orange scent is bright and fresh- if you're into citrus scents, this one is the ultimate.
Meow Meow Tweet Deodorant Stick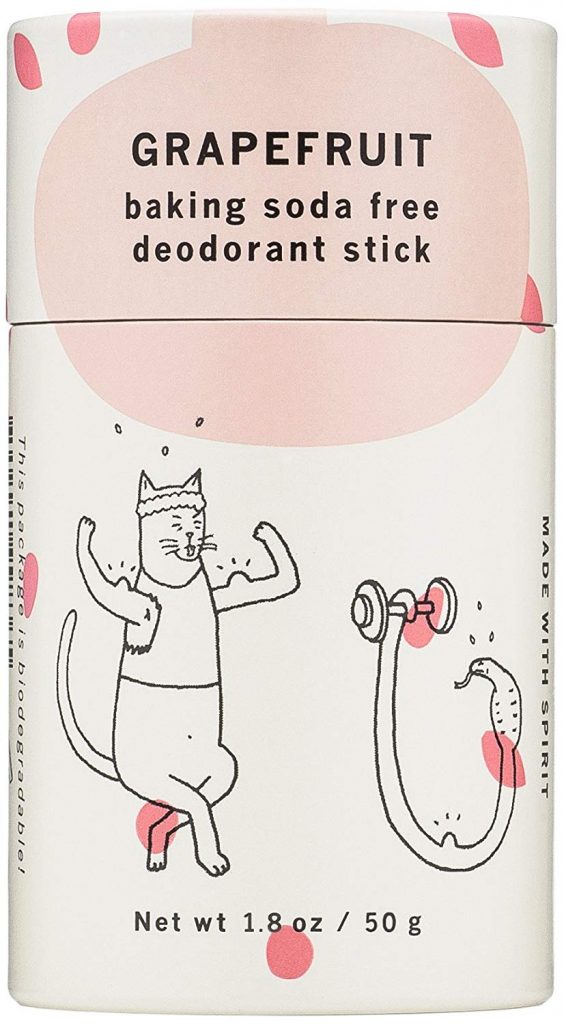 If you're not a huge fan of deodorant pots, you'll love this stick from Meow Meow Tweet. A combination of plant and mineral powders with a punch of essential oils, smelling fresh won't be a problem! This all natural deodorant will moisturize and soothe sensitive skin, plus it only includes a touch of baking soda (magnesium is the key player!) to stay on the gentle side.
Mini Says– This one gets major points for its biodegradable package that will compost in a year! The Grapefruit scent has just a hint of citrus that's not overpowering like many natural scents can be.
PiperWai Natural Deodorant
Made with activated charcoal known to neutralize odor and absorb moisture, the PiperWai natural deodorant stick is also free of aluminum, parabens, and synthetic fragrances.
Mini Says– You can count on this deodorant stick for a smooth application without stains! We love that the ingredient list is 100% natural and it comes in Mini form- a charcoal creme deodorant jar.
Agent Nateur Holi(Stick)
The Holi(Stick) by Agent Nateur is made by hand with pesticide-free ingredients- sans aluminum! There is coconut oil to hydrate, avocado butter packed with vitamins A, D, and E, raw honey for its antimicrobial and antiseptic properties, and lavender and eucalyptus essential oils for a light fragrance.
Mini Says– The packaging is so luxe on this natural deodorant, you'll feel great using it, not to mention, the peace of mind knowing you're cleansing your underarms with the best. We loved the light scent and easy application. Just note that this one does include baking soda which some may be sensitive to!
Do you have a go-to natural deodorant? Tell us below!
---
Now read up on the New Los Angeles Wellness Space Every Mom Is Talking About.