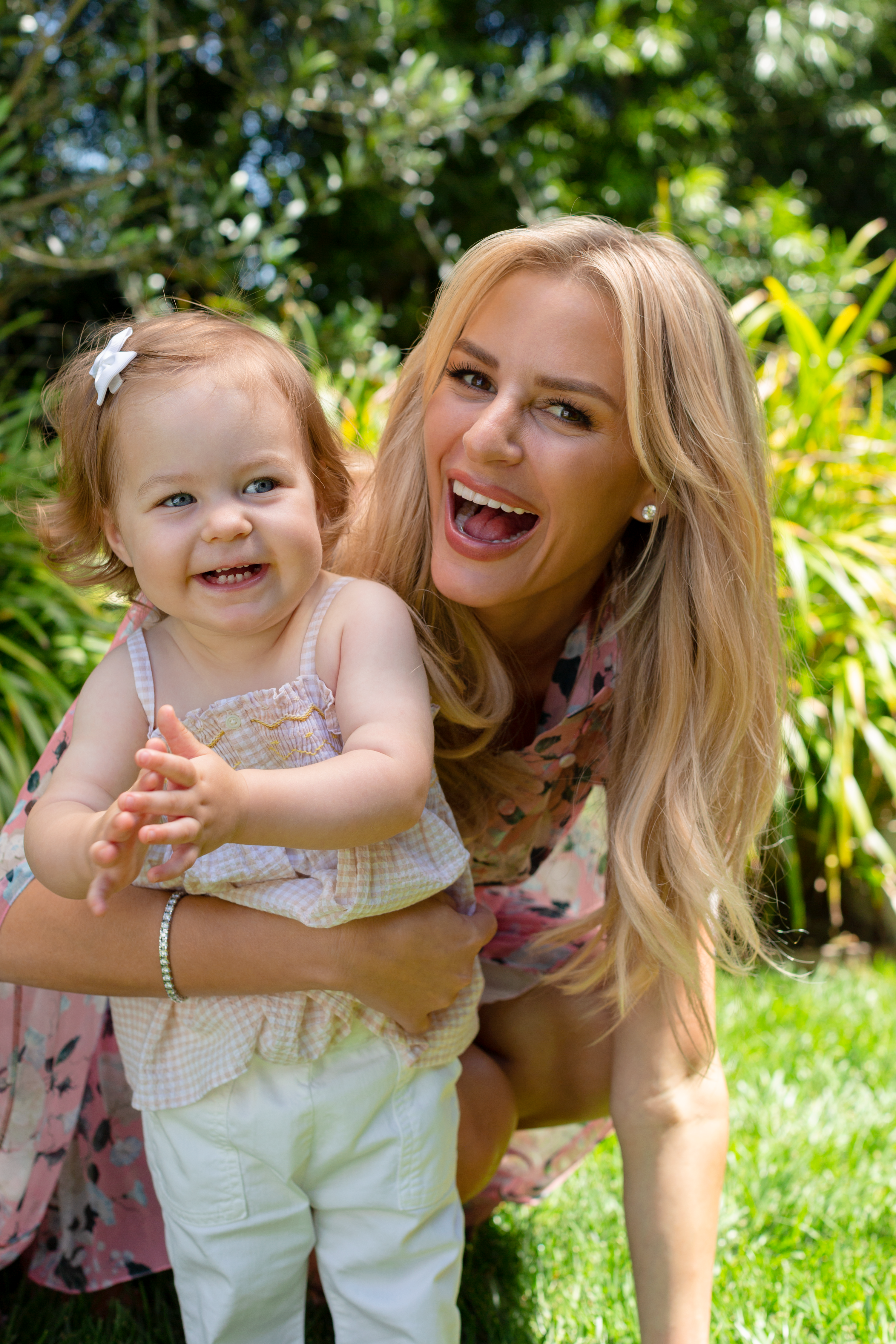 Summer 2022 Issue, Morgan Stewart McGraw
In our new summer issue, new mom of two and Nightly Pop host Morgan Stewart McGraw talks life with two little ones, how her personal style has changed, and how she deals with the ever-present mom guilt.
BROWSE OUR SUMMER ISSUE BELOW TO READ HOW MORGAN STEWART MCGRAW IS FINDING HER PARENTING GROOVE, WHAT SHE'S WEARING MOST THIS SUMMER, HOW SHE CHOSE HER KIDS' NAMES, AND MORE!
HERE'S WHO ELSE YOU'LL FIND IN THIS ISSUE
Big Little Feelings
Founders Deena Margolin and Kristin Gallant give us the guide on navigating tricky toddlerhood situations like tantrums, mealtimes, and potty training!
Chloe Epstein
The mom behind clean frozen treat company Chloe's Fruit tells us how the brand was born, her greatest business lesson, plus a delicious summer recipe you have to try!
MaryRuth Ghiyam
Meet the founder of organic wellness brand, MaryRuth Organics! This powerhouse mama shares her personal vitamin regimen and the products most helpful for the prenatal and postnatal seasons of life.
Chauncey Boothby
The interior designer gives us her best tips for decorating classic Mini spaces— including where to shop, colors to use in nurseries, and how to get the most out of rooms for years to come!
PLUS— Melanie White, Dede Raad, how Natalist founder Halle Tecco is taking on the fertility industry, activity boxes your kids will love, and more!
---
Once you're finished reading our summer issue with Morgan Stewart McGraw, read our spring issue with Amber Fillerup Clark or browse these 30 Beautiful Baby Names Inspired by the Beach!