6 All Natural Baby Products to Try This Month
We're sure you've received recommendations from your friends in the quest to find the best possible baby products for your newborn. But sometimes it's hard to know what products are the most natural option to ensure your baby isn't harmed by harsh chemicals.
On our search to find the best, all natural baby products, we recently did a post on the Cleanest Baby Products You Can Buy, including everything from baby wash to baby lotion to diaper rash cream. There are so many different baby products on the market. We rounded up a whole host of baby products, tried them, tested them, smelled them, bathed with them, and shared our findings in a six category list, ranked by clean factor.
Why? It wasn't until a few months ago that our editors really started researching the ingredients in some of the most popular baby products on the market and cross-checking them with a handy little resource called the Skin Deep database by the Environmental Working Group (EWG). EWG's Skin Deep database keeps a close watch on personal care products from deodorant to body wash to toothpaste and makeup (and everything in between!), giving each one its own "score" based on ingredient concerns like allergies, developmental and reproductive toxicity (hello, endocrine disruptors!), and even cancer.
Since then, we've committed to sharing more of the all natural baby products we've given a try in an effort to ease your decision-making when it comes to choosing from thousands of items- especially when you have not one clue which ingredients are a no-no.
Below are six new all natural baby products to give a try this month, from wipes to diapers and even care products for expecting moms!
KEEP SCROLLING FOR 6 ALL NATURAL BABY PRODUCTS TO TRY THIS MONTH.
Offspring Baby Wipes
Offspring, the parent-owned and operated line founded in Australia, is now available in the U.S. The brand prides itself on its promise to be transparent, ethical, and 100% honest about the ingredients found in its diapers, baby wipes, and cleansing spray. To ensure the safety and Earth-friendliness of its products, Offspring products are certified by the strictest international testing authorities, including COSMOS Organic Ecocert, Dermatest Certified, Vegan/Cruelty-Free, MADE SAFE, Rainforest Alliance, and more.
Tubby Todd Mama Nipple Balm
Whether you're a first-time mom or a seasoned pro, nursing can still take the same toll on your lady bits. The Organic Nipple Balm from the new Tubby Todd Mama line is made from all USDA certified organic ingredients and both fragrance and lanolin free. The balm helps prevent and restore cracked, dry nipples and is safe to use before, during, and after nursing.
Pipette Baby Cream to Powder
We included many products from the Pipette baby line in our feature on the Cleanest Baby Products You Can Buy and their new Baby Cream to Powder is also EWG Verified! A new way to help keep baby's skin happy and dry without risk of powder inhalation, Pipette's clean, talc-free, mess-free alternative to baby powder goes on as a cream and magically transforms into a silky powder to minimize chafing and irritation- all while using plant-derived ingredients!
Evereden Baby Massage Oil
Baby massage is perfect for soothing a stressed baby or just for a little extra bonding time, so why not use an EWG Verified massage oil? The Soothing Baby Massage Oil from Evereden is lightweight and hydrating, dermatologist tested, and made from five all-natural and nutrient-rich superfood oils including Coconut, Avocado, Grape Seed, Sunflower Seed and Jojoba.
Bambini Furtuna Sneezy & Tickly Nose Care
A plant-based collection of baby and children's wellness and skincare products developed with the purest ingredients, without any unnecessary chemical additives or fillers, Bambini Furtuna is designed to help stimulate and accelerate a child's natural healing process. The Sneezy and Tickly Nose Care includes a Remedy Oil Blend of herbs and flowers that reduce congestion, inflammation, and discomfort in and around your child's nose, helping them to breathe freely. Perfect for allergy season!
Gryph & Ivyrose Daily Embrace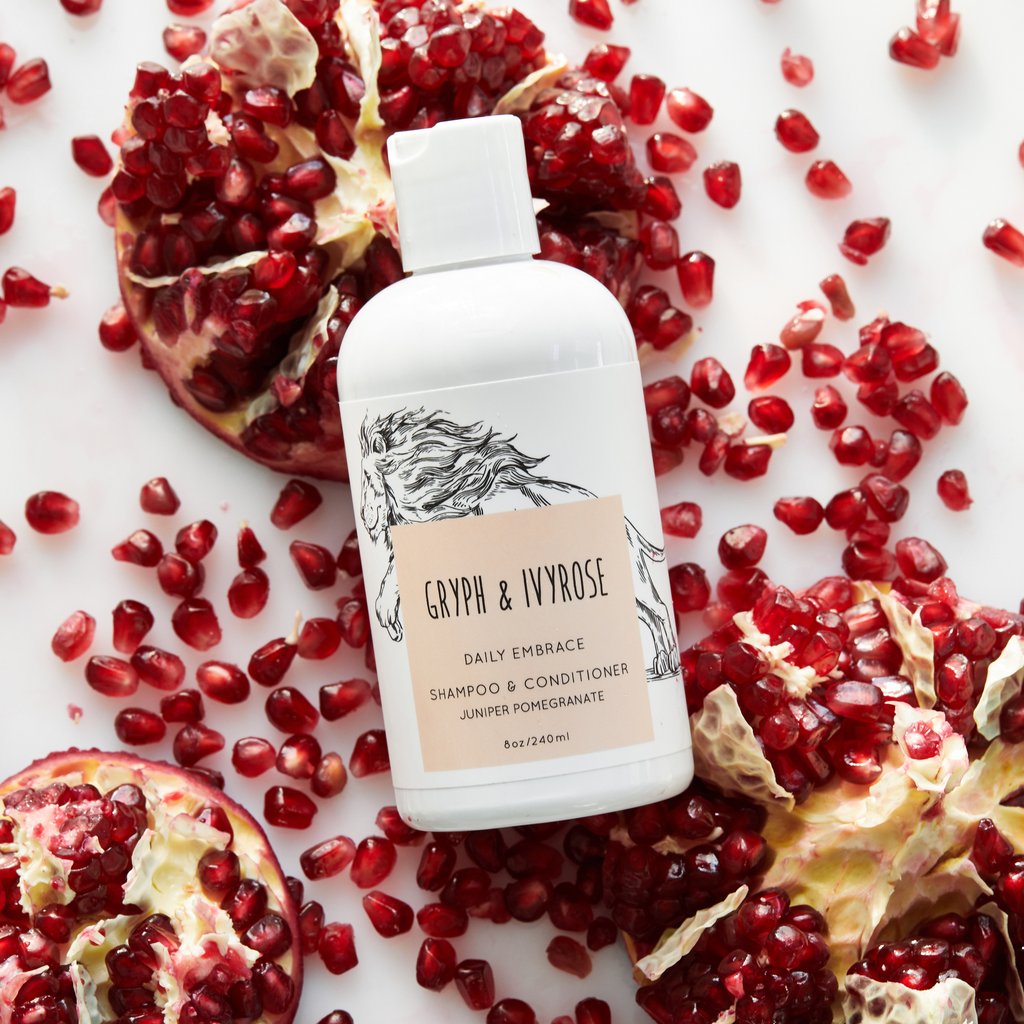 Co-founded by Karolina Kurkova, along with an acupuncturist and pediatrician, Gryph & Ivyrose products are made in the USA and free from harmful phthalates, sulphates, parabens, and other toxic chemicals. The brand's Daily Embrace shampoo and conditioner includes Irish Moss, Wild Chrysanthemum, and Tremella Mushroom, and is safe and gentle enough for even the smallest of new family members.
HAVE YOU TRIED ANY OF THESE ALL NATURAL BABY PRODUCTS? TELL US BELOW!
---
You'll also want to read these 50 Beautiful Italian Baby Names to Save and these 8 Reasons to Play Music for Baby in the Womb.