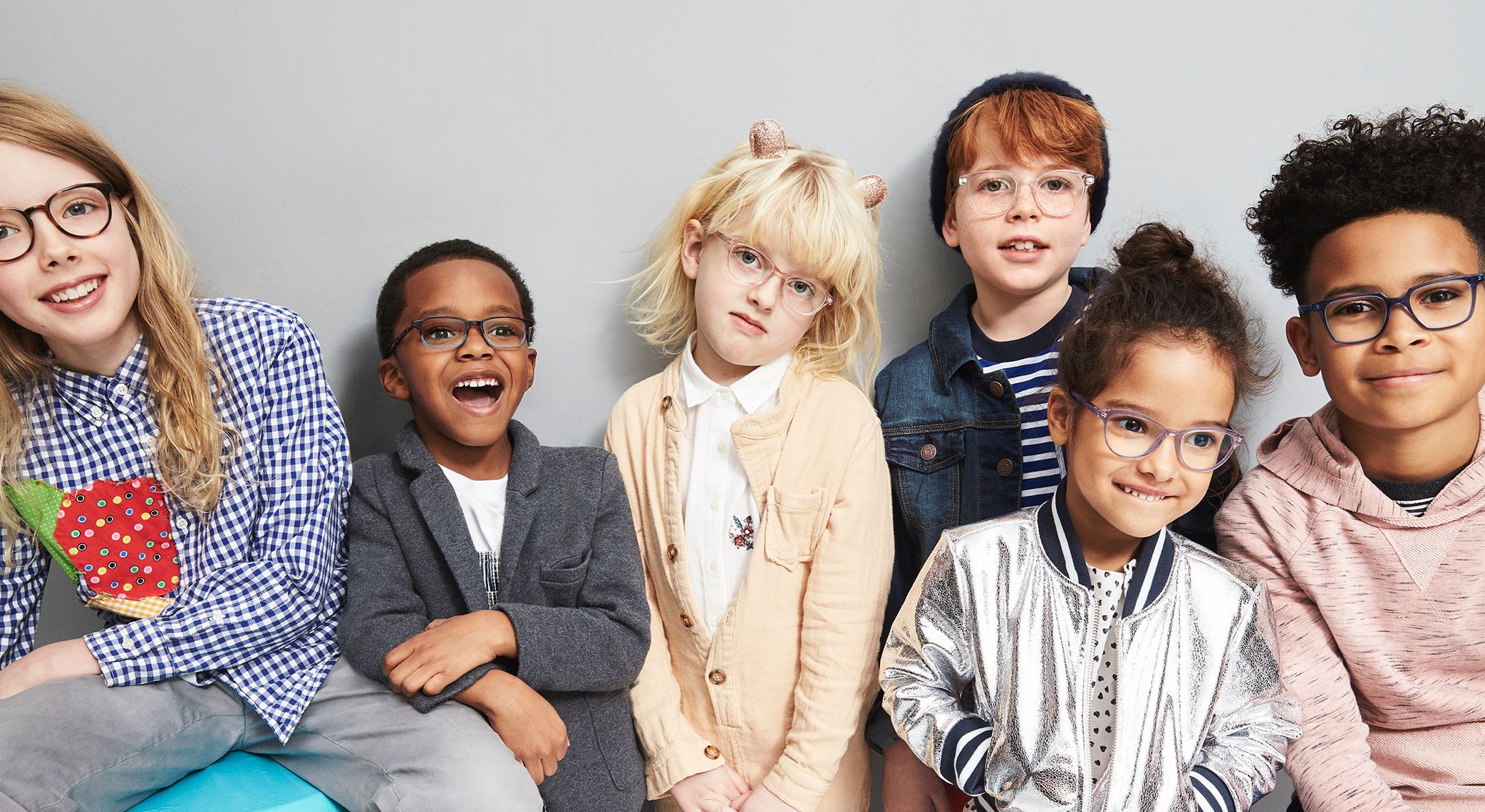 Warby Parker Just Launched a Collection for Kids (and It's Adorable!)
Warby Parker has long been the one-stop shop for the chicest glasses, with literally dozens of styles to suit every taste, so you can imagine our excitement when we learned the brand was expanding into the Mini world.
Warby Parker for Kids officially launches today, January 30, in a 12-week pilot in all of the brand's New York City stores. Along with their parents, kids can try on the collection, purchase in-store, have the frames shipped right to their home or swing by and pick them up in person!
"Over the years, we've heard from customers on the hunt for smaller—but just as good-looking—options for their kids," said Dave Gilboa, co-CEO and co-founder of Warby Parker. "The opportunity to give them a stress-free, fun, and affordable experience to shop for glasses has been one of the best ways to jumpstart the new year. These are definitely the glasses I wish I had growing up."
The Warby Parker kids collection will offer scaled-down versions of their favorite existing frames (Wilkie, Lyle, Louise, Percey, Chamberlain, and Daisy) in cool colors like Peony, Jet Black, Eastern Bluebird Fade, Oak Barrel, and Tea Rose Fade— all for $95, including prescription lenses. The new Mini specs are made from the same high-quality materials as the adult frames, with the bonus of spring hinges to accommodate your energetic, growing kiddos, and come in two sizes: Jr. (8 years and up) and Jr. Jr. (4-7 years).
And to sweeten the deal, every pair of frames purchased during the Warby Parker for Kids pilot will support the brand's Pupils Project program, which provides free vision screenings, eye exams, and glasses to children at New York City's Community Schools.
Visit WarbyParker.com to find the nearest NYC location where your Minis can try on the new kids collection!
---
Now be sure to read these 10 Must-Visit Spots in San Francisco for Expecting Moms or  these 25 Kids Valentine's Day Outfits That Will Make Your Heart Flutter.
Photography courtesy of Warby Parker