Toddler Stocking Stuffers: 14 Gift Ideas for Kids
We're back with our final Gift Guide of 2022— Stocking Stuffers for Kids!
As we head into the home stretch before Christmas, it can feel like you're running out of time and forgetting something on your list! But no matter if you're feeling the holiday rush or ready with gifts wrapped and baking for Santa, you can rest assured that many of these stocking stuffers will arrive before Christmas if you order now! And we promise, these won't break the bank either since most of these toddler stocking stuffers are under $20!
Enjoy this last gift guide of 2022 from our Mini Magazine team, including stocking stuffers for toddlers like natural play dough, play jewelry, stainless steel water bottles, cozy socks, and more!
KEEP SCROLLING FOR MINI MAGAZINE'S HOLIDAY GIFT GUIDE: 14 STOCKING STUFFERS FOR KIDS IN 2022.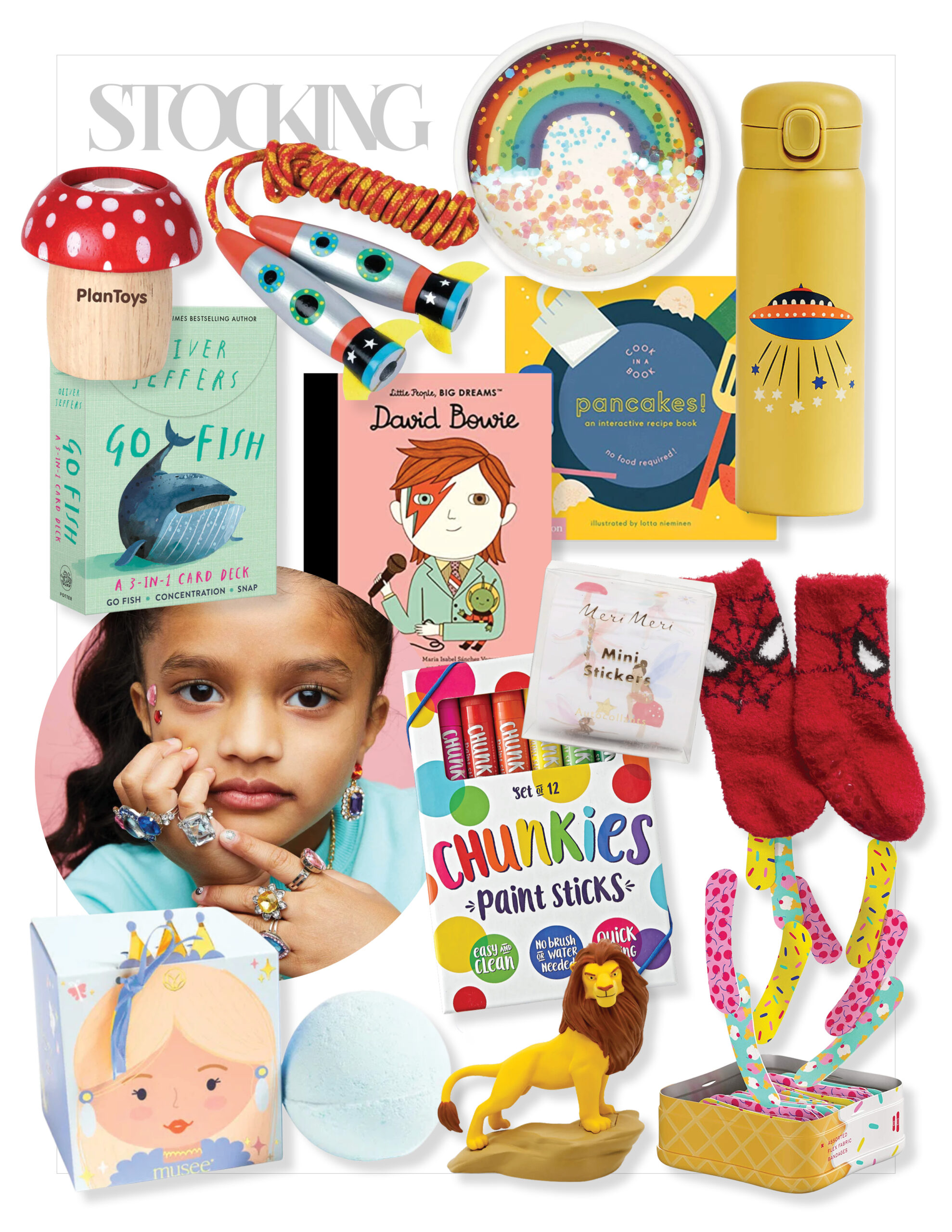 Stocking Stuffers
---
You'll also want to continue your holiday shopping with these 22 Adorable Gifts for Baby or these 22 Awesome Gifts for Toddlers.
Opening Image: Courtesy of Super Smalls