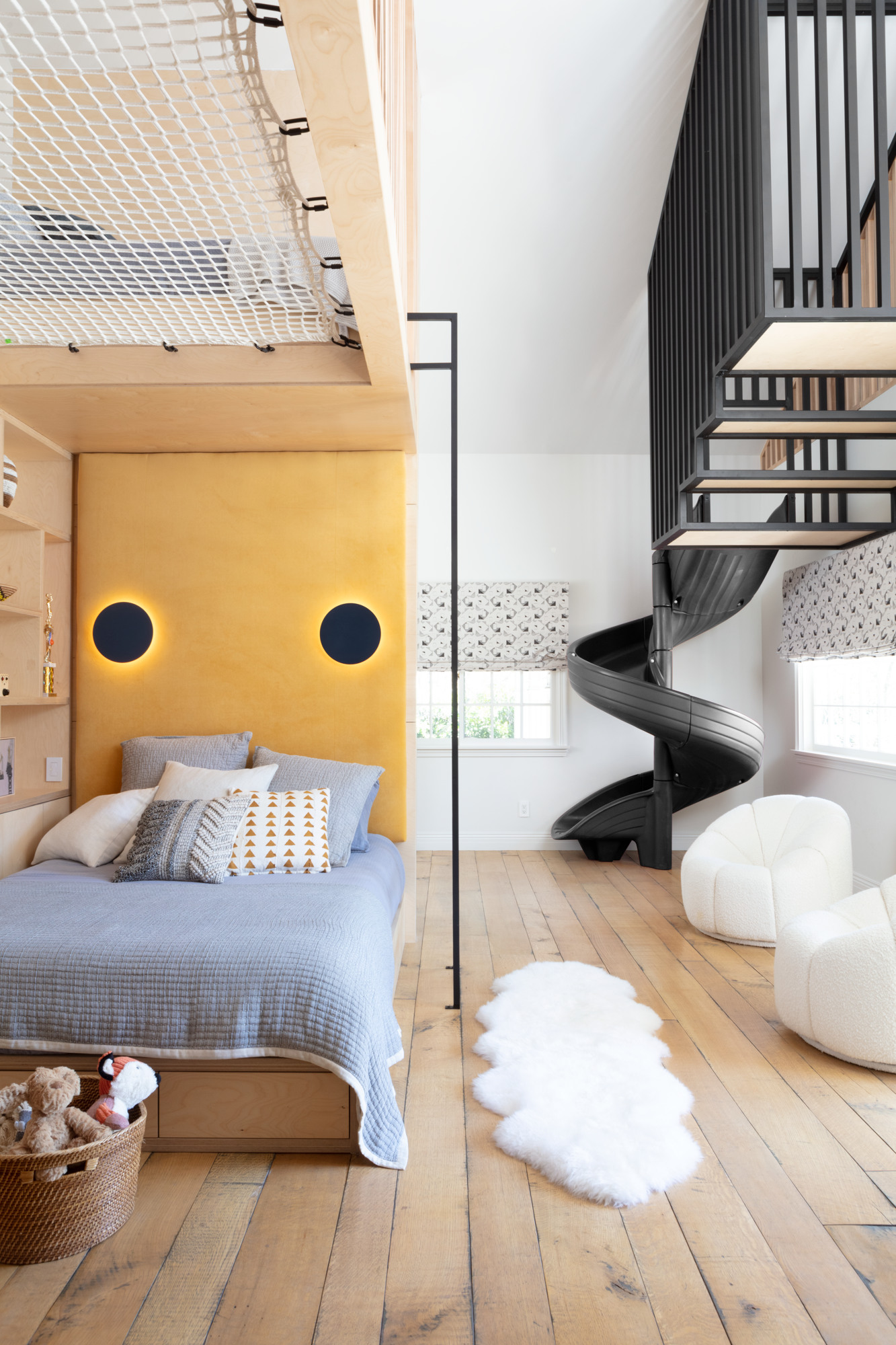 You Won't Believe How One LA Family Transformed These Two Kids Spaces
When your family is expanding, sometimes you need to do a little shifting around inside your home to make room. That's exactly what this LA family did once they learned they were expecting a little girl!
The Los Angeles couple decided to relocate their 7-year-old son to their guest bedroom, which is a double-height space with plenty of room to play, and the transformation is unbelievable.
"The purpose of the renovation was to create a space with longevity and purpose for their growing family. We wanted to create a multi-functional area for play, sleep and study," the space's interior design firm, Studio Life.Style, tells Mini. "The high ceilings in the playroom [were the biggest design hurdle]. We wanted to utilize the room to its full potential, but it is a split-level space which became a challenge."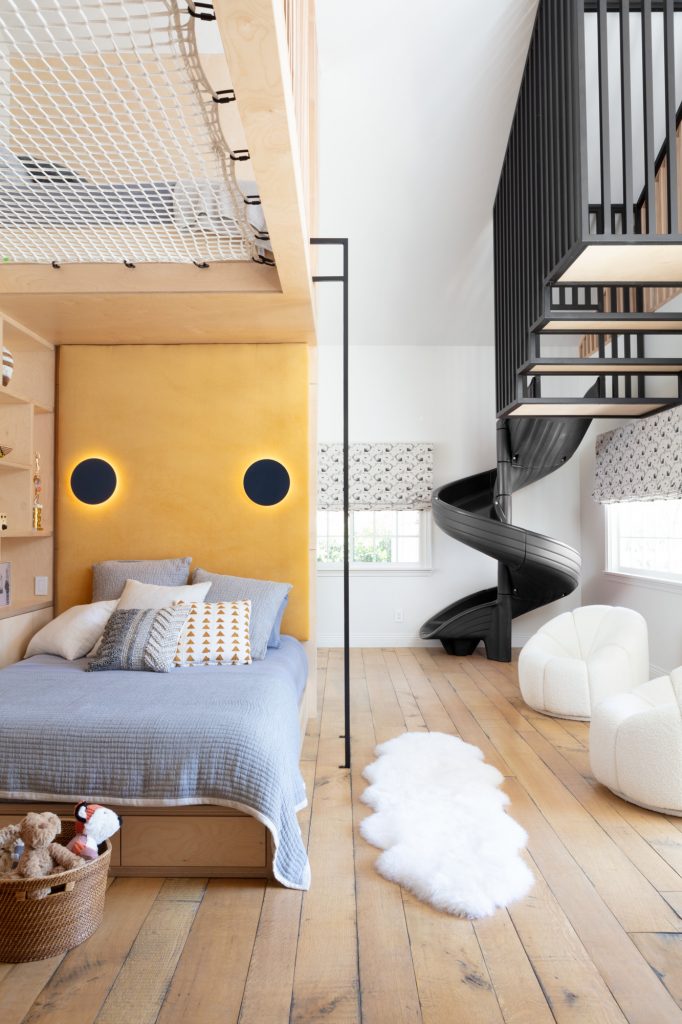 "During the space planning phase our main goal was to utilize the loft area as this greatly increased the square footage of the room and gave us the opportunity to incorporate all of the playful features such as the spiral slide," Studio Life.Style continues. "The bunk bed structure was designed specifically to connect the loft with the rest of the room using a ramp and slatted partition walls."
The couple then made over their son's former bedroom space into a bright, beautiful nursery complete with standout shelving and a stunning canopy over the crib.
"The nursery concept was derived from scenic California mountain views which were translated onto the walls in the form of a hand painted mural," says Studio Life.Style. "We created depth by layering varying tones of paint from soft pastel colors to more intense earthy tones."
KEEP SCROLLING TO BROWSE THE KIDS ROOM IDEAS AND TWO ROOM TRANSFORMATION.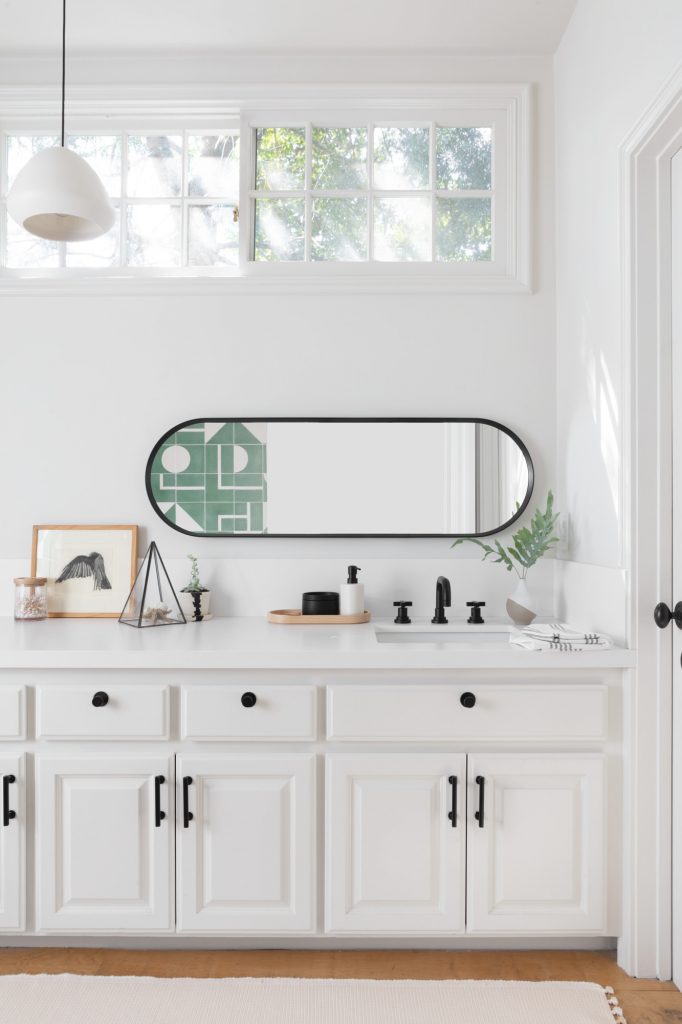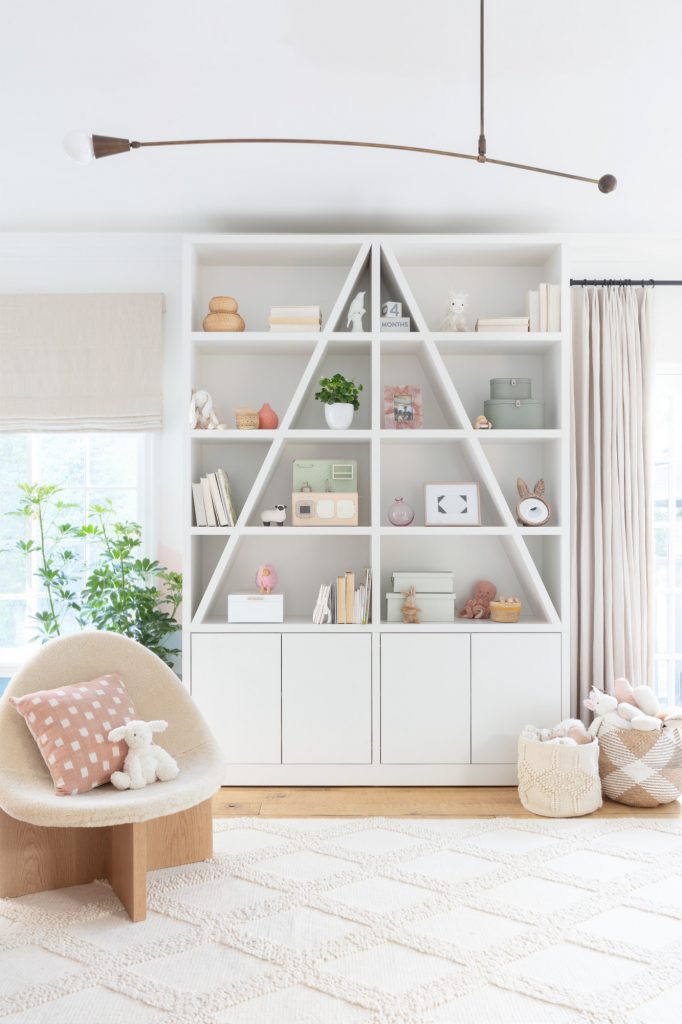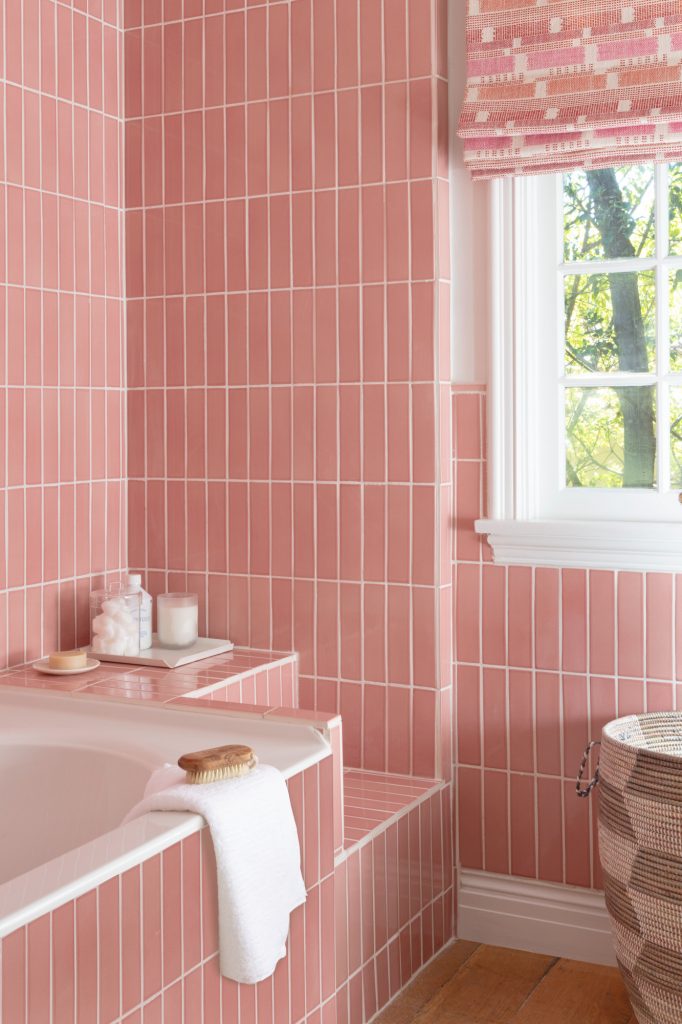 CREDITS
Photography: Stephen Busken
---
You'll also want to read How This Mom of Three Founded EZPZ in Her Kitchen and What You Should Know About Buying Eco-Friendly Diapers.