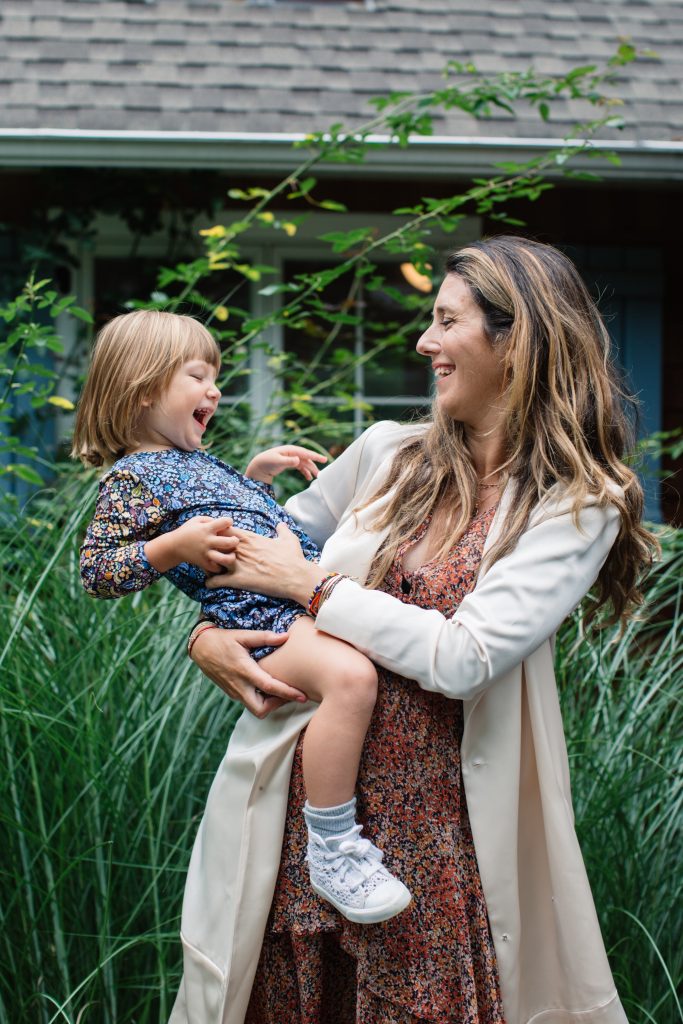 Joey Wölffer Shares 6 Places to Take Kids in the Hamptons
Beach bag packed? Headed out to the Hamptons for the summer— or at the very least, visiting for a sunshine-filled weekend? We asked mom of two and Hamptons gal-about-town Joey Wölffer—co-owner of Wölffer Estate Vineyard, Wölffer Estate Stables and Wölffer Kitchen—for her must-visit spots to take kids in the Hamptons and we're certain you'll want to bookmark her recommendations!
KEEP SCROLLING FOR JOEY WOLFFER'S 6 PLACES TO TAKE KIDS IN THE HAMPTONS.
Children's Museum of the East End (CMEE)
"I love to spend a rainy afternoon at CMEE," says Wölffer. "They offer tons of great interactive exhibits and classes all year long."
The Children's Museum of the East End, 376 Bridgehampton-Sag Harbor Turnpike, Bridgehampton, NY 11932 
Wölffer

Estate Wine Stand
"There is nothing better than having my daughters at the Wine Stand with me on Friday and Saturday nights. Kids love to run around and play together and it's a great place to bring the family."
Wölffer Estate Wine Stand, 3312 Montauk Hwy, Sagaponack, NY 11962
Madoo Conservancy
"I love escaping here for a nice walk and some serenity."
The Madoo Conservancy, 618 Sagg Main St, Sagaponack, NY 11962
Long Beach Sag Harbor
"A perfect getaway where the kids can play, but the bayside water is much calmer and more shallow than the oceans."
Halsey Farms and Orchards
"Is there anything better than a smiling 2-year-old with fresh berries all over their face? We like picking local fruit at the Halsey Farms and Orchards.
Halsey Farm & Nursery, 513 Deerfield Road, Water Mill, NY 11976
Grindstone Coffee or Tate's
"I love treating the kids to a Grindstone donut in Sag Harbor or a "Tate'swich" at Tate's in Southampton."
Grindstone Coffee, 7 Main St, Sag Harbor, NY 11963
Tate's Bake Shop, 43 N Sea Rd, Southampton, NY 11968
---
A native New Yorker, Joey Wölffer is the co-owner of Wölffer Estate Vineyard, Wölffer Estate Stables and Wölffer Kitchen, and the founder of Joey Wölffer, a collection of national clothing boutiques, and mother to two daughters. Wölffer grew up on Long Island's East End, lending her father, and founder of Wölffer Estate Vineyard, Christian Wölffer, a hand with the vineyards each summer. Going on to pursue a career in fashion, Wölffer debuted The Styleliner in 2009, a luxury accessories boutique on wheels. The truck soon evolved into Joey Wölffer, her eponymous collection of national clothing shops. With locations in the Hamptons, Nantucket, and now Palm Beach, each shop features an eclectic array of clothing and jewelry, all inspired by the creative spirit of the Hamptons.
Opening Image: Satin Sky Photography for Mini Magazine