The Baby Sleep Saga: The Experts Weigh In
One of the most important facets of parenthood (for both babies and adults alike!) is also one that's met with the most confusion. Enter sleep experts STEFFI EDWIN and LAUREN WOLF, both on the Sleep Team at Coterie, the authority on innovative and sustainable diaper design, to answer parents' most pressing questions.
The brand also recently launched the Coterie x Parachute Home Gift of Sleep Bundle ($135) which includes two diaper packs (ranging from sizes NB, 01, and 02), a Parachute Eye Mask, Parachute Muslin Blanket, a Gift Card to a Personal Sleep Coaching Session, and Charlie the Bunny.
WHEN IS THE BEST TIME TO TRY TO START BABY ON A SLEEP SCHEDULE?
LAUREN WOLF | Around four to six weeks many babies start to show their first signs of sleep maturity. This can mean a longer stretch of night sleep, or just sleeping in a more consolidated way at night (i.e. eating and returning to sleep with less disruption). I encourage an eat, awake, sleep routine starting around six to eight weeks. This means offering baby feedings upon waking from naps, then having some awake time, then back to sleep. This cycle can promote baby learning to put themselves to sleep without a feeding. Between four to five months when baby's daytime circadian rhythm is more developed, I recommend moving to a three nap schedule with an earlier bedtime.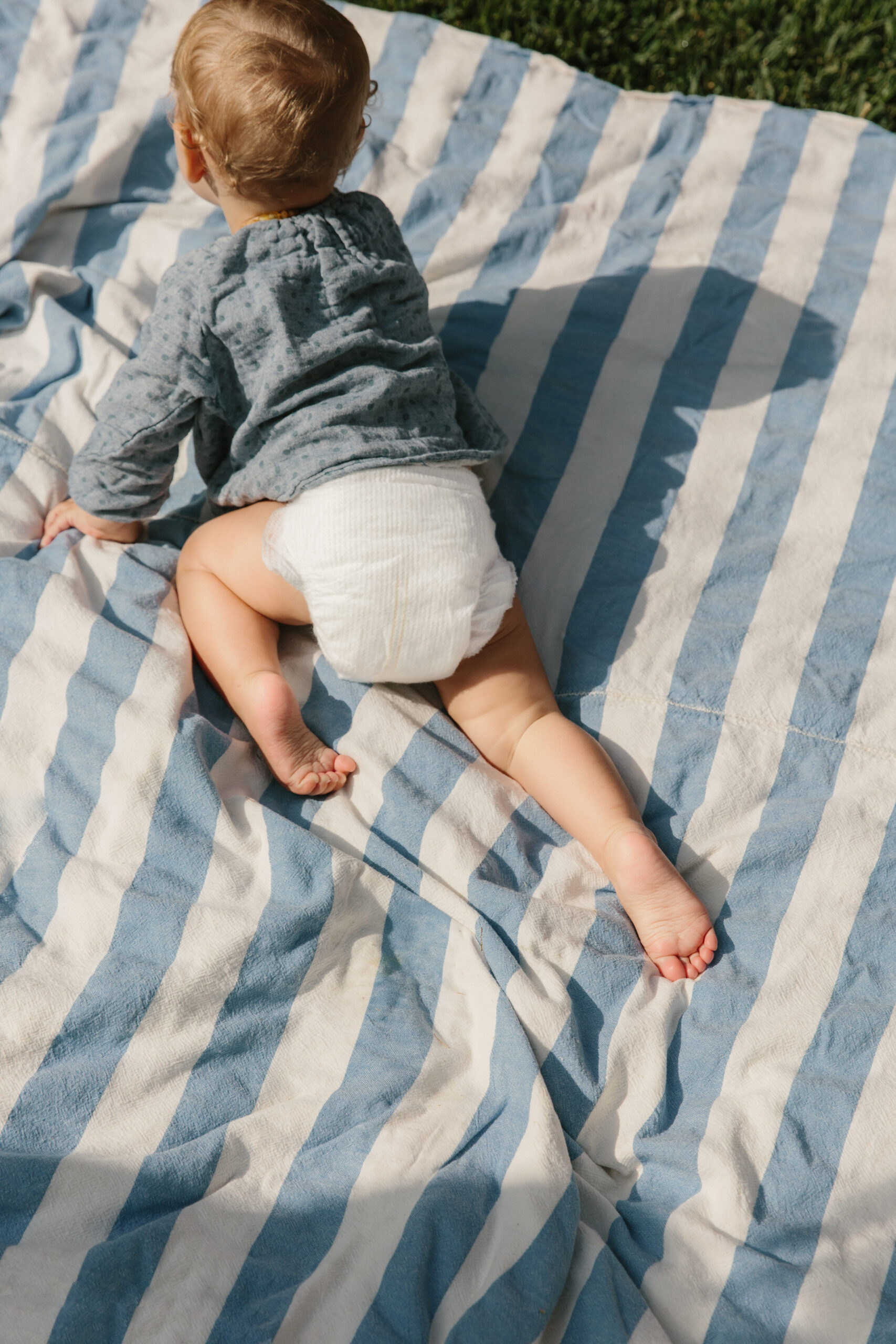 HOW CAN YOU TELL IF BABY IS GETTING ENOUGH SLEEP?
LAUREN WOLF | The AAP has guidelines for sleep needs by age. That being said, the ranges are very wide. It's always helpful to check in with a sleep consultant on this. We work with so many babies and are very knowledgeable on the averages for daytime and nighttime sleep. It's also important to pay attention to your baby's demeanor. Are they cranky, rubbing eyes, or fussy a lot of the time? If so, then they might need more sleep. Are they waking up happy and refreshed or crying? Sometimes waking up grumpy means they didn't sleep long enough.
STEFFI EDWIN | A baby who is well rested is less fussy, has optimal growth and development, is happy and pleasant all the time.
WHAT ELEMENTS ARE CONDUCIVE TO GETTING BABY TO SLEEP THROUGH THE NIGHT?
LAUREN WOLF | There are many factors to this and it's important to know that every baby sleeps through the night at different ages. That being said, one thing to consider is the baby's weight. Not only how much they weigh but also are they consistently gaining weight and staying on their curve. Those are objective measures many pediatricians take into account. Having a strong bedtime routine and age appropriate schedule can help a baby sleep through the night. If a baby goes down overtired, then their bodies produce excess cortisol which leads to struggles falling asleep and staying asleep. It can also cause early wakings. Sleep environment is also very important. We are looking for cool, dark (think cave-like) and quiet. Ideal temperature is 68-72 degrees. A white noise machine or fan can aid in sleep as well. Lastly, if a baby can fall asleep without parental intervention at bedtime, they're more likely to sleep longer stretches, or through the night depending on their age.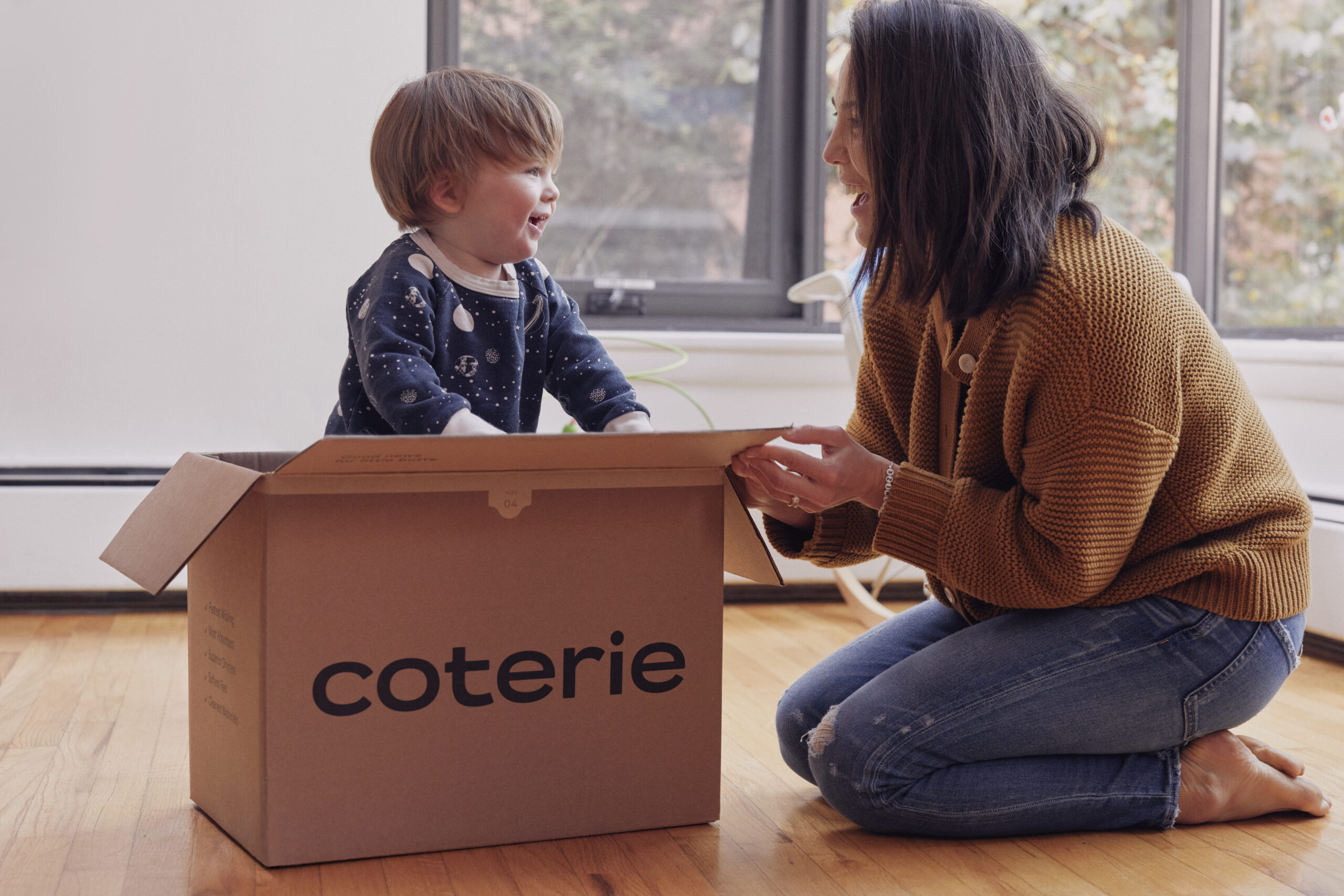 WHAT TIPS OR TOOLS CAN PARENTS TRY IF BABY IS HAVING A HARD TIME SLEEPING?
LAUREN WOLF | The four pieces of the baby sleep puzzle include sleep environment, routine, schedule, and independent sleep. All are important ingredients. A sleep consultant can walk you through some quick and easy fixes to promote better quality sleep. For starters, try black out shades in your baby's room, a white noise machine, and a short bedtime routine. If you're doing all of that, then consider how your baby is falling asleep. If they are relying on feeding or rocking for example, you may want to work to slowly remove that association so the baby can work towards independent sleep. There are a few ways to achieve this goal. Some methods are more direct, some more gradual.
STEFFI EDWIN | I like to recommend that parents start with following age appropriate wake windows and implementing a consistent bedtime routine, then remove any dependent sleep associations (i.e rocking/bouncing nursing to sleep), and place their child down awake. They may use a sleep training method that aligns with the parenting style to teach their child to fall asleep independently. A child who falls asleep independently is able to put themselves back to sleep independently when they wake up through the night.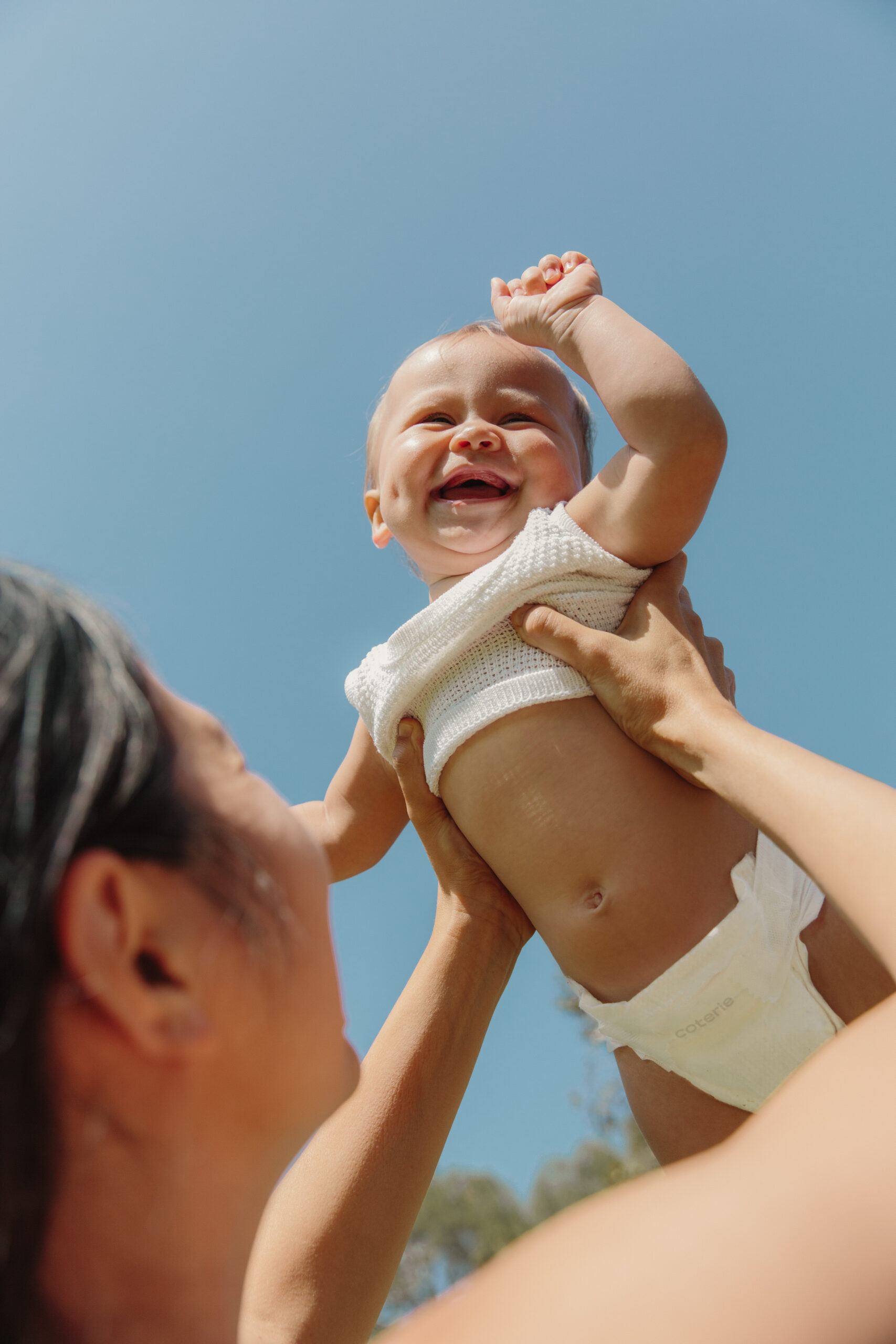 WHAT ARE SOME OF THE MOST COMMON MISCONCEPTIONS ABOUT BABY'S SLEEP OR "SLEEP TRAINING?"
STEFFI EDWIN | Some of the most common are sleep training means leaving your baby to "Cry It Out." The CIO or Extinction Method is only one method of teaching a child to fall asleep independently. There are many other sleep training methods that do not require a parent to leave their child to Cry It Out. [Another is that] sleep training will affect a baby psychologically. Research shows that implementing sleep intervention in children leads to healthy gains for infants and also maternal mental health.
LAUREN WOLF | So many! For starters, every baby is different. I think the internet, social media, and books in general have pressured parents to think their baby should be sleeping 12 hours by 12 weeks and if they're not, then you're failing. This is just not true. Many babies don't sleep through the night until 6+ months. Baby sleep is constantly evolving in the first 3 years. Sometimes hiccups happen. Often they are tied to developmental milestones (crawling, walking, talking) but other times for no apparent reason other than your child is still learning how to sleep and that's ok. Another misconception is that all sleep training is "Cry It Out." This is of course one method that many parents use and is perfectly acceptable, however there are a few other methods that offer higher parental involvement such as checking in on your child to soothe them or staying in your child's room the entire time. Sleep training does not have to mean you close the door and don't go back in until morning. You can also keep night feeds and sleep train. With baby sleep, everything is normal. Babies wake early, take short naps, and fight sleep. That is normal. I really try to coach parents on this topic. Are there often things we can work on to improve those pain points? Yes, of course. But knowing that most babies go through the same setbacks is comforting and not talked about enough.
---
You'll also want to stick around and read our Fall Issue with Cover Mom Julia Berolzheimer or read these 20 Questions with HART Founder Hart Hagerty.