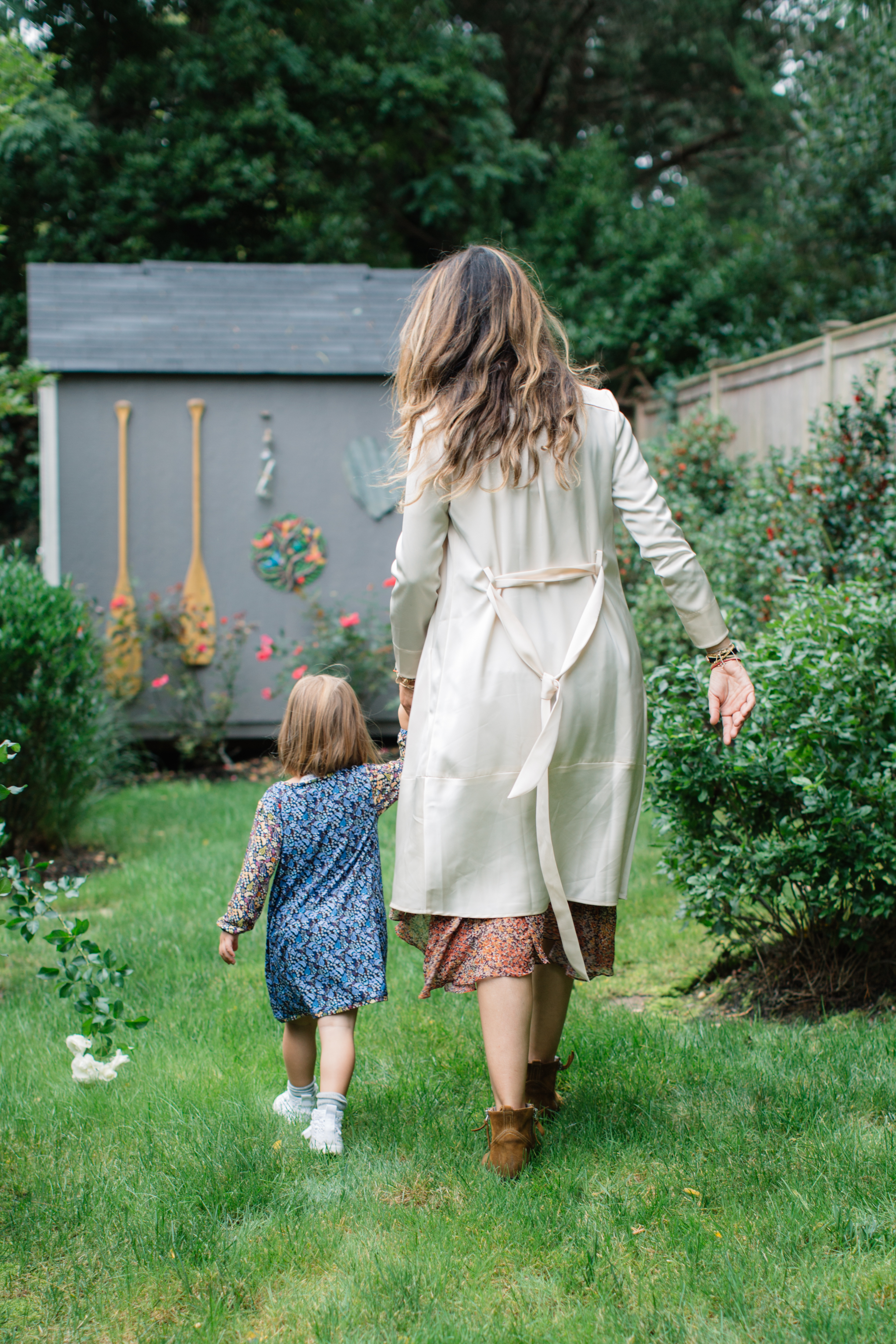 30 Irish Baby Names You'll Love (No March Due Date Required!)
St. Patrick's Day is coming (March 17!), but you don't need any gold, luck, or rainbows to give your Mini an Irish moniker. Irish baby names have grown in popularity over the last few decades-well outside of Ireland-and chances are, you probably even know someone with a name that's quite familiar to those in Dublin and Cork!
There's Maeve, Finn, Liam, and Seamus, of course, but no matter where your lineage hails from or what your due date is, you might just find yourself in love with one of the below on this Gaelic-inspired list.
This article is a great place to start if you are considering an Irish name for your child, and if your surname has an Irish meaning too, then you definitely need to pick a name from this list.
Scroll through the below for 30 Irish Baby Names You'll Want to Use This Year.
Aoife
Pronounced "eff-fa," this common Irish baby name means "beautiful, radiant, joyful."
Aisling
Meaning "dream" or "vision," this Irish baby name is currently popular in Ireland, but has yet to make its way to the top of many American parents' name lists.
Aine
Pronounced "Ahn-ya," this Irish moniker is connected to fruitfulness and prosperity.
Alva
This Irish name means "white" and has risen in popularity by 59% this week, according to Nameberry.
Becan

An Irish saint's name, we're equally loving the nickname, "Beck," for this Irish moniker.
Bronagh
A popular name in Ireland, Bronagh is the name of a sixth century Irish mystic and also a character on the series, Penny Dreadful.
Bellamy
Meaning "fine friend," this beautiful name has both Irish and French origins and has recently emerged as a top female contender.
Branigan
Translating to "little raven," this Irish gem is up 40% in popularity this week!
Callaghan
A common Irish surname, this also translates to "lover of churches."
Caoimhe
Pronounced "kee-va," this Irish name means "beautiful" and is also often spelled Keeva.
Carrick
This Irish boy name can be translated as the English version of "Craig."
Cillian
While you've likely heard its phonetic form, Killian (#516 on the US charts), most often in the States, this Irish name currently stands at #22 in popularity in its homeland of Ireland.
Cian
This strong Irish boys name means "ancient" and is also rising on the baby name charts in England.
Connelly
Whether you choose this name-meaning "love" or "friendship"-for your son or daughter, there's no mistaking its origins.
Darragh
This popular Irish boy name, meaning "oak tree," has risen over 100% in popularity this week according to Nameberry.
Delaney
A common Irish surname meaning "dark challenger," Delaney was ranked #262 in 2016.
Eames
If you're a mid-century buff, you'll recognize this one as the designer of the eponymous Eames chair.
Egan
Any wild child or fiery personality would be well suited for this Irish name meaning "little fire." Also a popular surname in Ireland, Egan is known as a trickster from old folklore.
Flynn
This trendsetting Irish name first made its debut on the US charts in 2011 and is currently a top 50 choice in both Australia and New Zealand. Celebrity parents among the likes of Miranda Kerr and Elle Macpherson.
Gannon
This historic Irish name was one of the fastest rising names in 2014.
Gilby
If you're expecting a fair-haired Mini, you might like this Irish name as it literally translates to "blond boy."
Madigan
For a boy or girl, this Irish name offers the nickname "Maddy" and means "little dog."
Moira
Pronounced "Moy-ra," this is an Irish variation of Mary currently sitting at #580 on US popularity charts.
Niamh
This classic Irish name is pronounced "Neev" and comes packaged with the meaning "brightness" or "radiance." According to legend, Niamh is the daughter of the sea god Manannan and is depicted as a beautiful princess riding a white horse.
Oisin
This Irish boy name is pronounced "Osh-een" and according to legend, Oisin is son of the legendary warrior Fionn Mac Cool and the goddess Sive.
Siobhan
This decidedly Irish moniker is pronounced "Sheh-vahn" and has been declared as one of the most beautiful Gaelic girl names.
Saoirse
Rising in popularity in the States thanks to actress Saoirse Ronan, this 1920's era Irish girl name currently ranks #12 in its homeland of Ireland.
Talullah
Meaning "lady of abundance," this Irish name is the name of an early saint and a top contender among US parents looking for a unique flair.
Tierney
This Irish surname has risen in popularity 35% this week and translates to "descendant of a lord."
Vereen
The Irish variation of "Vero," this one evokes Game of Thrones vibes.
Expecting a baby soon? You might like to take a look through some of our favorite baby essentials below- from swaddles to baby carriers to snot suckers and smart cribs!
---
You'll also want to browse these 35 Baby Names Inspired by Spring or these Baby Names No One Is Using Anymore.
Opening Image: Satin Sky Photography for Mini Magazine