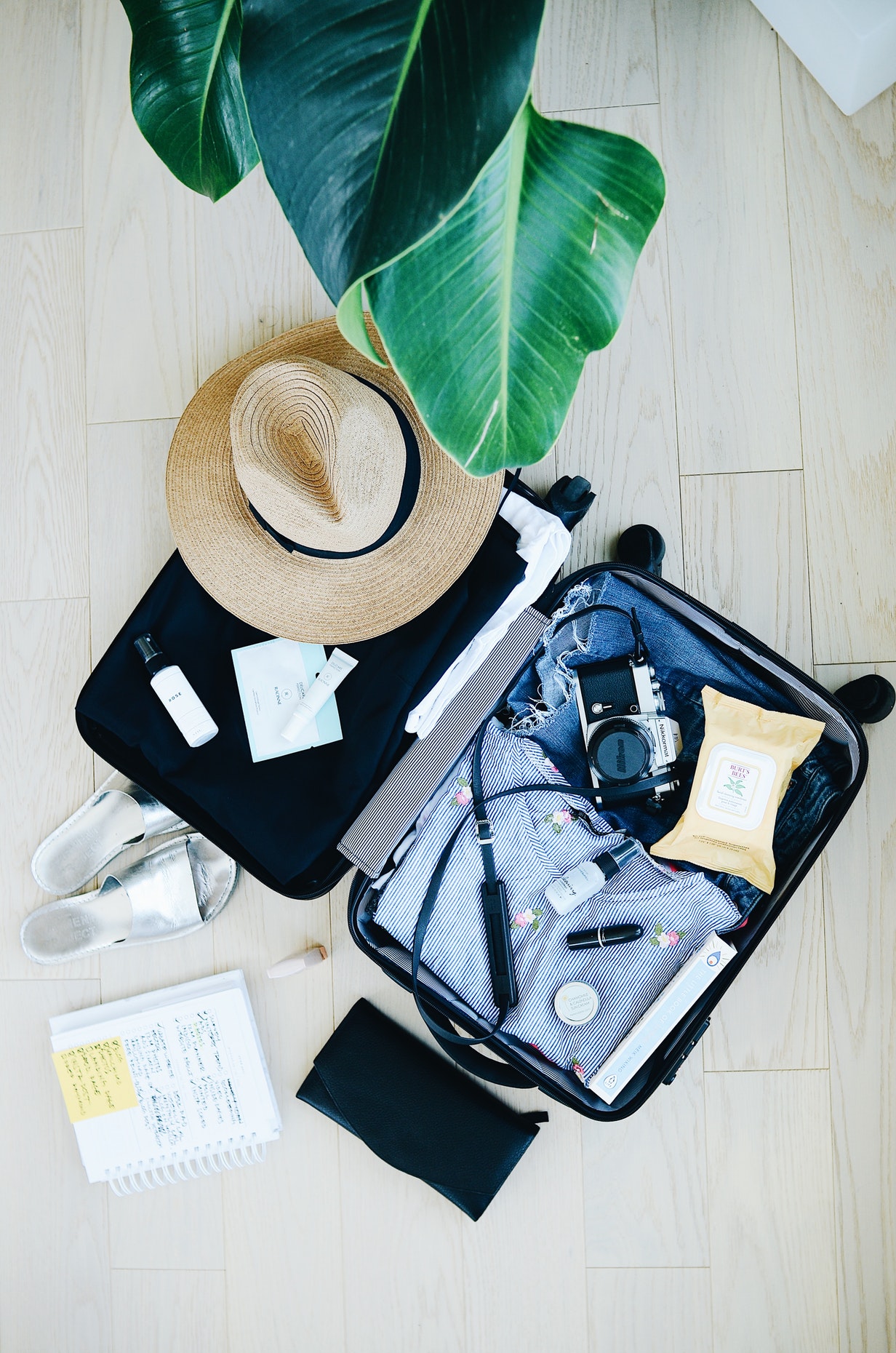 Do These 10 Things Every Time You're Flying with Kids
If you have a trip coming up, you're likely busy worrying about what to pack and wondering how to handle flying with kids. It's a stressor that affects every parent at some point and while it may seem impossible, there are dozens of key steps to take to reduce meltdowns in mid-air- from both you and your Minis. For instance, we've told you the 6 Things to Bring When Flying with Baby and even shared What You Need to Know About Flying with Breast Milk, but you'll also want to keep the following top of mind during your upcoming travels.
KEEP READING FOR 10 THINGS TO DO EVERY TIME YOU'RE FLYING WITH KIDS.
Plan ahead. When it comes to flying with Minis in tow, you can never be too prepared. If you think you've packed enough snacks, activities and distractions, take it one step further. Make a back-up plan for your back-up plan.
Charge your devices. If your Minis turn to the iPad or iPhone for entertainment, make sure all of your devices are charged. Pack extra chargers in your carry-on (or a portable power bank like this) just in case and if you have anything requiring batteries, you will want to have a spare set on hand.
Keep games simple. If you don't want to pack every device you own, games like I Spy are a simple way to keep the kids occupied. Marissa Hermer told us she always brings a card game like Spot It and Woodland Happy Family which are small enough to be tucked into a little backpack and hours of fun.
Give each child their own bag. Your Minis may get more excited about their trip if they are allowed their own bag. Let them help you load it with security items like blankets, stuffed animals, their favorite snacks, crayons, Pokemon cards from somewhere like Pokeflip, new books and small toys.
Check in early. Planning a trip with kids is stressful enough, so don't take a chance on missing your flight- if you can help it! Plan to leave the house well in advance and if possible, check in online to avoid lines and hiccups.
Keep clothes comfortable. The last thing you want is a tantrum on the plane over what your Minis are wearing. Stick to soft, light and roomy layers that can be easily put on or taken off depending on the temperature. If you're OK with them traveling in pajamas, by all means!
Prepare for sickness. Not every child is prone to air sickness, but it never hurts to be prepared for the worst! Pack extra air sickness bags, a spare change of clothes and upset tummy fixers like crackers in your carry-on.
Download new apps. Like we said above, if an iPad or tablet is your best friend while traveling with the kids, you better have it well-stocked! Take some time to pick out new apps with your littles the night before a big trip and build excitement for playing them the following day. Hip Hop Hen is a great app for practicing reading and writing.Â
Use your camera. Not just for snapping photos of your travels, but for safety purposes like what each child was wearing when you arrived at the airport. What's more, you can grab a shot of where you parked to cut down on time spent searching for your car!
Take early potty breaks. Have you ever reached your seat on the plane, buckled in your Minis and then have to do the potty shuffle? Take bathroom breaks as close to boarding time as you can or just before take-off.
---
Want more travel tips for the family? Read more of What You Should Know Before Traveling with Kids.