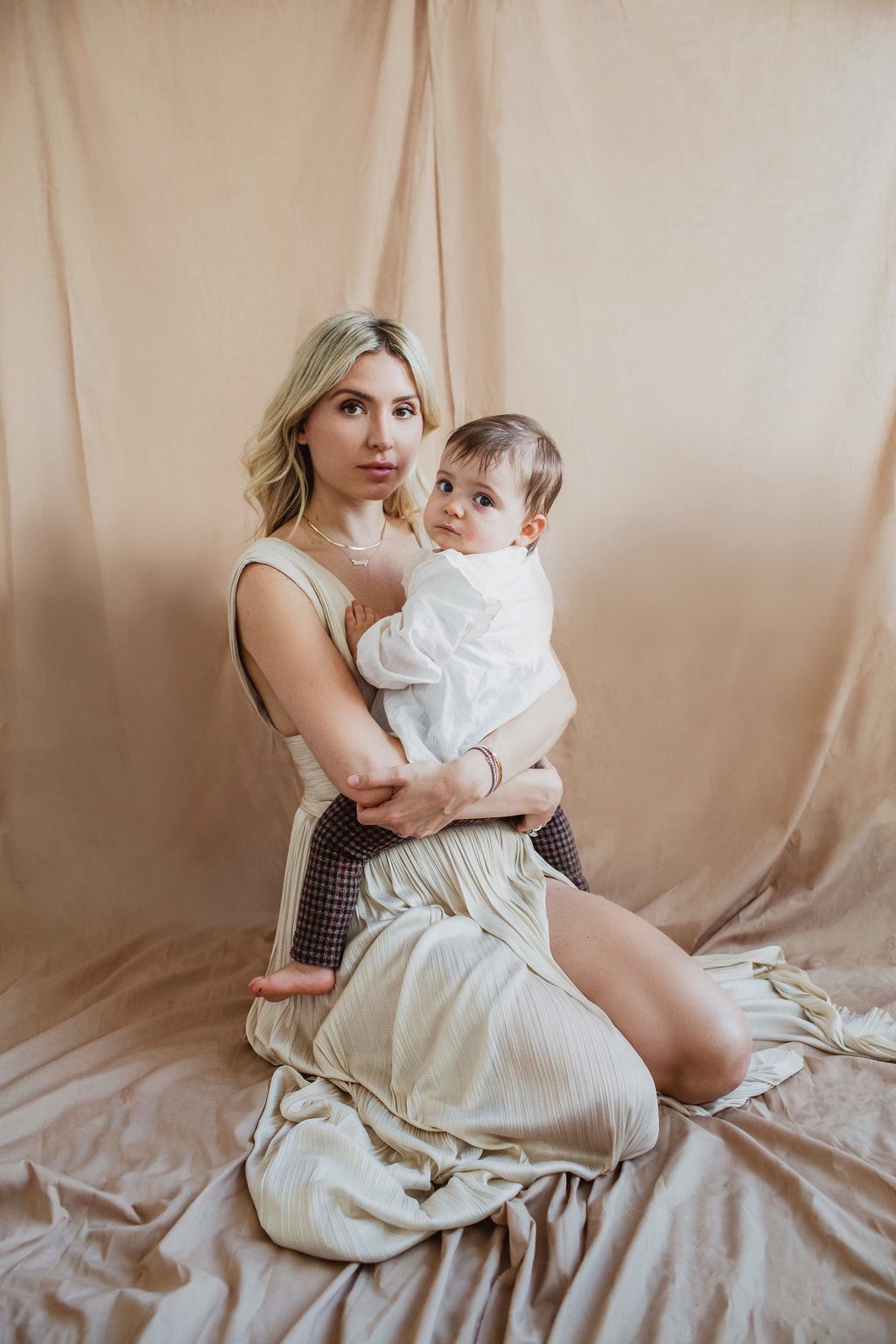 On the Clock with NYC Mom Madison Rae
Just as her Instagram bio suggests, New York City based influencer Madison Rae is the one to follow for fashion, healthy living, and unfiltered motherhood. She already has a strong following, but she's constantly updating her profile to make it more appealing for new followers. Madison seems to be growing her account constantly. Of course, she could always consider using a service like Upleap to get more people over to her account if she wanted to. Luckily, Platypus reviewed Upleap recently, so influencers could always read that beforehand. Hopefully, that will help some people grow their accounts. The soon-to-be mom of two (who is expecting a baby boy in October) can often be spotted sporting sunnies and Chanel sandals with daughter Everly and her three rescue dogs in tow. 
We love this mama's chic, neutral vibe and her entertaining Instagram Stories raising a little one in Manhattan, so we sat down for a quick chat about what makes her tick, putting her on the clock for a fun series of 20 questions! 
KEEP SCROLLING FOR 20 QUESTIONS WITH NYC INFLUENCER MADISON RAE.
CHILDREN'S NAMES AND AGES
Everly Gene, 23 months. Baby boy coming Oct 2020.
ON MY NIGHTSTAND
Kopari Coconut Oil for my growing belly.
 
 
IF THERE WERE MORE HOURS IN THE DAY, I WOULD
Same thing I do with my free time now! Workout and continue to grow my Instagram.
BEFORE KIDS, I NEVER THOUGHT I WOULD
Be too scared to travel with a kid.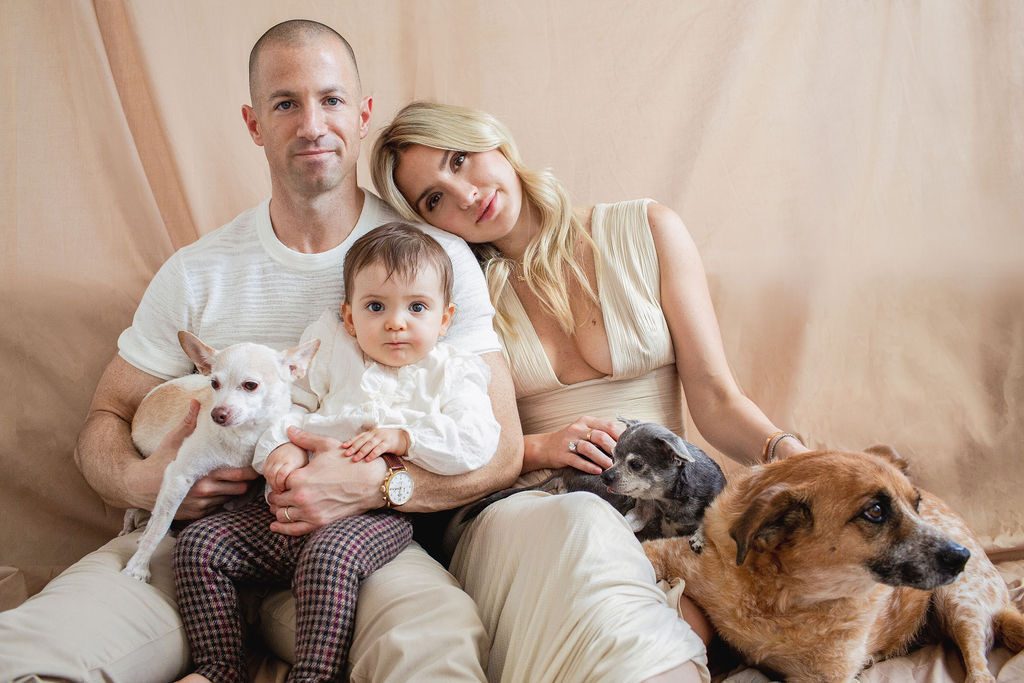 FAVORITE KIDS MOVIE
Toy Story.
FAVORITE KIDS BOOK
Oh, the Places You'll Go!
ALWAYS IN MY FRIDGE
Sauerkraut. 
IDEAL DATE NIGHT
6:30 dinner ressie and in bed by 9:30. Mama needs her 8 hours.
FAVORITE LOCAL SHOP
I am a strictly online shopper.
MY COFFEE ORDER
Iced oat milk latte.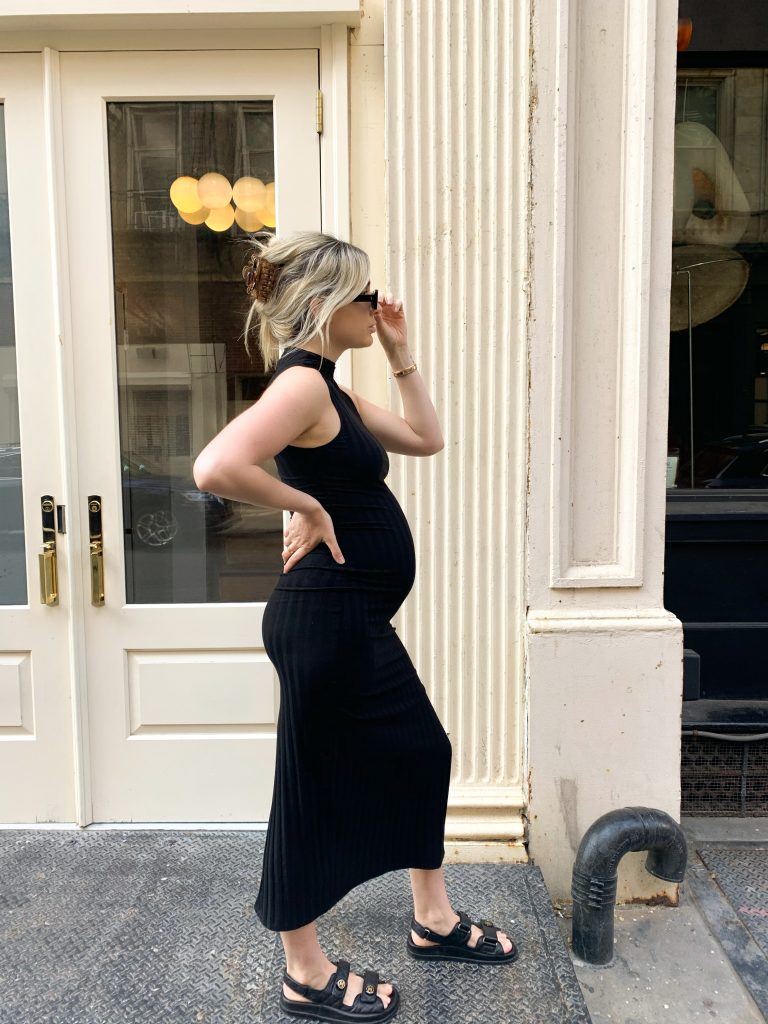 CAN'T STOP LISTENING TO
What's Poppin by Jack Harlow.
FAVORITE LOCAL RESTAURANT
The Odeon.
PREGNANCY CRAVINGS
Wild caught salmon.
MY WARDROBE STAPLES
AGOLDE 90's cut jeans, Frankie Shop blazer, knit crop top, Chanel bag, and shoes.
GUILTY PLEASURE
Anything and everything on Bravo.
LAST BOOK I READ
I get about 40 mins a day to myself and I choose Bravo.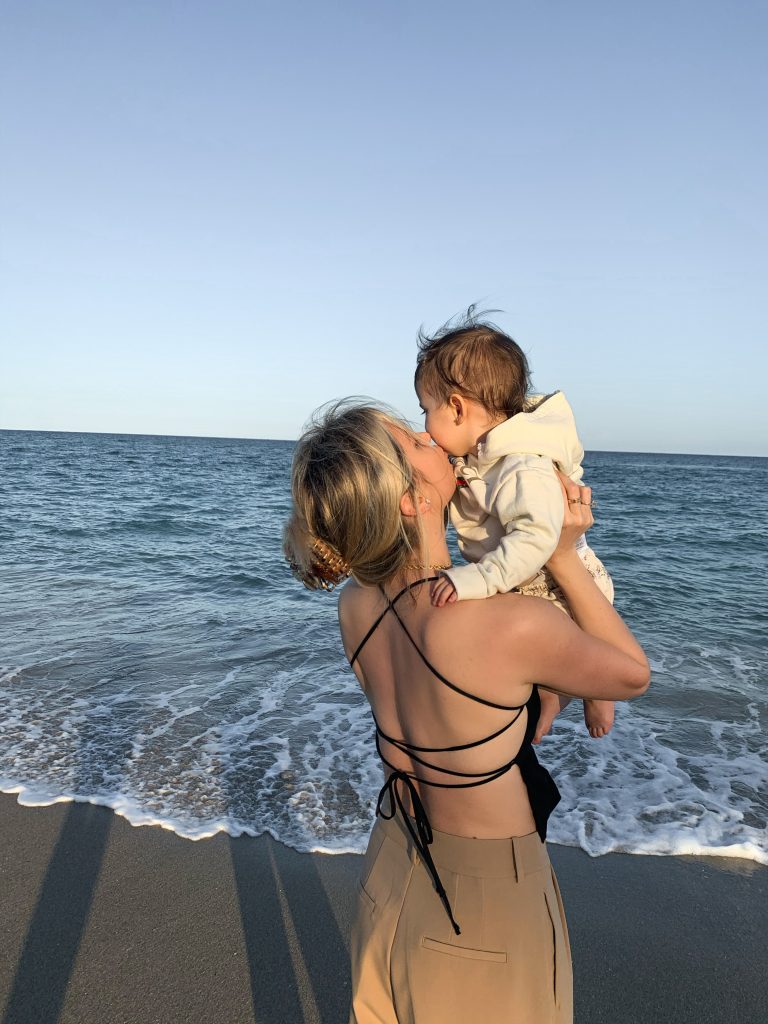 GROWING UP I WANTED TO BE AN
Actress.
APPS I USE MOST
Instagram and Lightroom Mobile.
SIGNATURE SCENT
Another 13 by Le Labo.
SHOWS I'M WATCHING RIGHT NOW
Just finished Little Fires Everywhere, anxiously awaiting for The Handmaid's Tale to return.
Photography: Theresa Balderas
---
You'll also want to read What to Pack in Your Hospital Bag for a Second Baby or browse these 50 Beautiful Italian Baby Names to Save Right Now.