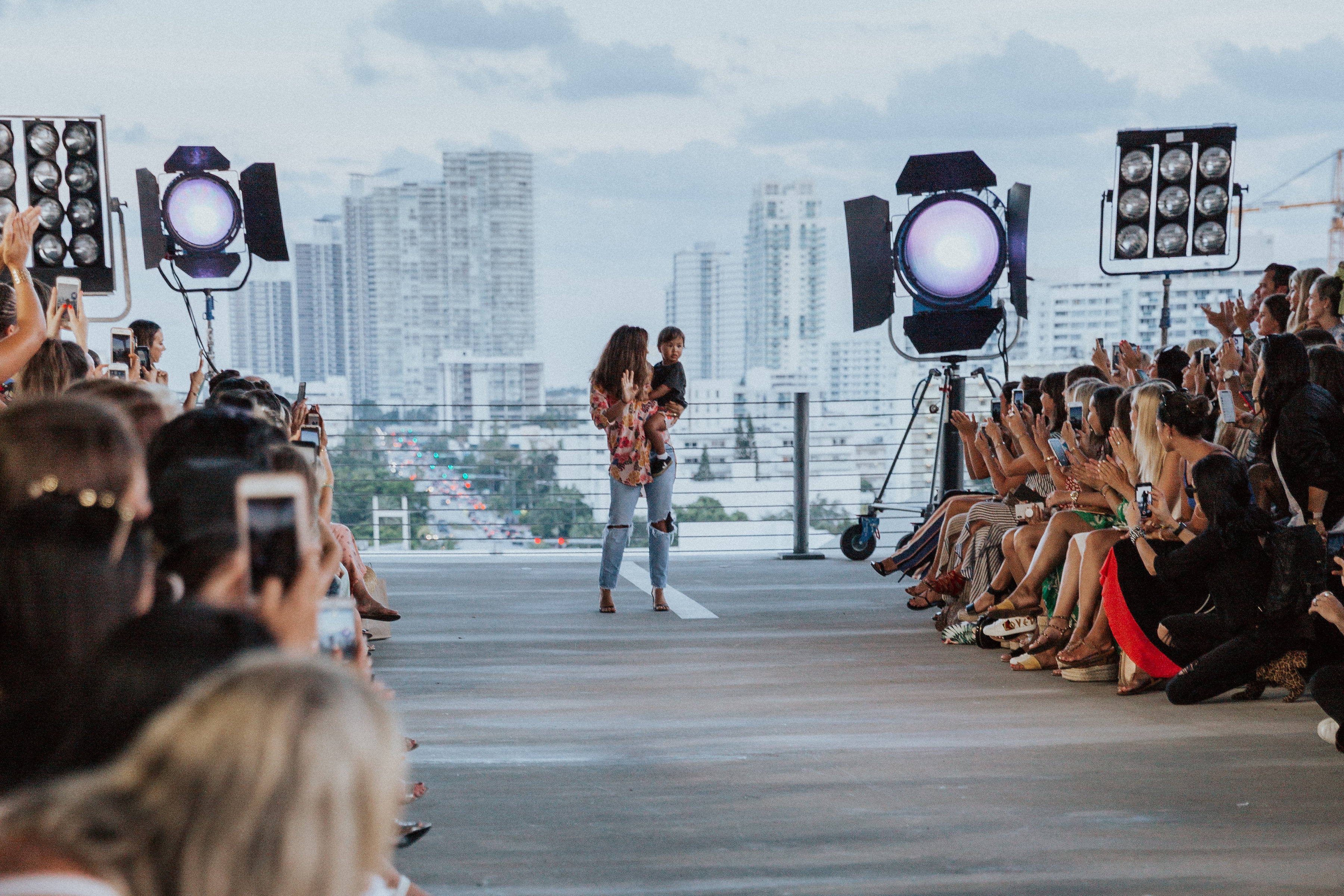 20 Questions with Acacia Swimwear Founder Naomi Newirth
With a new flagship store on Maui and a blossoming swim and ready-to-wear label known for its intricately detailed designs and buttery fabrics, mom of two and Acacia swimwear founder Naomi Newirth knows what it's like to wear many hats.
Like all great brands, Newirth built her brand out of necessity, having struggled to find the perfect swimsuit that made her feel both feminine and sophisticated. It was then in 2010 that she launched Acacia, continuing on her mission to bring sophisticated swimwear to the masses as well as a complete collection of wearable silhouettes designed for real women, at every stage of life.
And Newirth didn't stop there— the Hawaii-based designer has since set her sights on a smaller audience with the debut of her children's collection, offering both boys and girls clothing and swimwear all sporting her same signature island flare.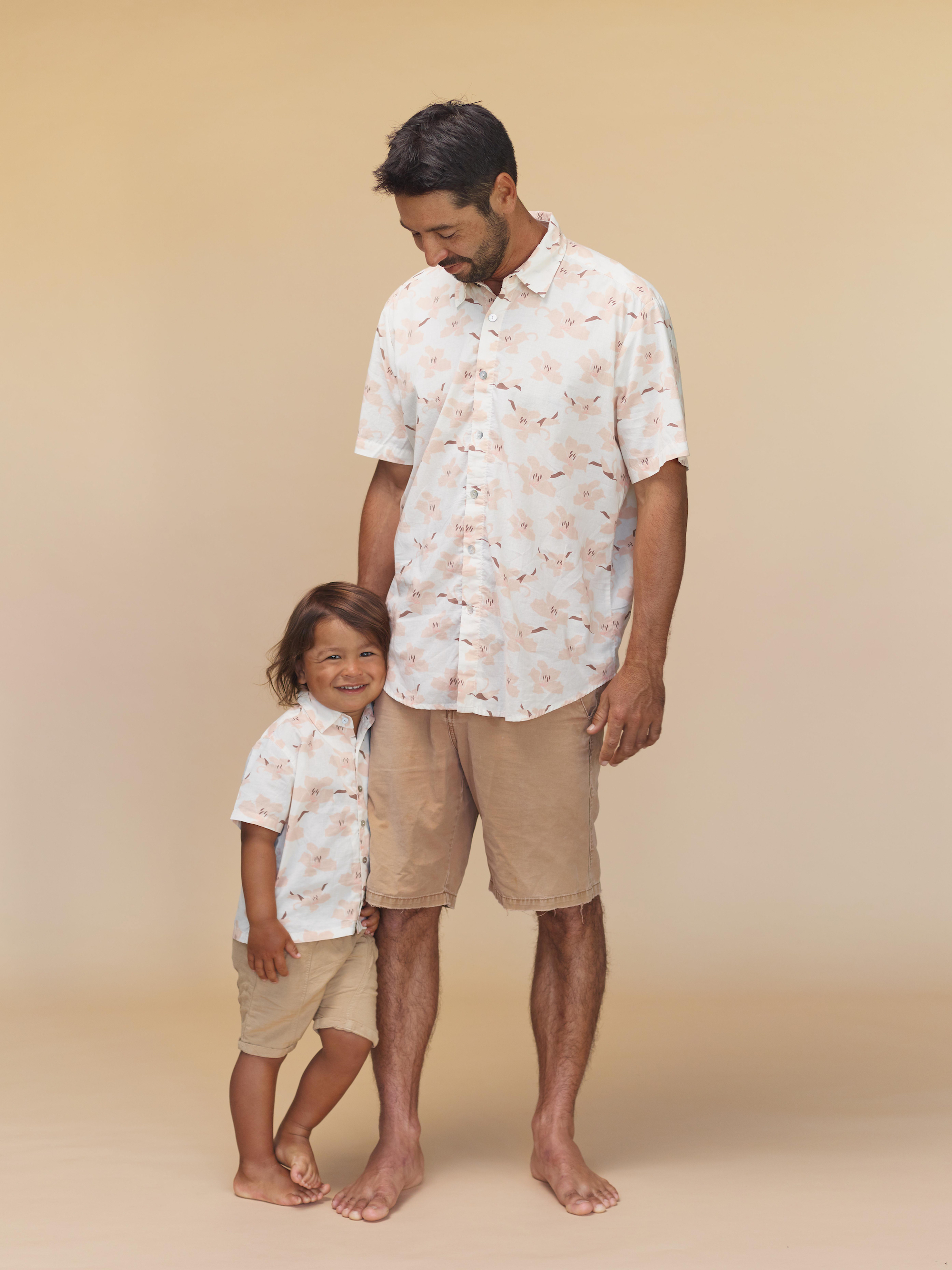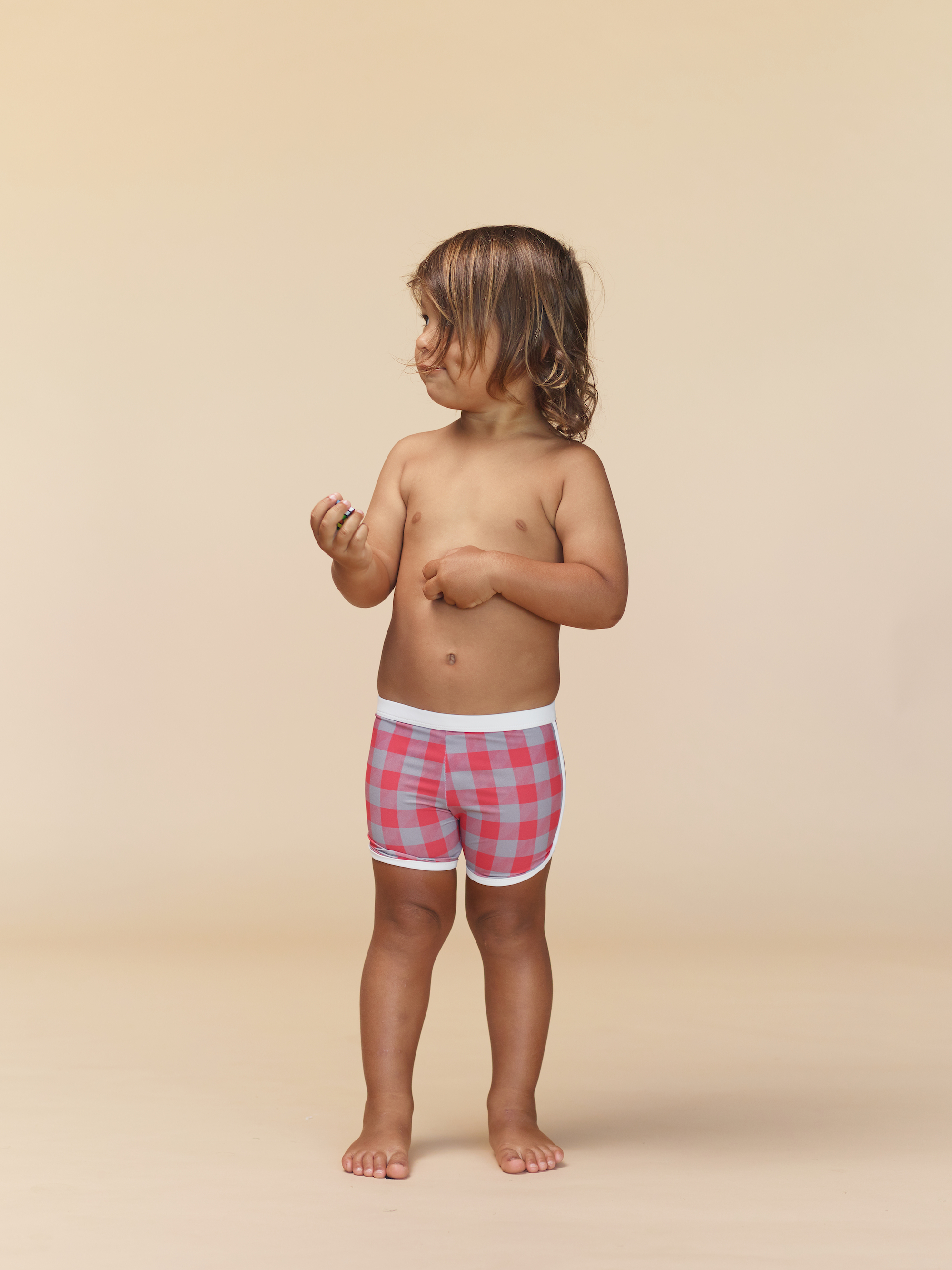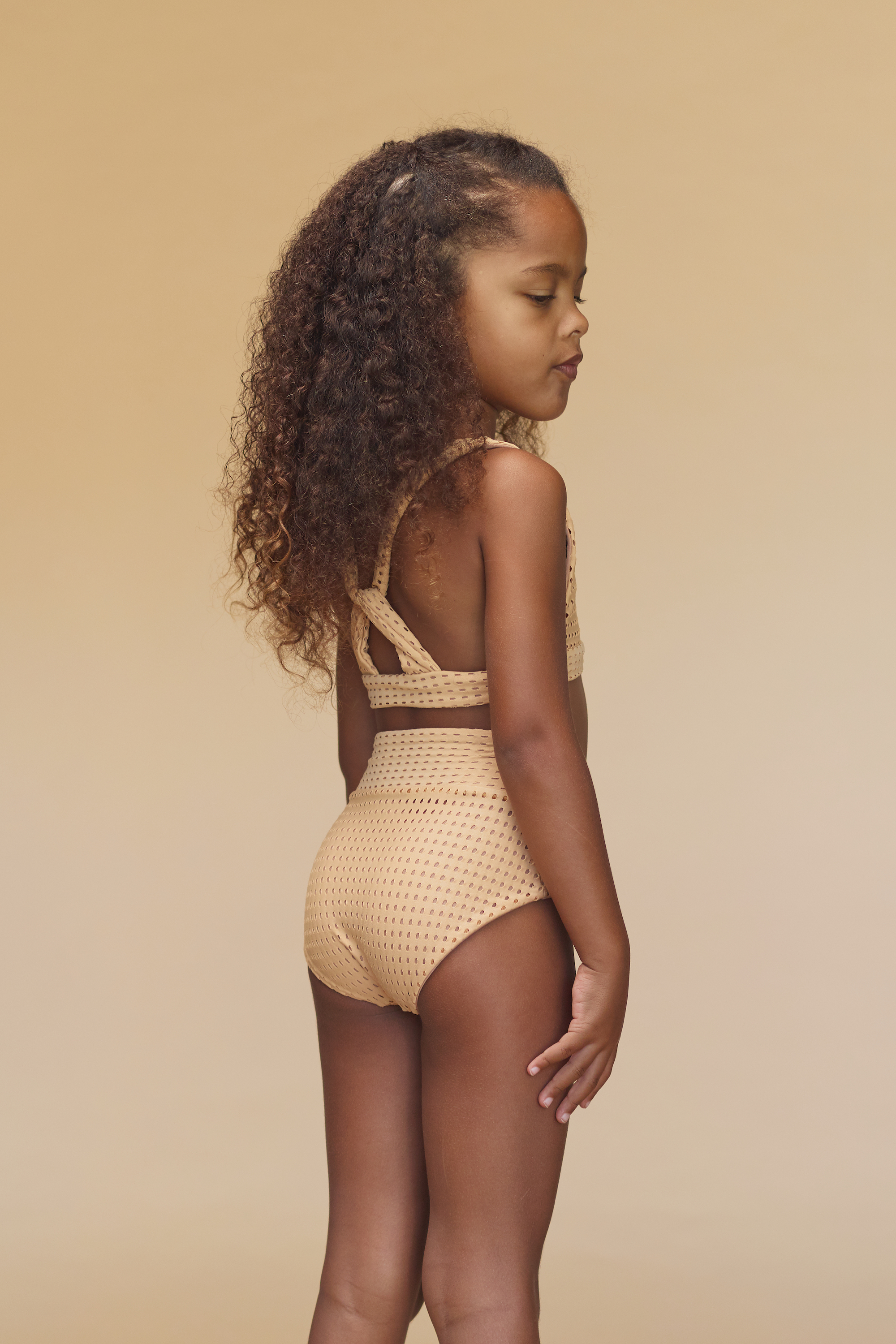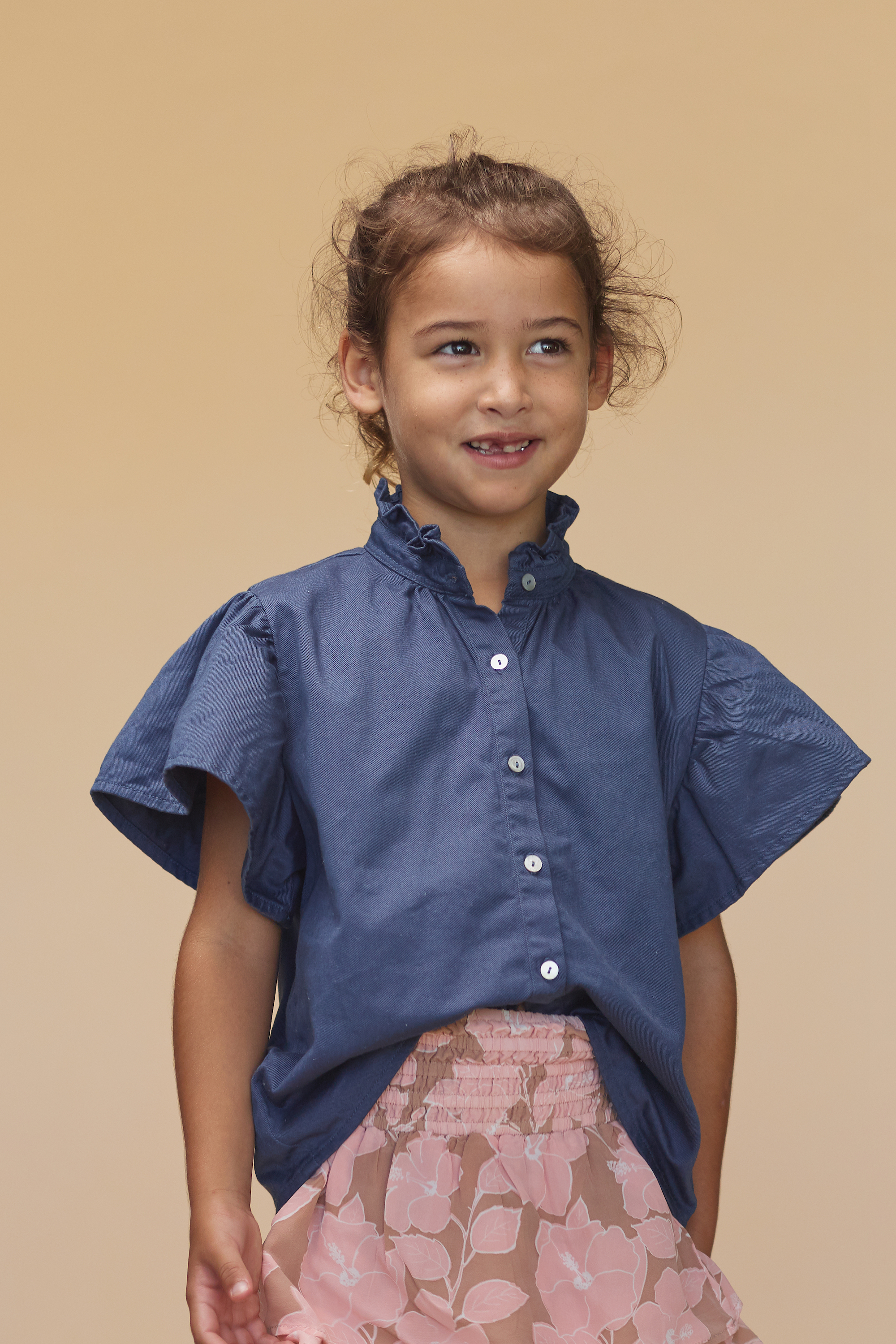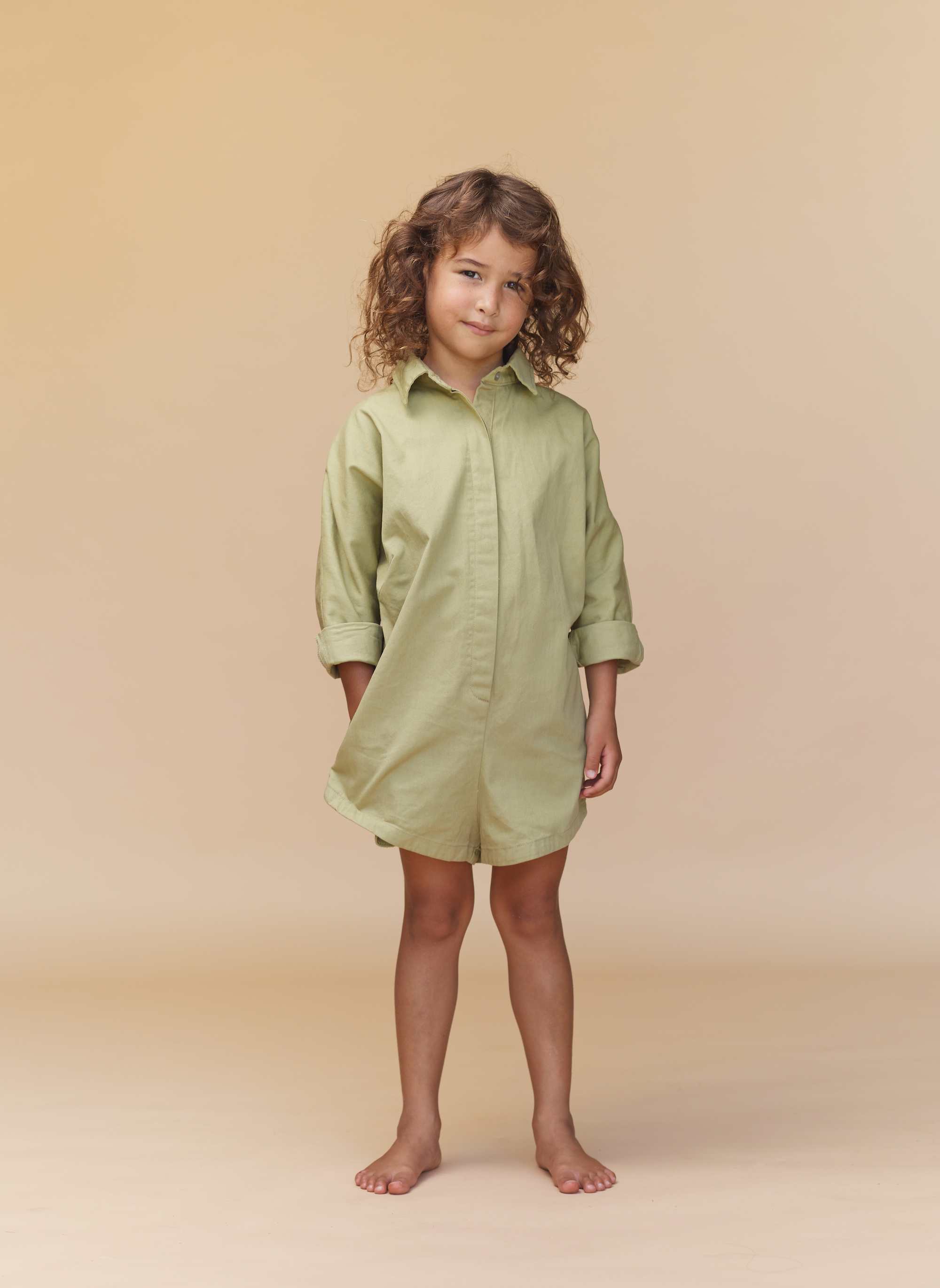 Mini had the chance for a quick rundown with Newirth, putting her on the clock for our fun series of 20 questions! We asked everything from what's on her nightstand to guilty pleasures and her favorite Acacia kids pieces.
KEEP SCROLLING FOR 20 QUESTIONS WITH ACACIA SWIMWEAR DESIGNER NAOMI NEWIRTH.
ON MY NIGHTSTAND
Currently water (nursing makes me really thirsty!) and a mimi (pacifier). I also have my laptop for when I can sneak in some work when the kids fall asleep.
IF THERE WERE MORE HOURS IN THE DAY, I WOULD
Work more, most likely. It's hard getting done what I would like to get done in one day with a newborn and toddler. I would also love more personal time, me time.
BEFORE KIDS, I NEVER THOUGHT I WOULD
Before kids I had started a little girls line, but I never thought I would make little boy clothing. Turns out I'm an official boy mom only; no girls for me.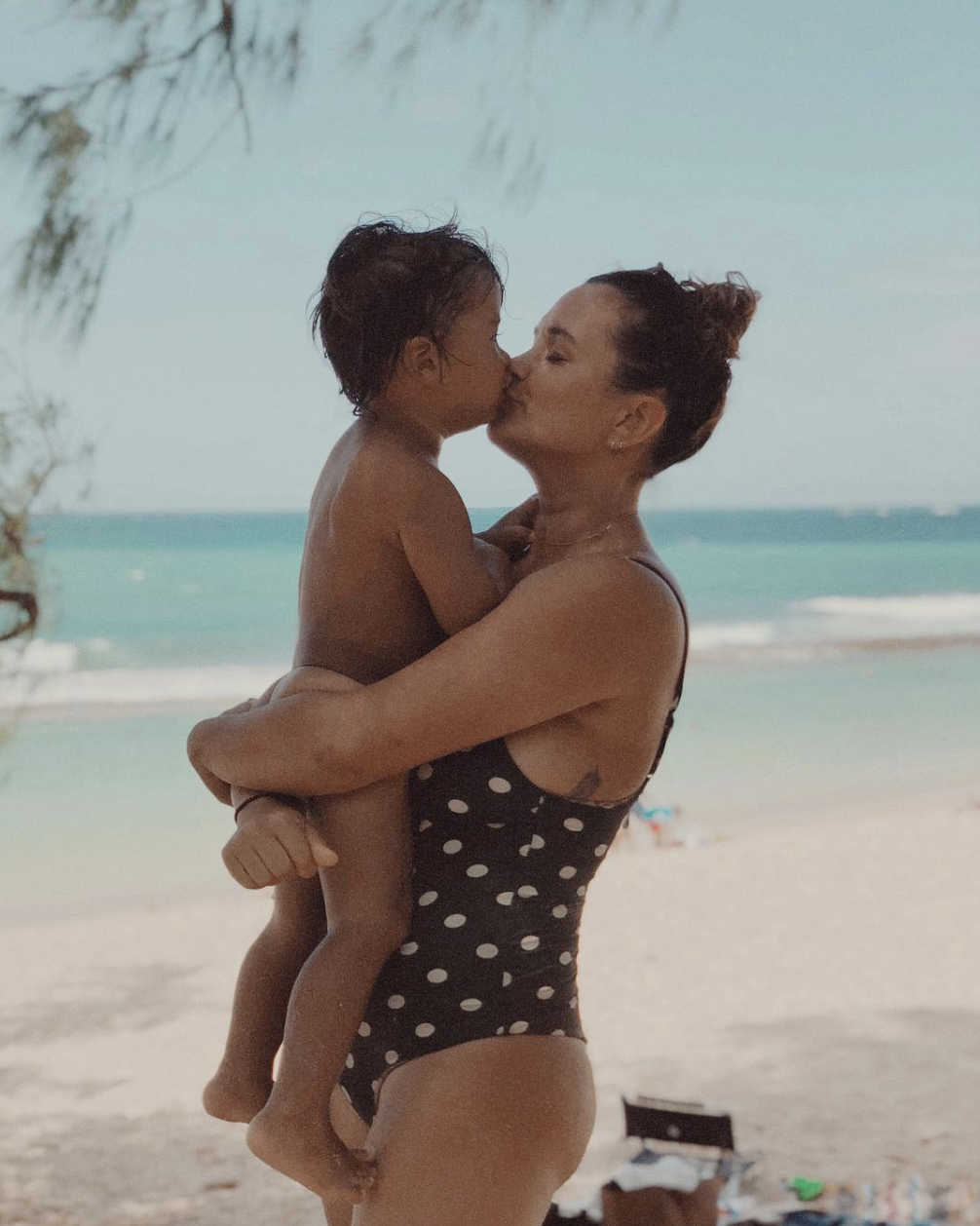 FAVORITE ACACIA KIDS SWIMSUIT
I adore the Ivy One Piece and the little Surf Trunks.
FAVORITE KIDS MOVIE
The Jungle Book.
FAVORITE PART OF DESIGNING FOR KIDS
Getting to see all these beautiful, adorable kids wearing our mini creations.
FAVORITE KIDS BOOK
My favorite from my childhood is any book by Elsa Beskow. We have them all! I also loved A Fairy Went A-Marketing. My minis' favorite books are very different than mine though, being obsessed with tractors and dinosaurs.
ALWAYS IN MY FRIDGE
Fruit! Strawberries, honeycrisps, and tropical fruit when in season.
IDEAL DATE NIGHT
Anything without kids, even if it means errands– just to be able to have a conversation without the littles screaming or needing you!
FAVORITE LOCAL SHOP
Would have to be our Acacia Flagship we just opened a few months ago. Retail is limited on island (Maui) and our store is beautiful. I've been enjoying buying accessories for the store and getting to shop while placing orders for other brands like re/done, Oliver Peoples, and Beatrice Valenzuela.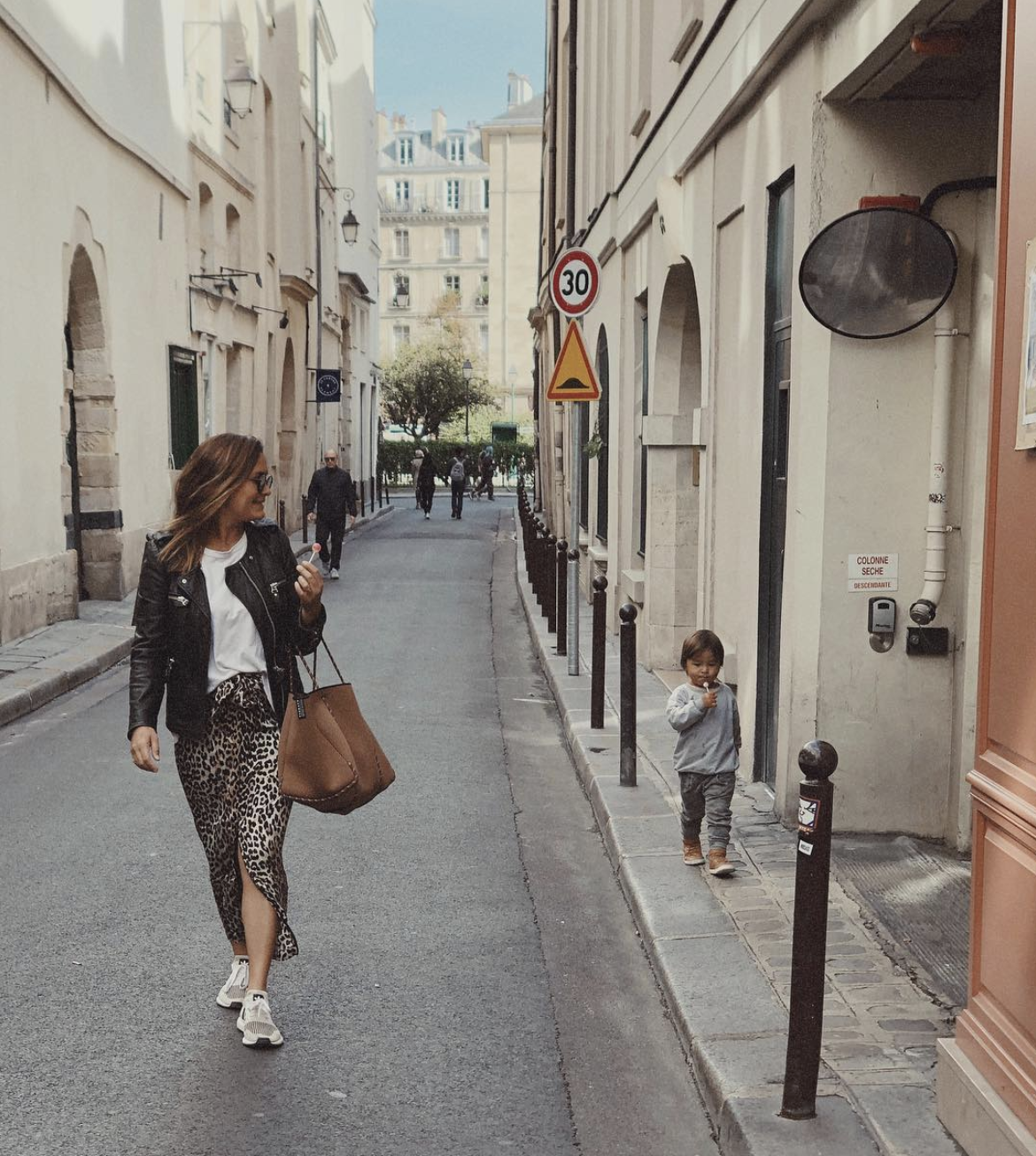 MY COFFEE ORDER
Spicy chai with honey and milk.
CAN'T STOP LISTENING TO
Children's stories.
FAVORITE LOCAL RESTAURANT
Nuka in Haiku.
PREGNANCY CRAVINGS
Anything I can keep down. Bagels with cream cheese and cucumbers with ranch. I craved crunchy salads, but couldn't stomach them until mid-pregnancy. I'm in the lucky 3% that gets Hyperemesis Gravidarum.
MY WARDROBE STAPLES
Acacia Mimi Top with a perfect classic jean.
GUILTY PLEASURE
Caffeine and brownies. Nursing has me craving major sweets.
LAST BOOK I READ
100 years ago.
FAVORITE CHILDHOOD MEMORY
I thought any egg would hatch into a baby chick, so I put eggs in my underwear drawer to keep them warm. My mom didn't have the heart to tell me they wouldn't hatch, so she snuck baby chicks in my drawer one night for me to wake up to.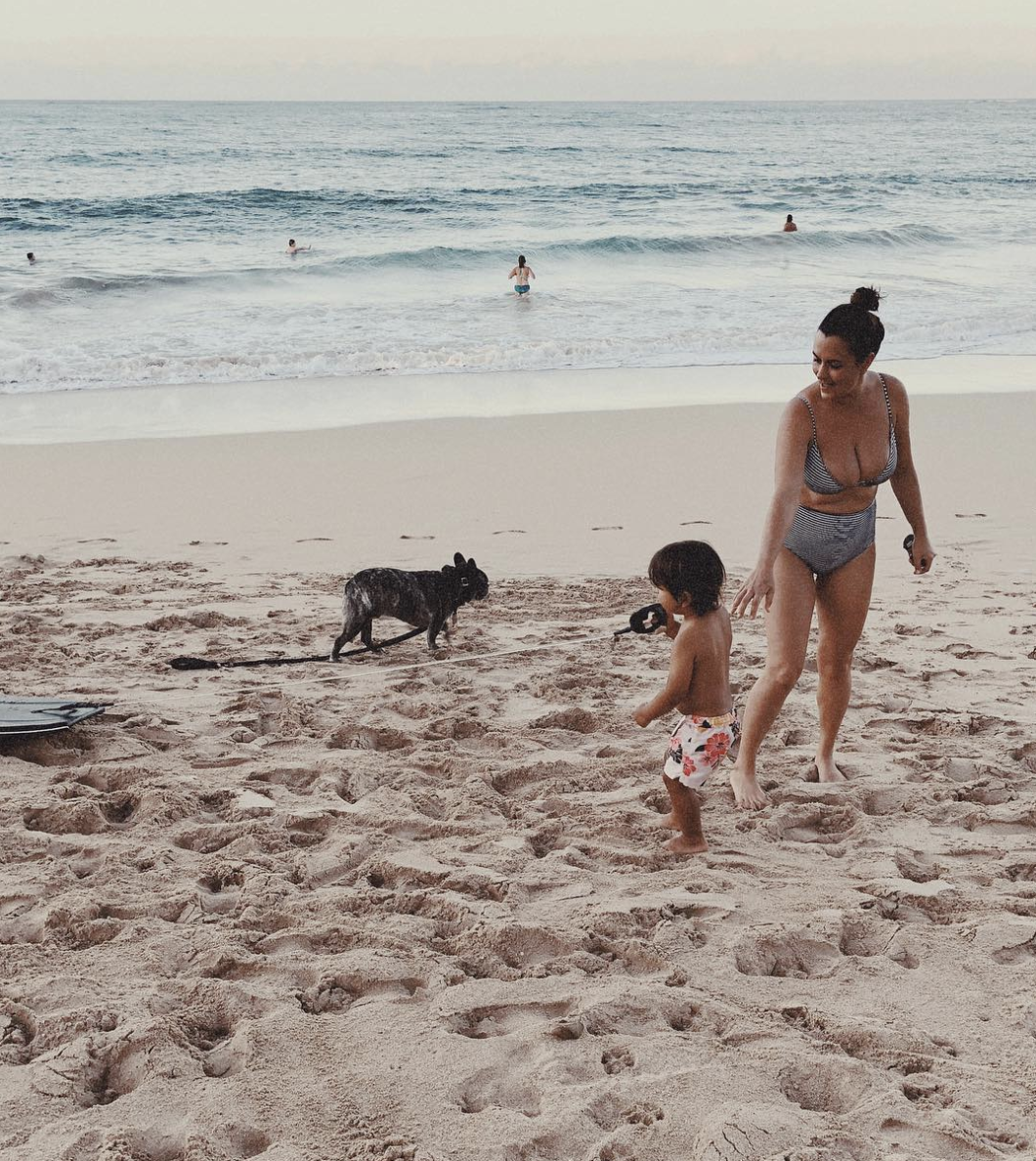 SIGNATURE SCENT
I have a bunch, but one that not many people know about is called Water Goddess.
GROWING UP I WANTED TO BE A
I used to dream of being a veterinarian and living on a farm.
---
You'll also want to read What to Pack in Your Hospital Bag for a Second Baby or these 20 Questions with Chelsea King Scrunchies Founder Emily Minion.