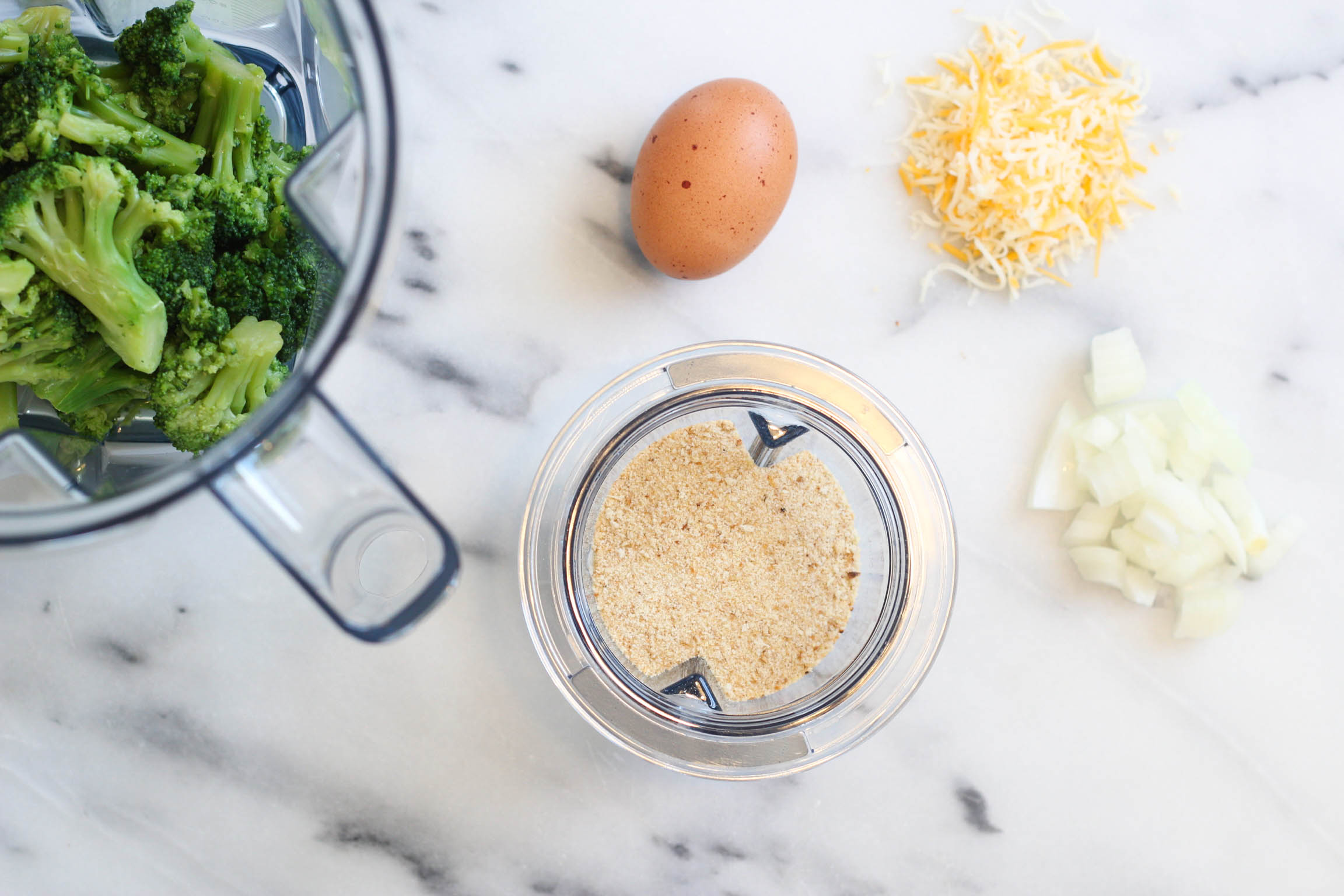 5 Baby and Toddler Recipes You Can Make in Your Blender
When you're short on time (or energy), whipping up toddler meals from scratch may not be in the cards. After all, picky toddlers are notorious for turning up their noses at the meals—even those they devoured yesterday—you place in front of them.
So what's a parent to do when you need baby food and toddler recipes that are both quick and delicious? It all comes down to one kitchen gadget you may not have thought about in all of the baby food or toddler meals you've prepared.
The blender.
It's true, you can make simple, nutritious recipes for your Minis all just by tossing ingredients into the blender. From blender muffins to baby food purees (the easiest of them all!) to hummus and even veggie tots, we promise you'll start reaching for your blender more often once you've taken a look at these recipes!
We used the A2300 Family Pack by Vitamix to put together these baby and toddler recipes, which comes complete with everything a busy family needs to make healthy meals for their littles. Accessories like Blending Cups and Bowls allow you to blend individual servings right inside the container (perfect for making individual smoothies or baby food!) and take them to go, or store them for later use.
KEEP SCROLLING FOR OUR 5 BABY FOOD RECIPES AND TODDLER MEALS YOU CAN MAKE IN YOUR BLENDER.
Sweet Pea Puree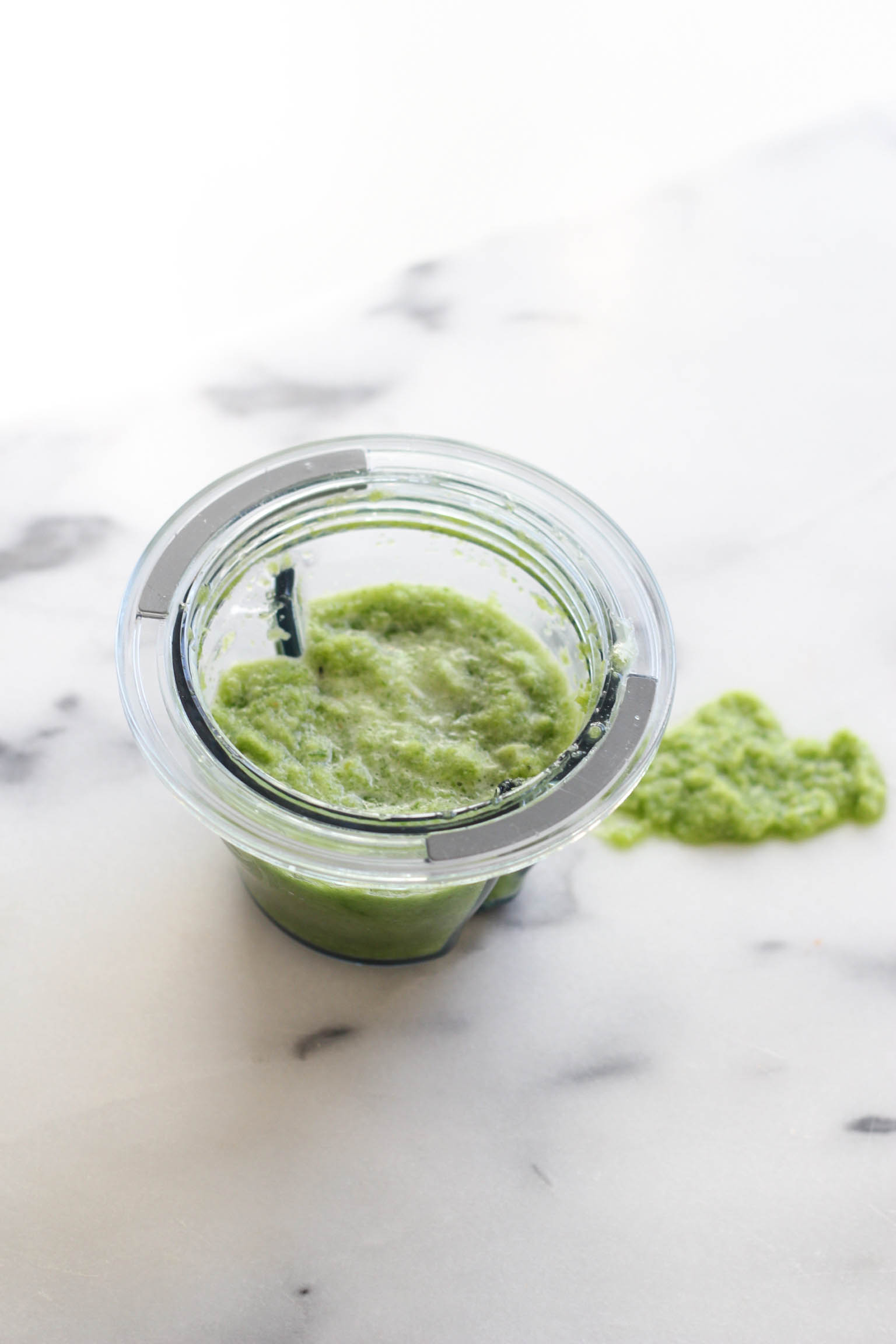 If you're beginning to introduce baby to solids and flavors, purees are the way to do it! They take virtually no time at all (steam and blend— that's it!) and you can have several servings stored away to try for weeks on end. We added sweet peas to the Vitamix blender and in less than a few minutes, we had a small batch of beautiful green baby food puree made right inside the Blender Bowl container.
1 cup sweet peas or snap peas, fresh or frozen
Water or breastmilk to thin
Add 1 cup of peas to a steamer basket, bringing water to a boil in a saucepan underneath.
After five minutes or until the peas are soft enough to mash with a fork, remove from the heat and rinse with cold water.
Add the peas to the Blender Bowl and add just enough water to thin the mixture to a consistency your baby can handle.
Blend until smooth!
Sweet Potato, Apple, and Oat Puree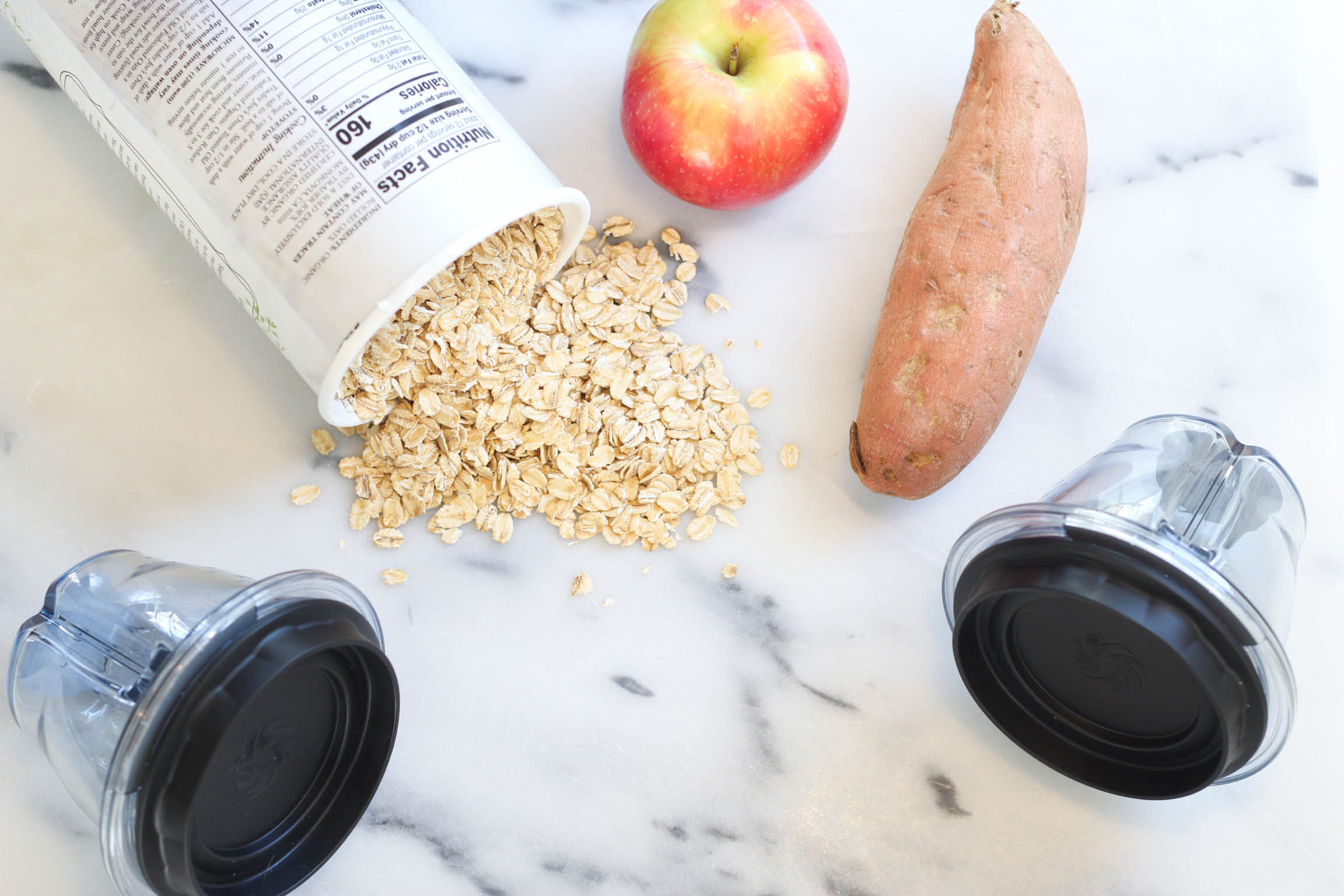 This baby food recipe is a great way to introduce a variety of flavors and textures at once. While this may take the longest of our recipes to prepare, given the chopping and steaming time, you might find this to be one of baby's favorites!
1/2 small sweet potato, peeled and steamed
1/4 cup diced apple, peeled and steamed
1 tbsp old fashioned oats
Water or breastmilk to thin

Begin by steaming both the sweet potato and apple just as we did in the recipe above. Both should be easily mashed with a fork when ready.
Add the sweet potato, apple, and oats to the Blender Bowl.
As you blend, thin the mixture to the consistency that your baby can palate.
Berry Banana Puree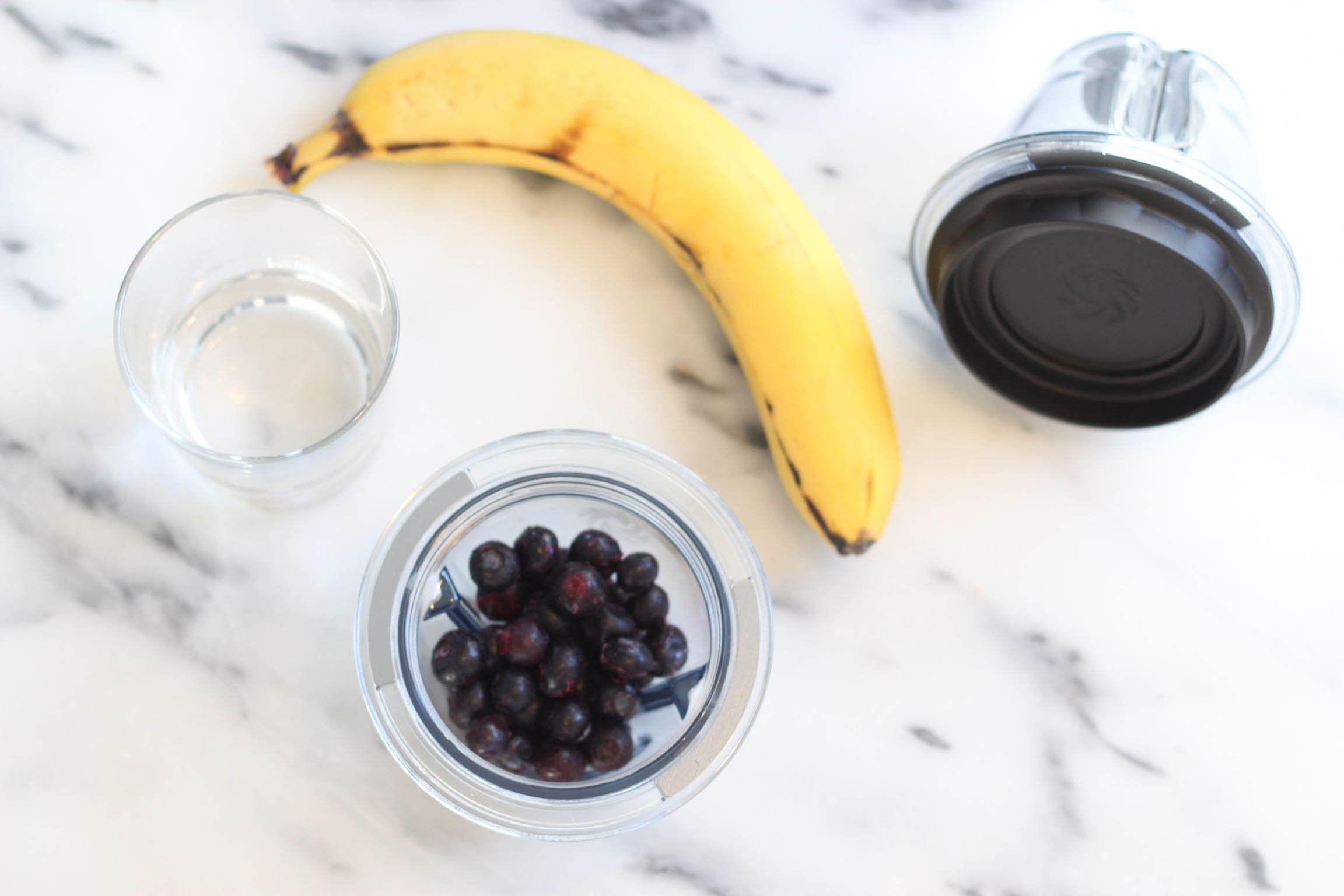 Think of any fruit combination you enjoy and then blend it up for your baby to try as some of their first foods! This berry banana puree can be made dozens of ways by incorporating different berries. To ease baby's digestion, it is recommended that all fruits and vegetables be steamed before blending.
1/2 banana, peeled
1/4 cup blueberries
Water or breastmilk to thin
Add banana and blueberries to the Blender Bowl, adding just enough water or breastmilk to thin the mixture to your baby's liking.
Blend until smooth!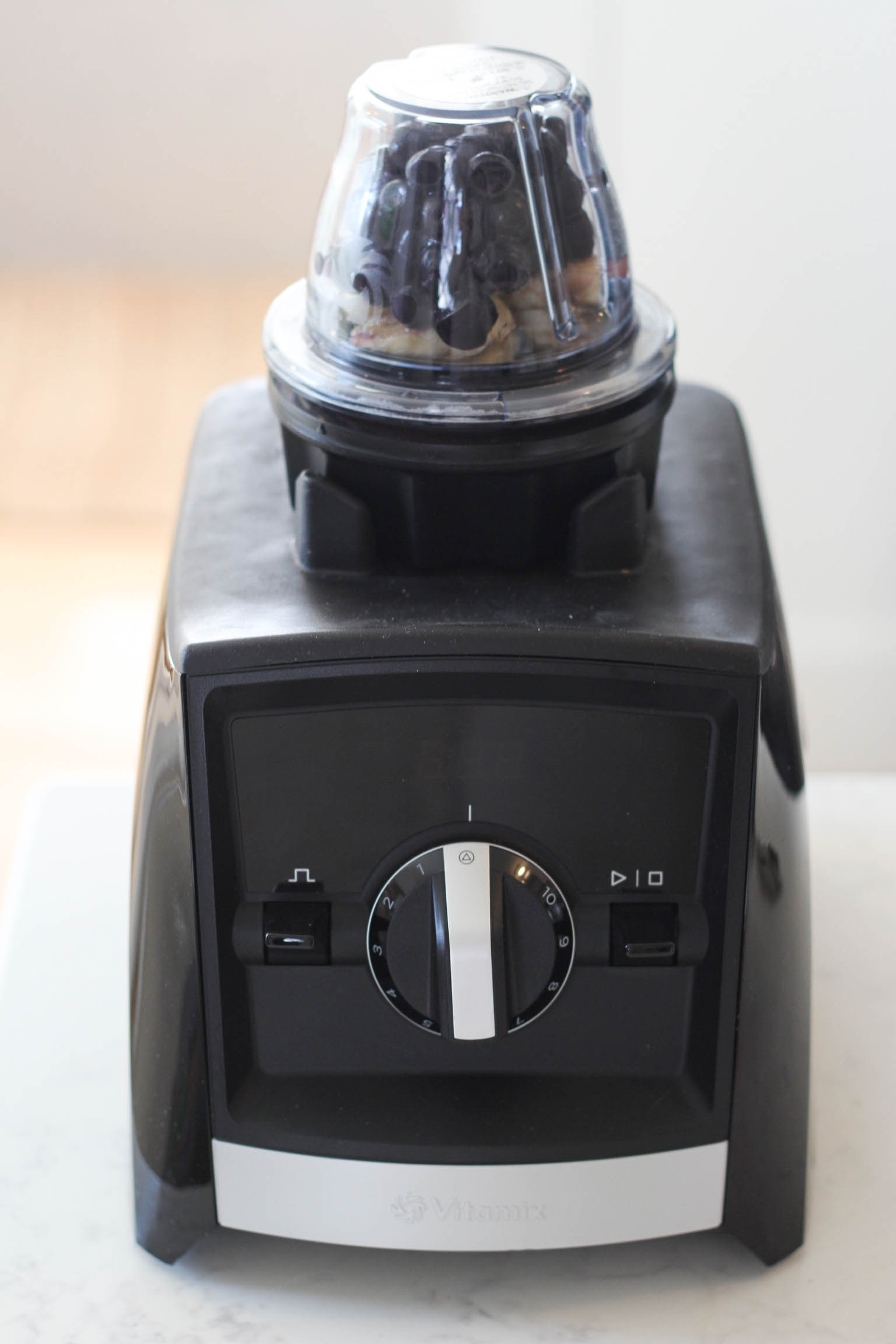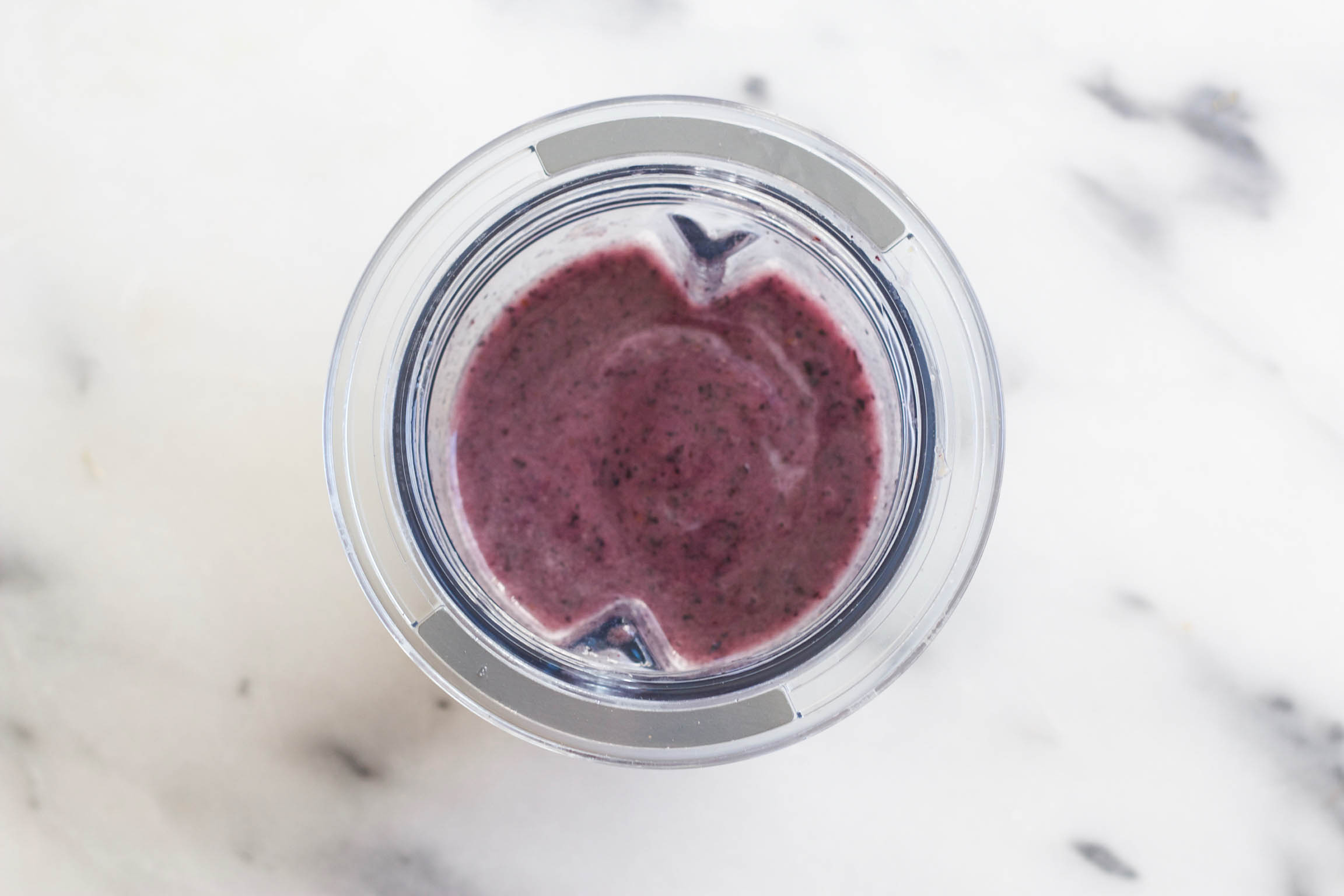 Broccoli Tots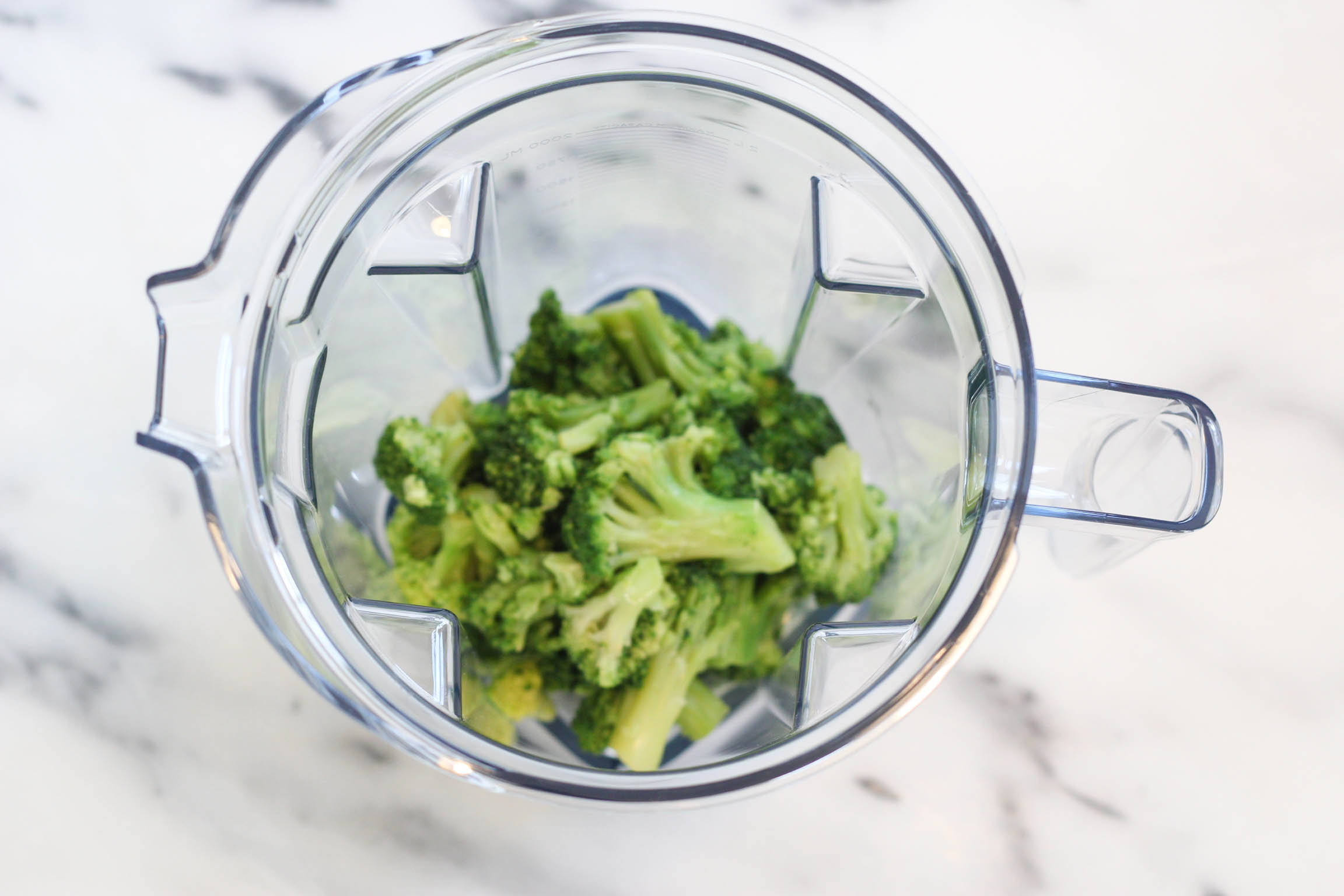 If your toddlers love tots, give this healthier version (packed with broccoli!) a try at your next meal! You likely already have many of these ingredients on hand, so this is sure to become one of your staple toddler recipes if your picky toddler gives it a thumbs up!
12 ounces uncooked or frozen broccoli
1 egg
1/4 diced onion
1/3 cup cheddar cheese
1/3 cup Panko bread crumbs
1/4 tsp salt
1/4 tsp pepper
Preheat oven to 400 degrees.
Steam broccoli for 3 to 5 minutes or until soft. Rinse with cold water to stop cooking process.
Add all ingredients to the 64 oz. Blender Container and blend until mixture is combined.
Using about 1.5 tablespoons of the broccoli mixture, form into a ball, and then flatten out each end into a tot shape.
Place tots on a lined, greased baking sheet.
Bake until brown and crispy, approx. 18 to 20 minutes, flipping halfway through.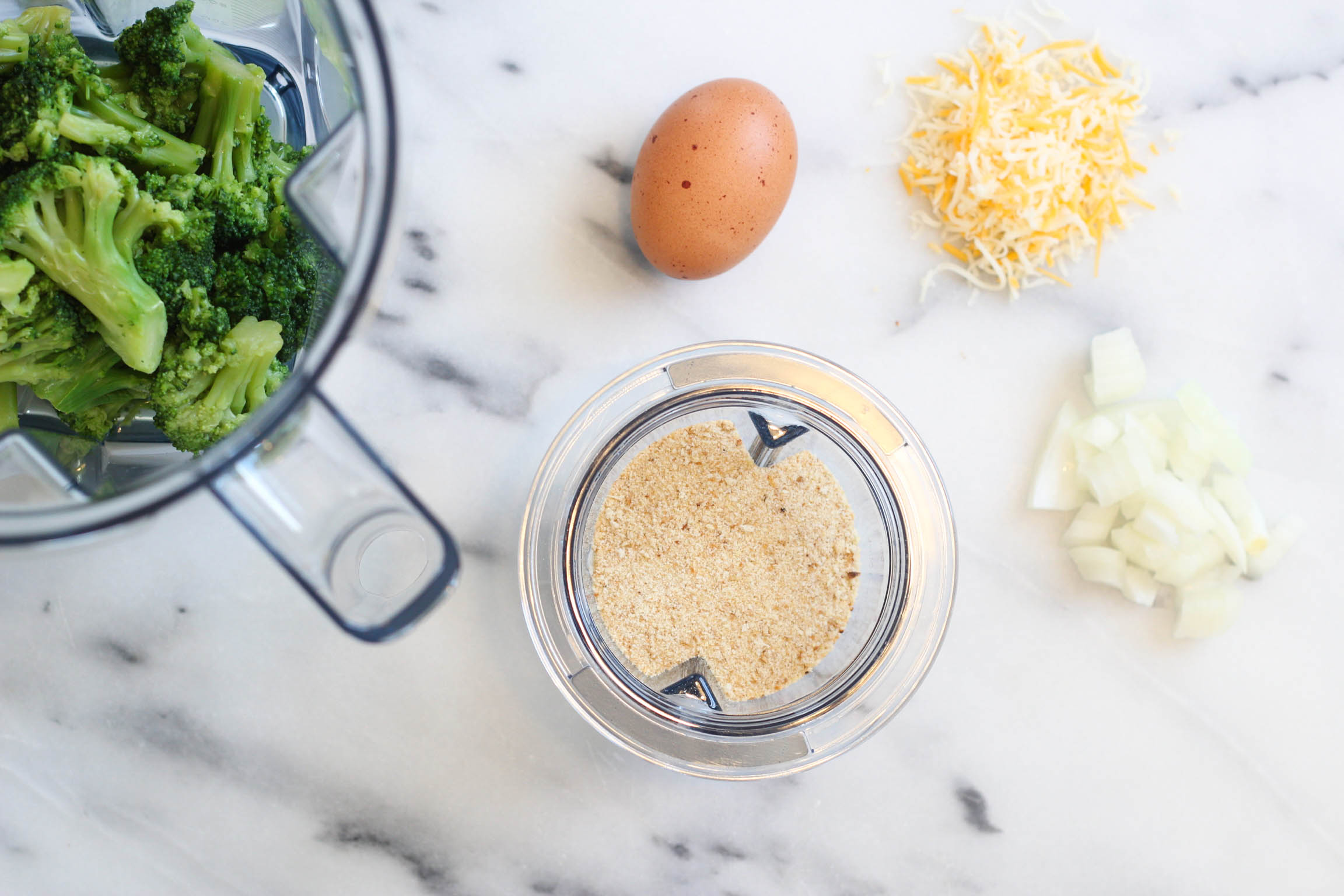 Peanut Butter Blender Muffins
No flour, no butter, sweetened with honey instead of sugar— what more could you ask for in a tasty toddler snack? These quick and easy muffins are made entirely in the blender and if you're feeling daring, you can even add a few chocolate chips into the mix!
1 cup oats
1 large ripe banana
1 egg
1/2 cup yogurt (we used dairy free yogurt, but use what you'd like!)
2 tbsps honey
1/2 tsp baking powder
1/4 tsp baking soda
1/4 tsp vanilla extract
Pinch of salt
Preheat oven to 400 degrees.
Grease a standard muffin tin or line with silicone baking cups.
Place all ingredients into the 64 oz. Blender Container until mixture is smooth and oats are broken down.
Divide the batter among the muffin cups and add toppings (chocolate chips, fruit, nuts) to your taste.
Bake for 15 minutes until muffin tops feel firm and a toothpick inserted into the middle comes out clean.
Allow to cool 10 minutes before serving.
DO YOU HAVE A FAVORITE TODDLER RECIPE? SHARE WITH US BELOW!
---
You'll also want to read our list of the Cleanest Baby Products You Can Buy or read about the Postpartum Helper Living in Your Spice Drawer.