Tour an LA Family's Perfectly Minimalist First Home
When Aisling, VP of Brand & Design at Hutch, a platform and mobile app that mixes 3D technology with online shopping to let you virtually decorate your space-approached the design of her home, she went for a more minimal look, only incorporating things she and her family truly love.
We had clear-cut ideas about how to design the house of our dreams. Since the house is not that big, we wanted it to feel calming and airy. We also wanted it to feel comfortable and not too stuffy, so it was important to work with fabrics and materials that could handle the inevitable spills and wear of life with a kid and dog, she said.
Each space in Aisling's Studio City home-which she shares with husband Andrew and eight-year old son Ryder-is more serene than the next, with natural light steaming in the windows, a soft palette of creams, whites, and neutrals hugging the place, and a bounty of texture (from knit throws to woven chairs) around every corner.
Keep scrolling to tour this LA family's perfectly minimalist first home.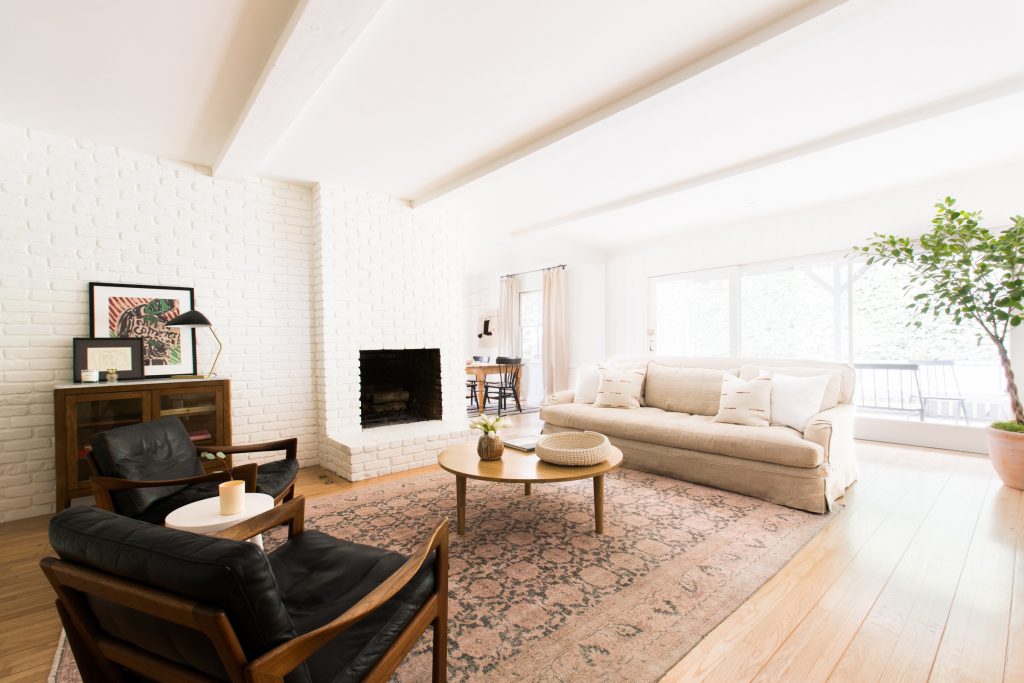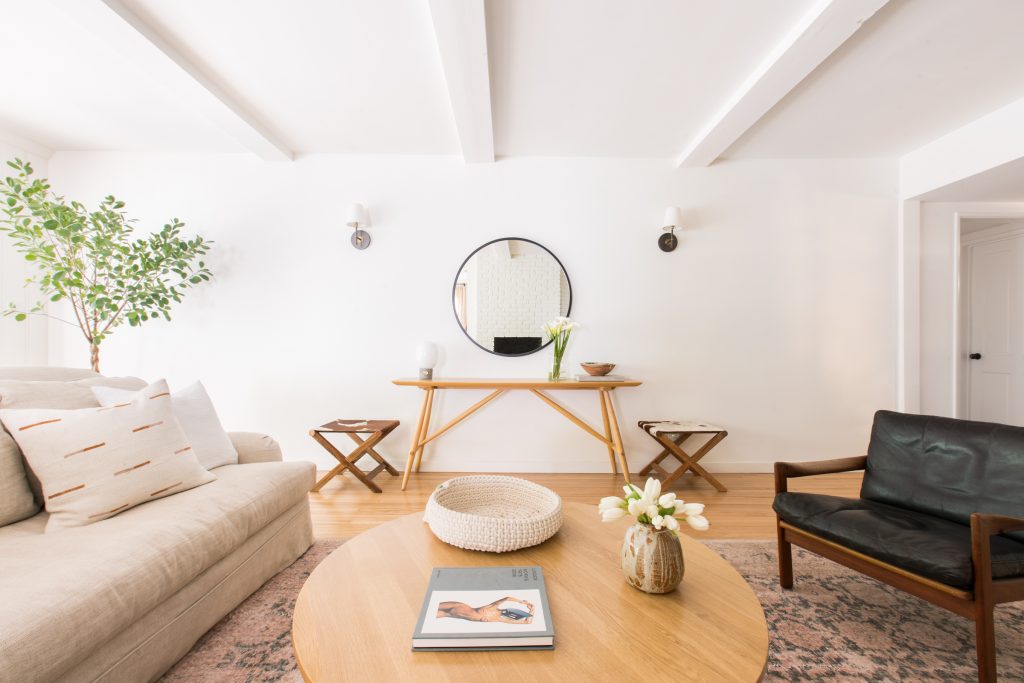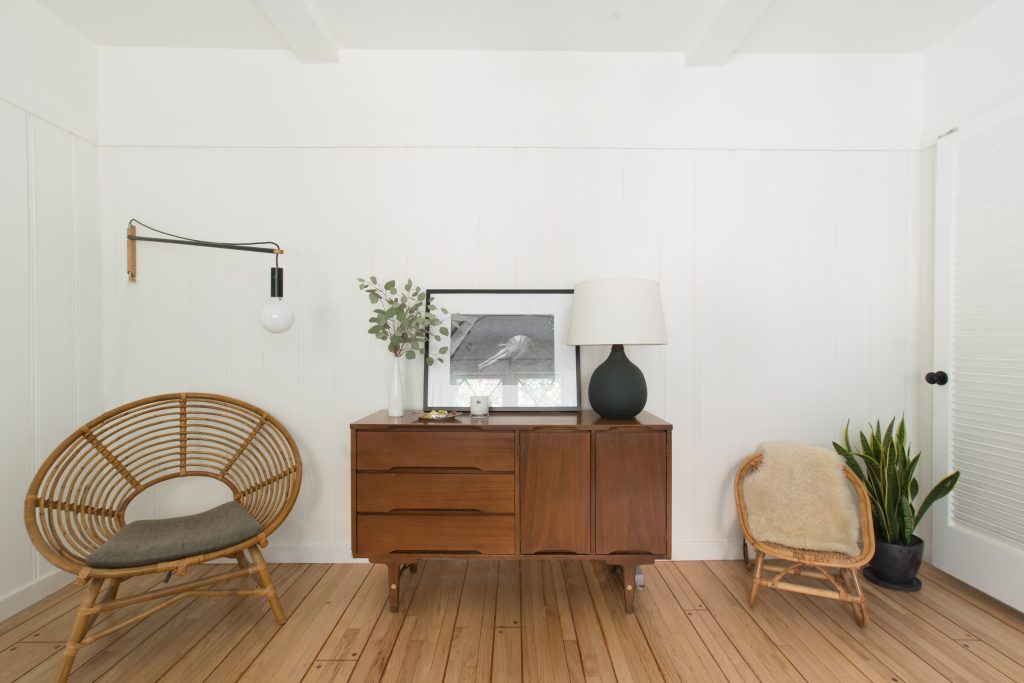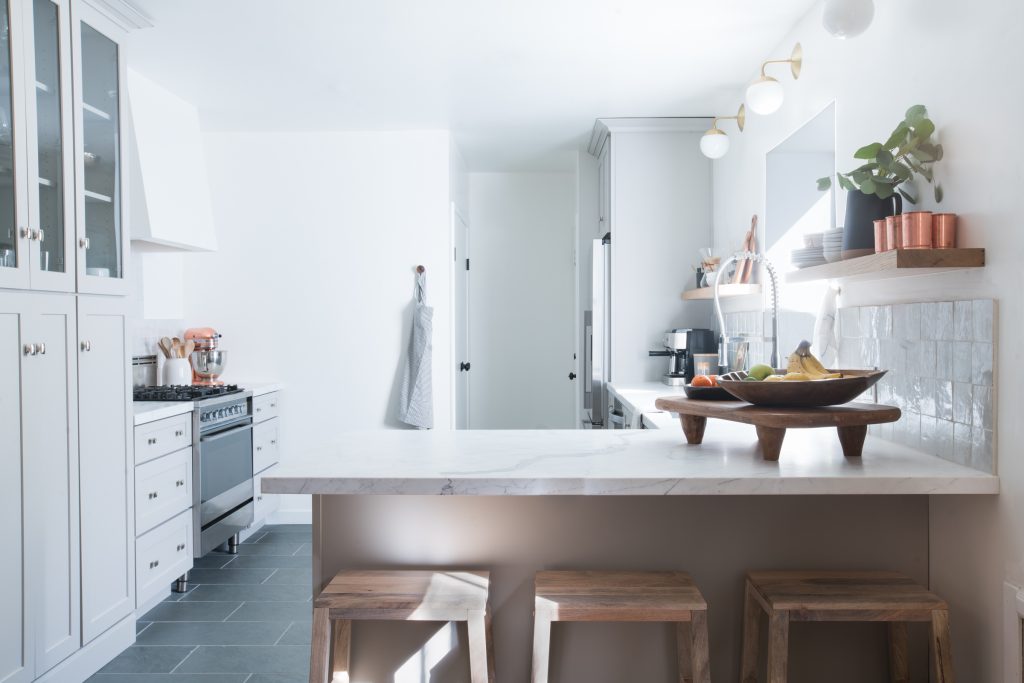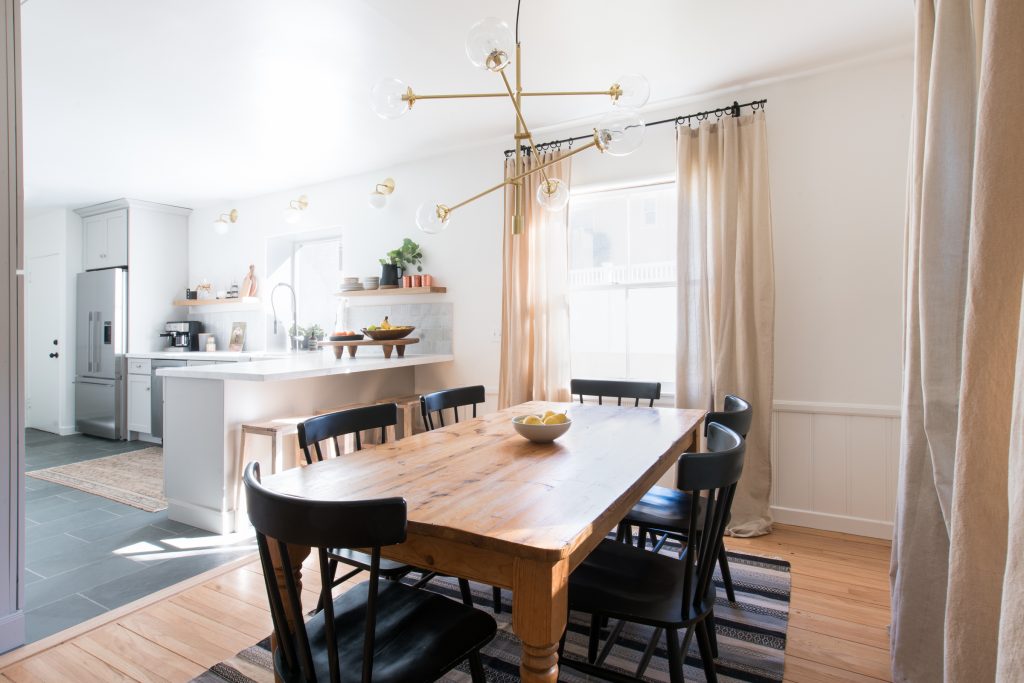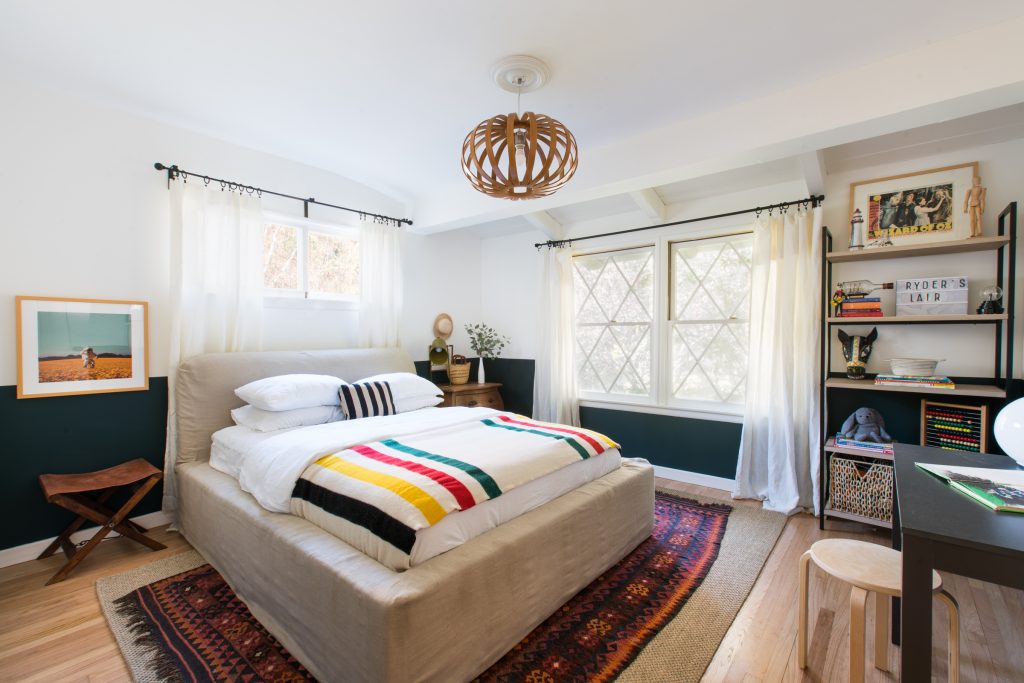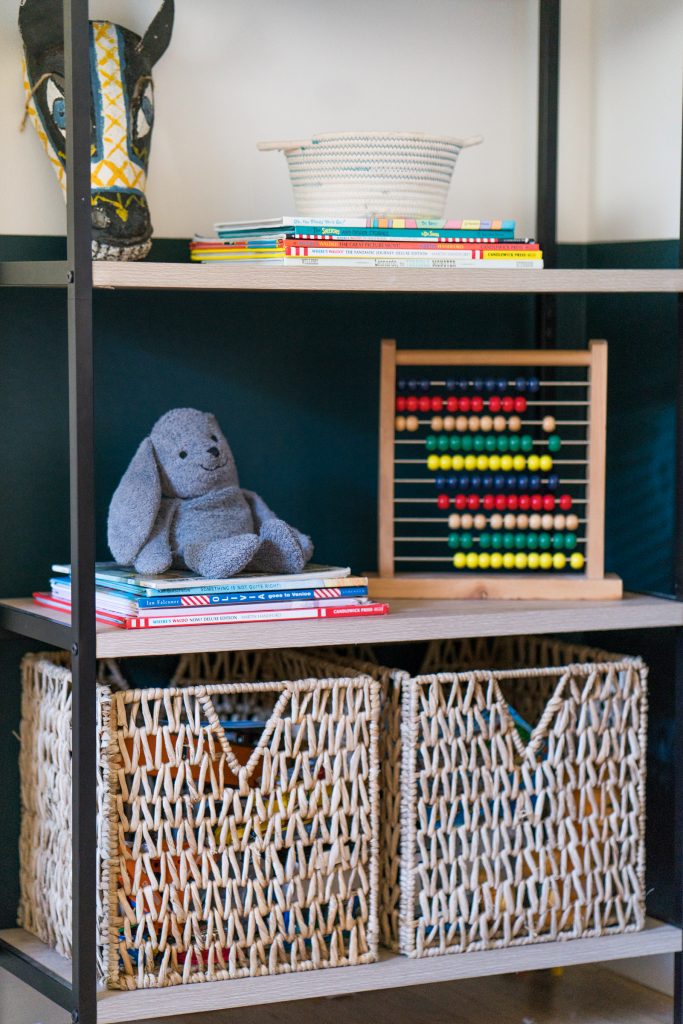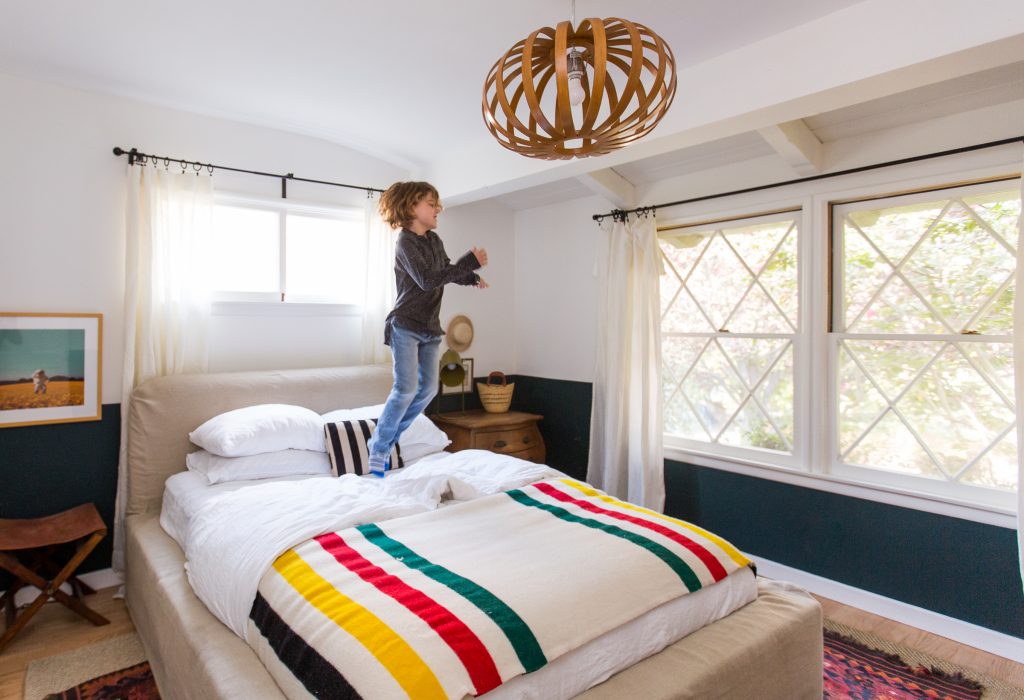 Photography: Dustin Walker for Hutch
Bedroom
The Land of Nod Little Sur Nightstand | Ripple Ceramic Table Lamps | Hunt & Noyer Solomon Bench | Mid-Century Heathered Basketweave Rug
Living Room