20 Questions with Evening Star Baby Founder Weston Townsend
Shortly after the birth of her first child, daughter Vesper (whose name loosely means "Evening Star" in Latin), Weston Townsend received a package of beautiful baby clothes from Europe, crafted with the most exquisite details from wood buttons to luxurious fabrics.
And while the new mom was eager to dress her Mini in the stunning ensembles, she found herself reaching past them on numerous occasions, instead opting for easy, plain white onesies that didn't come with care instructions as high maintenance as her wedding dress.
It was then that the former beauty buyer set out on a two-year journey to create a clothing line that she wished existed when Vesper was born— a collection filled with pieces that bring joy without sacrificing practicality.
The now mom of two's first foray into fashion is perfectly named, Evening Star Baby, and includes wearable, sustainable but reasonably-priced, high quality but not high maintenance pieces for your Mini's wardrobe, including adorable items like wrap tops, rompers, playsuits, and leggings.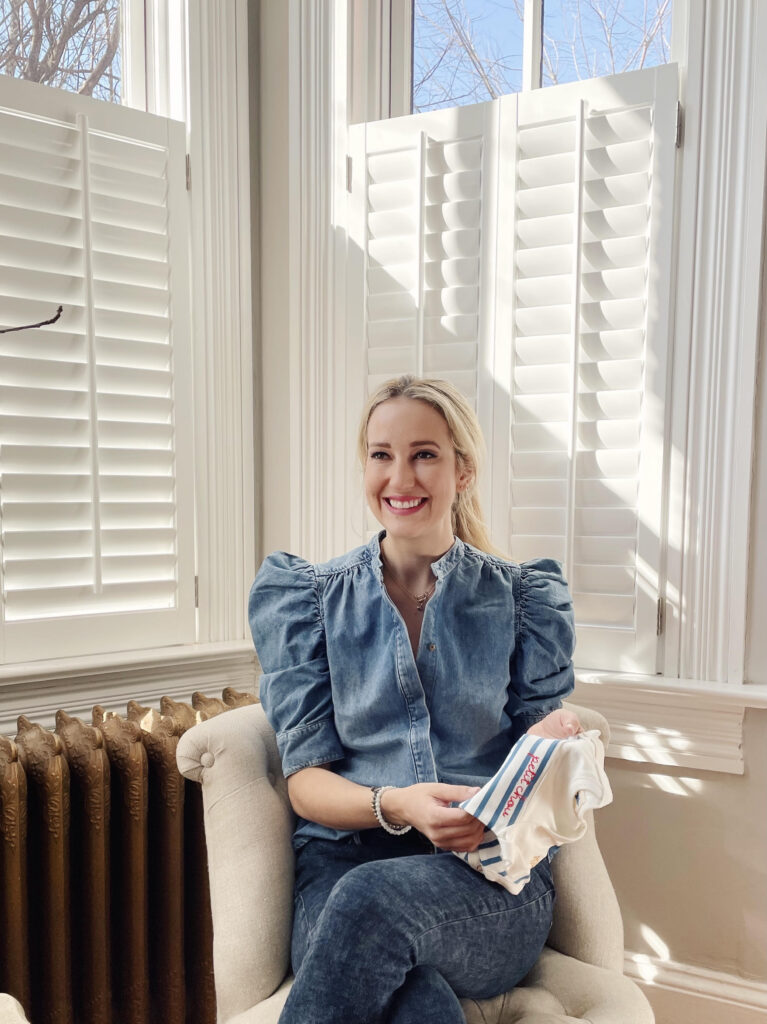 We put the DC-based founder on the clock with twenty questions, ranging from her favorite kids book (we love this one too!) to the shows she's currently watching (who doesn't need TV series recommendations these days?).
KEEP SCROLLING FOR 20 QUESTIONS WITH EVENING STAR BABY FOUNDER WESTON TOWNSEND.
CHILDREN'S NAMES AND AGES
Vesper, 4 and Iris, 2
IF THERE WERE MORE HOURS IN THE DAY, I WOULD
Finally have enough time to clean up all the small pieces scattered around our house.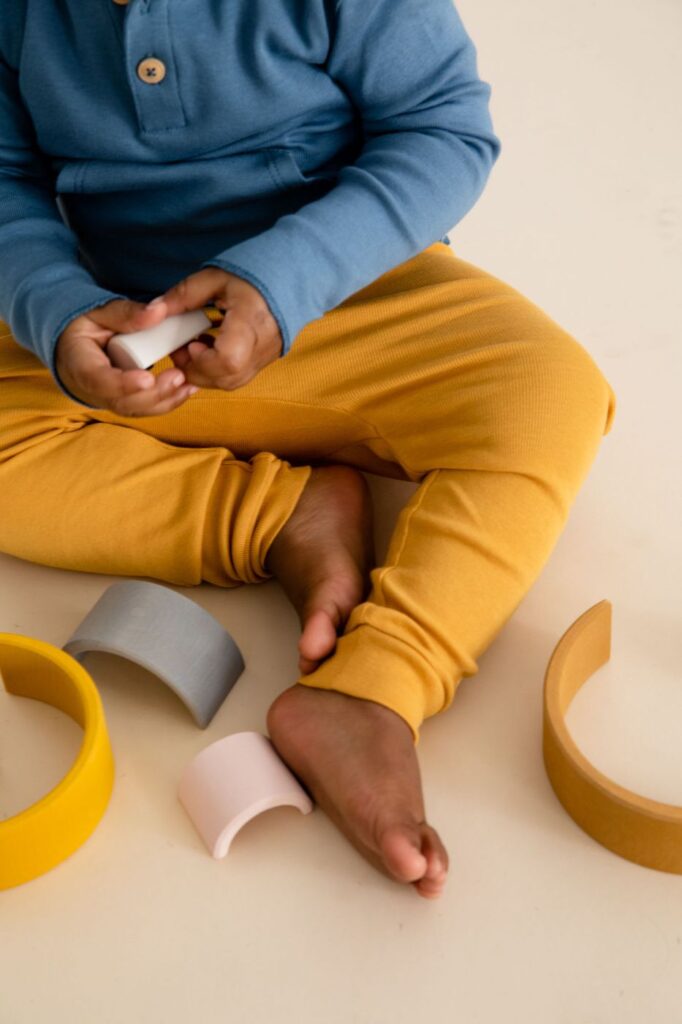 BEFORE KIDS, I NEVER THOUGHT I WOULD
Be the mom that ALWAYS has snacks on her.
FAVORITE KIDS MOVIE
Ratatouille. Because it is the closest I will get to Paris for a while (sigh).
ON MY NIGHTSTAND
The first picture ever taken of me and my husband, and True Botanicals Stress Relief Oil.
FAVORITE KIDS BOOK
Ada Twist, Scientist.
ALWAYS IN MY FRIDGE
Oat milk, Spindrift, Levain Bakery frozen cookies (soo good!).
IDEAL DATE NIGHT
Cocktails, dinner, and in bed by 10:30.
FAVORITE LOCAL SHOP
Three Littles.
TYPICAL COFFEE ORDER
Iced latte with oat milk at Peregrine.
CAN'T STOP LISTENING TO
Sol Rising, the perfect chill out music.
FAVORITE LOCAL RESTAURANT
Little Pearl.
PREGNANCY CRAVINGS
Tuna sandwiches for breakfast (weird, I know).
LAST BOOK I READ
The Prophets by Robert Jones, Jr.
MY WARDROBE STAPLES
Striped top, jeans, Freda Salvador shoes, Marla Aaron necklace, B.Birdwatcher stone bracelets.
GUILTY PLEASURE
Lots of bread and cheese, spicy margaritas.
FAVORITE CHILDHOOD MEMORY
Sailing to Bermuda from Virginia with my family on a 30-foot boat when I was 9, although I was terrified at the time!
SIGNATURE SCENT
Chanel Coco Mademoiselle.
GROWING UP, I WANTED TO BE A
Marine Biologist.
APP I USE MOST
Notes, Instagram, and Shopify.
SHOWS I'M WATCHING RIGHT NOW
Occupied, Lupin and Borgen— my husband and I have exhausted all our go-to Netflix shows and have now expanded into European thrillers. Thanks, pandemic!
---
You'll also want to read our 20 Questions with Tiny Tags Founder Melissa Clayton or browse these 50 Bridgerton Baby Names About to Be Big.