Tour Wellness Guru Sophie Jaffe's Ultimate Bohemian Nursery
Wellness guru Sophie Jaffe has clean living down to a science. She's a raw food chef, yogi, and the brain behind organic, gluten-free superfood brand Philosophie. But that's not all! This LA-based free spirit is also a mother of three and when it came to designing the nursery for her latest addition—daughter Noa—Jaffe needed to transform the playroom for her two boys into a little girl's dream space, turning to virtual decorating platform Hutch to help bring her vision to life.
"Because it's our first girl, [there are] definitely feminine vibes without being over girly. We wanted to incorporate living elements into the space, like plants, crystals, and flowers," Jaffe explained. "This was important because it allows the energy in the room to be more alive."
It was these elements that the new mother of three felt brought a lighter, more welcoming vibe to the space.
"Bringing in natural elements like crystals help clear any negative or stagnant energy. I specifically incorporated rose quartz, which is really good for love and femininity, and it's sitting right by the glider so when I'm breastfeeding, it will constant remind me of those qualities. The handmade macrame makes the space feel more personal and was the perfect soft element to hang by the crib."
Keep scrolling to Tour Wellness Guru Sophie Jaffe's Ultimate Boho Nursery.
When presented with the challenge of transforming the room into a completely different space, Jaffe explained, "the easiest part was using Hutch, helping it all come together and having my internal vision become an external reality."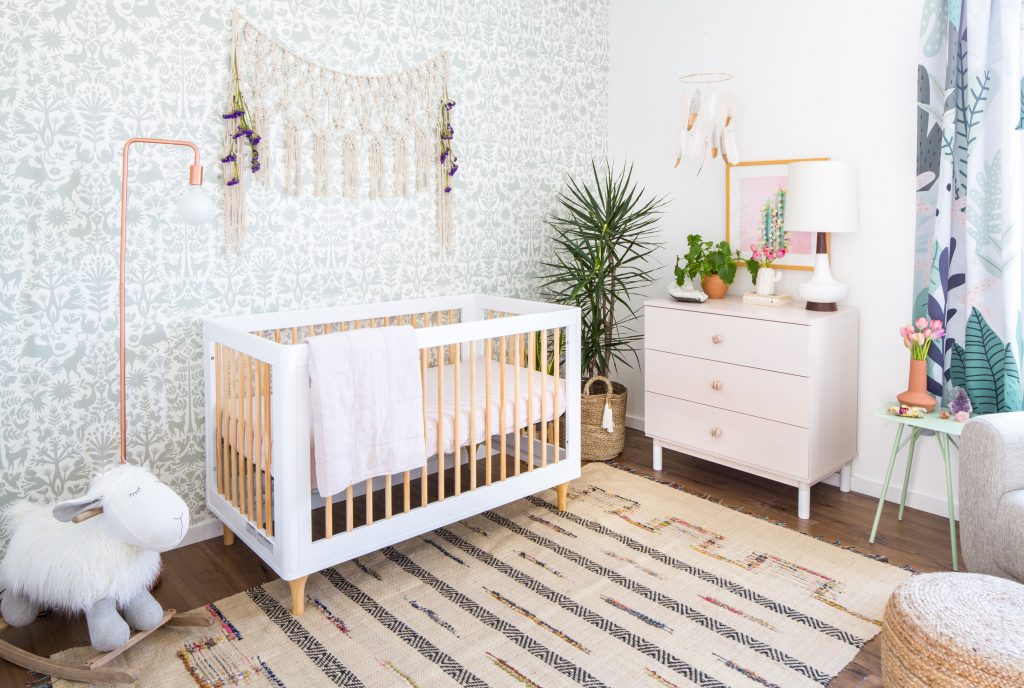 Jaffe's favorite items include the "Babyletto glider, Society6 curtains and of course, the crib. It feels kind of earthy and natural while also being chic. I also just love the simplicity of it all and how everything came together and just feels perfect."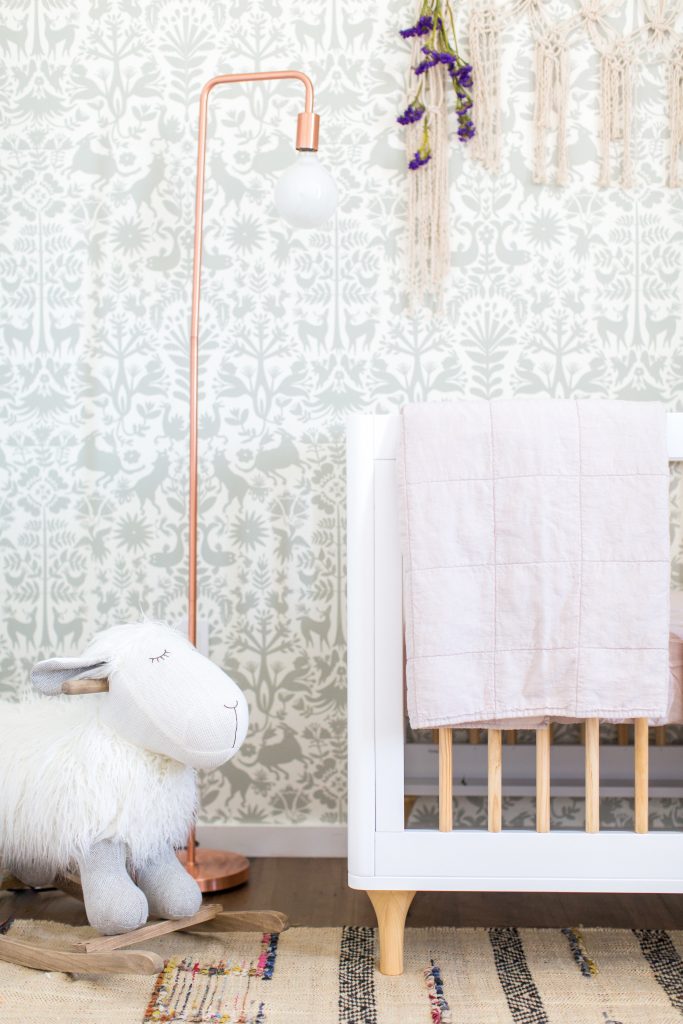 Lolly 3-in-1 Convertible Crib with Toddler Bed Conversion Kit | Gelato 3-Drawer Changer Dresser with Removable Changing Tray | Tuba Extra Wide Swivel Glider | Braided Jute Pouf | BEACON (Article Floor Lamp) | Into The Jungle Window Curtains | Marshmallow Cactus | Linen Crib Sheet | Baby Quilt | Naomi Macrame | Otomi Taupe Tiles
Photography: Marisa Vitale for Hutch
---
You'll also want to come along as Jenni Kayne President Julia Hunter Shows Us Around Her Neutral Nursery or shop Khloe Kardashian's Nursery (and $39 Mobile!).