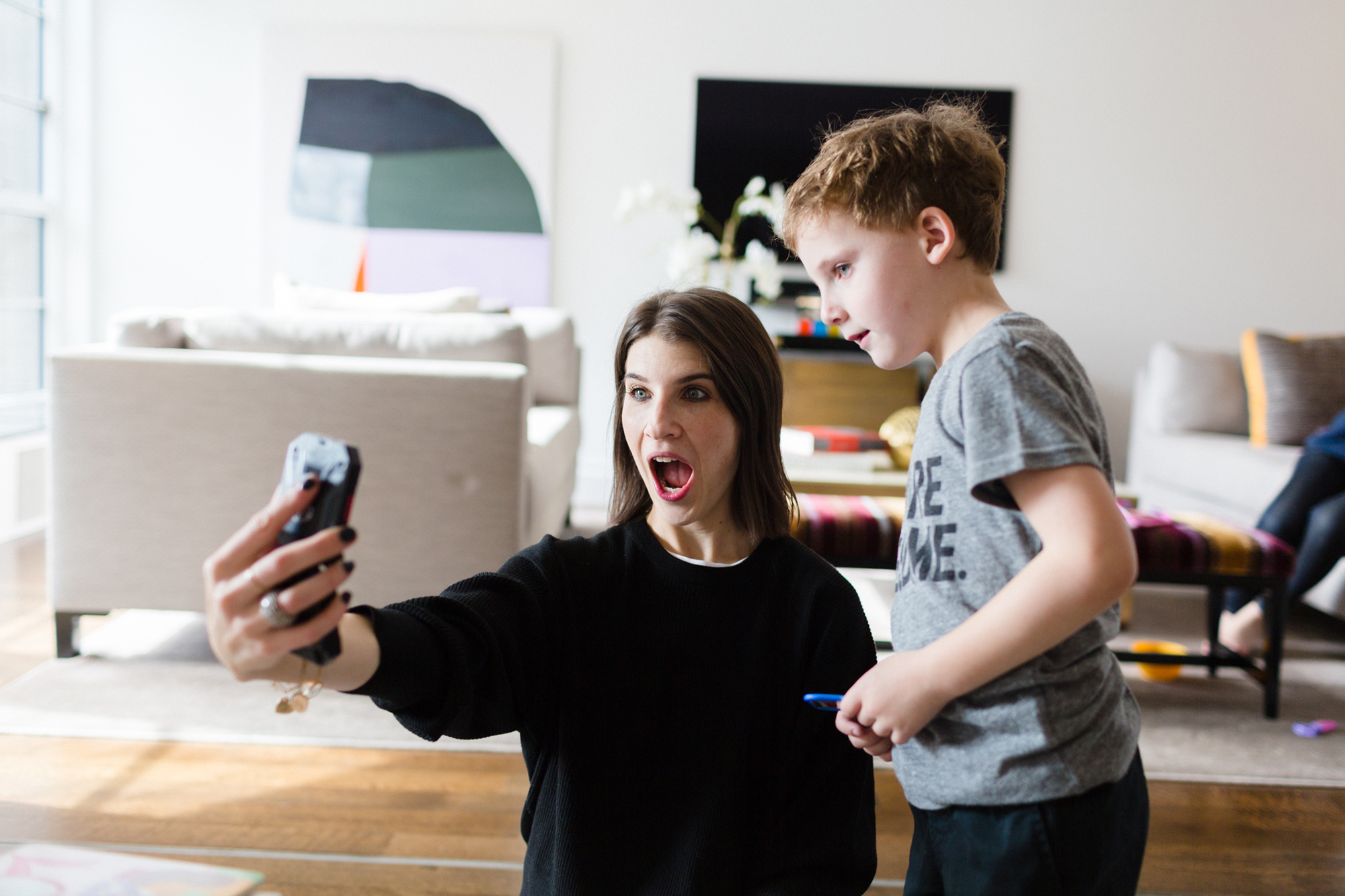 What Age Should You Buy Your Kids A Smartphone?
It's a question that comes up in nearly every family these days- What is the right age to buy your kid a smartphone? While there is no one answer that fits all, we turned to expert Scott Steinberg, bestselling author of Parenting High-Tech Kids: The Ultimate Internet, Web, and Online Safety Guide, for tips on approaching this tricky topic.
"The decision to invest in such devices is largely a function of family need, children's maturity level, how well-equipped you feel your children are to make good decisions, and the safety tools that you've put in place to catch them if they should stumble," says Steinberg.
Nowadays, most parents introduce their kids to the internet by the time they're 5. They practice Internet Safety for Kids from a young age to make sure they stay safe while playing games and watching videos and it's very easy to monitor and restrict their activity. However, it's not as easy to monitor their activity on mobile phones which is why many parents only first introduce a cell phone to kids around age 13. Some households lean a little younger, but you'll find it a fairly reasonable starting point if you're looking for an opening guideline. When you really should introduce a mobile device to kids' lives is when there's a meaningful, pressing need to do so.
For example, when your child starts after-school activities and will be outside of easy reach and you absolutely, positively need to keep in contact with them. With that said, below are a few key pieces of advice to keep in mind as you weigh the decision.
KEEP IT SIMPLE
Consider buying a cell phone that dials only your contact number if and when kids need to come home. Prepaid cell phones can also let you limit call times and features, restrict Internet usage, prevent access to unwanted features, and monitor overall usage, and usage patterns. Cellphone security is a huge must for your children, so it is best to stress to them the importance of it and see if you can install specific security features to help keep them safe. There are interesting cell phone statistics about security that you may want to look into to see how to go about this.
OPT OUT
If you're concerned about unexpectedly large bills, or kids' Internet activity, opt out of texting or endless data plans and choose a basic feature phone that forgoes bells and whistles such as downloadable apps, unlimited web browsing and GPS tracking to limit children's online interactions.
KEEP WATCH
Consider restricting cell phone usage to only taking place in your presence until kids are mature enough to handle calls, texting and online interactions on their own. This way, you will be able to monitor just what and where they are directing their attention on the internet. You will be able to see whether they are using somewhere like VPNCompass to visit blocked sites, and if they are, you will be able to stop them from doing this… until they get older of course.
MONITOR USAGE
Be certain to monitor cell phone activity and usage, and review your bill regularly for suspicious calls, activity or communications made when mobile handsets are supposed to have been shut down, for instance, 3 AM on a Tuesday night.
The decision on when and how to introduce a smartphone to a child isn't an easy or straightforward one. However, by reminding yourself of the top cybersecurity facts and following a few simple guidelines, it becomes far easier to navigate- and far easier to help keep your kids safe online.
---
For more from award-winning professional speaker Scott Steinberg, bestselling author of Parenting High-Tech Kids: The Ultimate Internet, Web, and Online Safety Guide, Millennial Marketing: Bridging the Generation Gap and Make Change Work for You: 10 Ways to Future-Proof Yourself, Fearlessly Innovate, and Succeed Despite Uncertainty, visit AKeynoteSpeaker.com.
Now read How Much Screen Time Kids Should Actually Have or shop the Best Natural Deodorants That Actually Work.
Opening Image: Bridget Badore for Mini Magazine