Enter the Ultimate Summer Travel Giveaway!
Summer is the season of vacations to destinations near and far and let's face it, even traveling with one child takes a lot of preparation and gear to make it through! We've teamed up with a few of our favorite brands on this Ultimate Summer Travel Giveaway to give one lucky winner the chance to snag the best products for a season full of fun, easy family memories on the go!
Here's what you could win— We're talking almost $1000 worth of travel essentials!
KEEP SCROLLING TO SEE WHAT'S IN THE ULTIMATE SUMMER TRAVEL GIVEAWAY PACKAGE.
Doddle & Co
$100 shop credit
Doddle & Co. makes better products for babies. Started by two moms (with 5 kids between them), Doddle & Co. takes an innovative approach to all the things we've relied on as parents for generations. Their award-winning Pop pacifier—ideal for parents on-the-go—has a nipple that pops into its protective bubble so it doesn't require a case or a million trips to the sink during the day. Company co-founder, Janna Badger, is an industrial designer who is always looking at ways to improve all those latent parenting tricks; co-founder Nicki Radzely is a marketing whiz who you may have seen pitch the Pop on Shark Tank (and strike a deal!). Ultimately their mission is simple: To soothe babies and parents.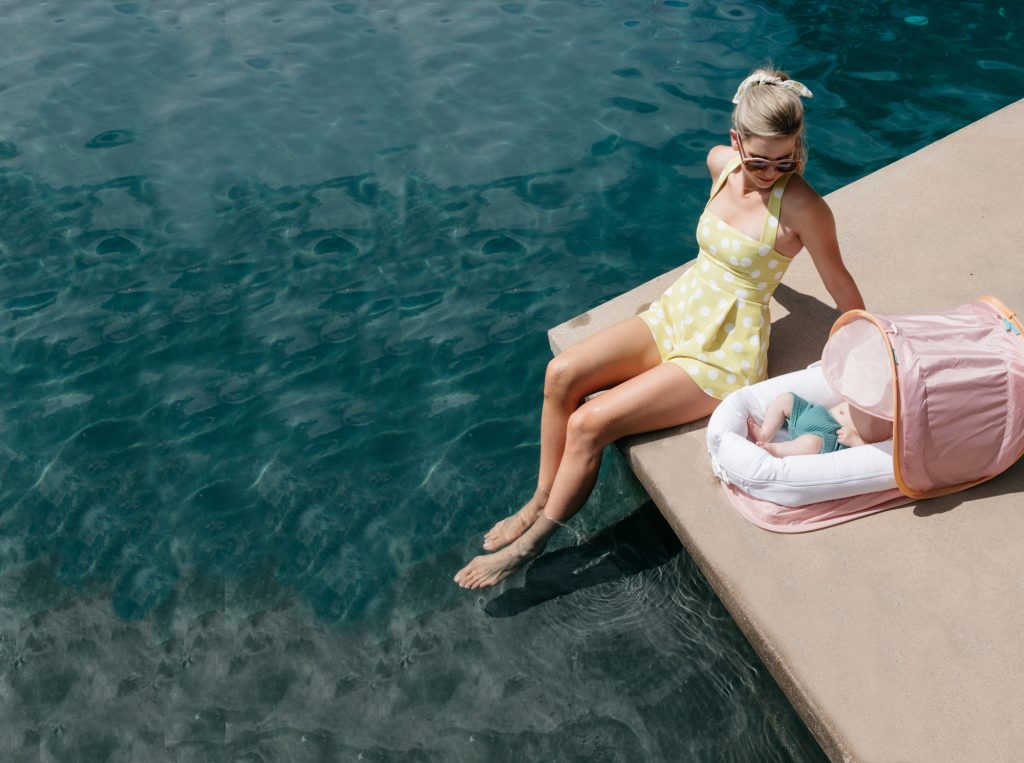 DockATot
$250 shop credit
Launched in July 2015, DockATot answers the needs of multitasking parents who crave a snug and safe spot for little ones anywhere, anytime. The unique shape and design of DockATot allows baby to comfortably chill, play, rest, snuggle and log in tummy time. All materials used are sourced from top-quality suppliers and are Oeko-Tex certified. Designed in Sweden and made in Europe. Thanks to the perfect marriage of style and functionality, DockATot has become increasingly in demand by parents around the world and has won many awards, including the prestigious Junior Design Awards, NAPPA and The National Parenting Center.
CYBEX
gb Pockit Lightweight Travel Stroller ($230 value)
Beautifully crafted with convenience and versatility in mind, the Pockit+ All-Terrain is the perfect lightweight stroller for parents on the go. With just two steps, the unique ultra-compact stroller folds down to hand luggage size giving you the freedom to get out and explore the world, while the beautiful sun canopy provides added protection from the sun and wind. Plus, the ultra-compact folding mechanism of the Pockit + All-Terrain is airplane hand luggage compliant, freeing you to travel with your stroller without hassle.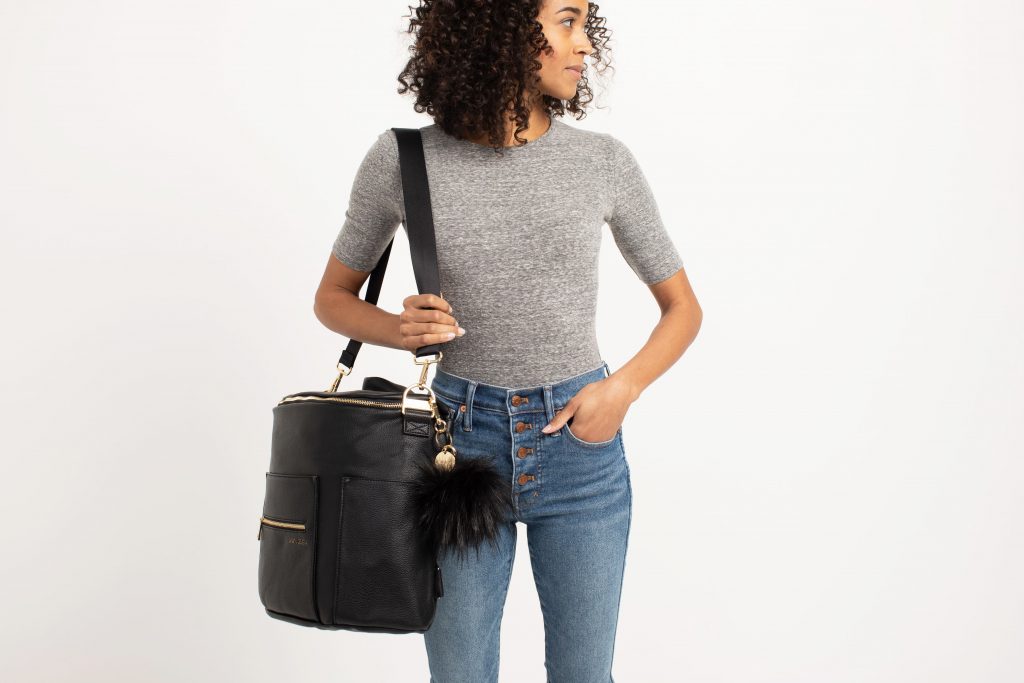 Fawn Design
$200 shop credit
Parenthood is one of life's greatest adventures, so at Fawn Design we create bags that combine style, function, and comfort to help you every step of the way. Our bags range from the Fawn Design Original, our signature diaper bag, to the Fawn Design Tote, the perfect carryall to take you from work to the weekend, to the Fawn Design Weekender, your go-to travel bag whether you're journeying near or far. All Fawn Design bags are made from premium vegan leather and feature a variety of pockets to help keep your necessities organized, no matter what you pack or where you go. Embrace every moment of parenthood with Fawn Design by your side.
Solly Baby
$150 shop credit
At Solly Baby, closeness is what matters. The power of touch, the strength in being together, the comfort given just by being near, and that the most enduring relationships are not only in love but in experiencing life together. We believe our infant wraps bring you closer to your little one, physically and emotionally, while simultaneously giving you the freedom and comfort to take on daily life. We believe that taking on the role of mother, father or caregiver does not replace you as an individual, it simply adds to it. Our wraps reflect your personal aesthetic, seamlessly and luxuriously integrating all of the benefits of babywearing and the beauty of still being YOU.
How to Enter
Simply sign up for emails from each brand, as well as Mini Magazine, of course! Bonus entries for visiting all brands on Instagram. Giveaway ends June 27, 2019. Winner announced the following week.
Good luck!
USE THE WIDGET BELOW TO ENTER TO WIN THE ULTIMATE SUMMER TRAVEL GIVEAWAY.
The Ultimate Summer Travel Giveaway