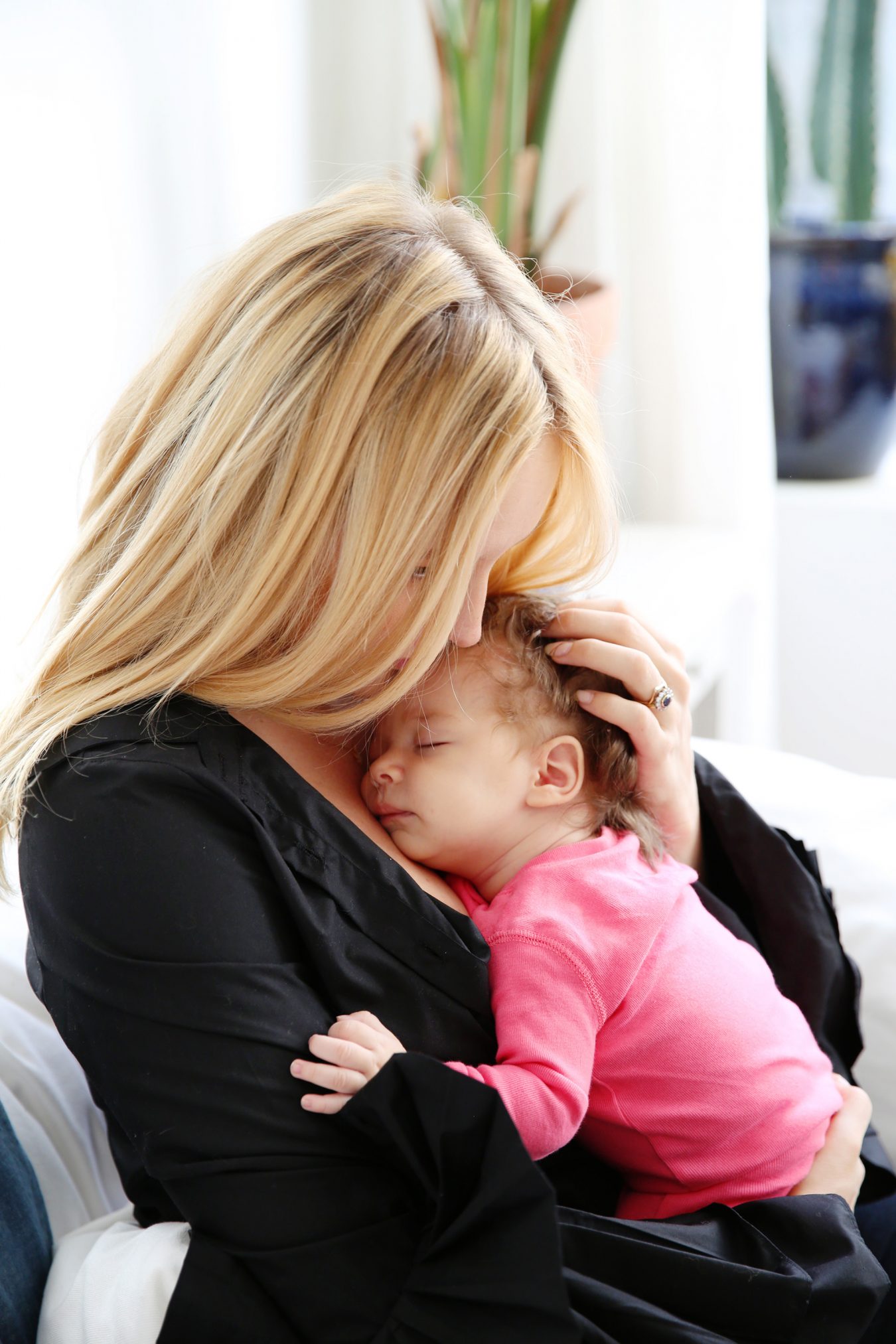 Sakara Founder Danielle DuBoise on Pregnancy and Eating Clean
Co-Founder and Co-CEO of Sakara, a 100% plant-based, organic, meal program delivered to your door, Danielle DuBoise has played a major role in the rebirth of clean eating. But that's not all— the NYC-based wellness guru just welcomed her first child and opens up to Mini about her pregnancy diet and the light force that literally radiates from within her. PS. If you want to try Sakara, Mini Magazine readers can use code XOKATEK for 20% off their first meal program or 10-day reset kit!
Thank you for inviting us into your home! Tell us about the place! How would you describe your home?
White and airy with earthy, desert-inspired details. All my furniture is from Shabby Chic, as I love the way her pieces look and feel. They're the perfect mix of chic and comfort.
Do you have a favorite room in your home? Why do you love it?
Our living room is so serene. There's not a TV, and no computers; just sunlight, books, and music. It's where we connect with dear friends, find stillness for meditations and live our quietest moments.
What are some of your favorite elements in your home?
Our sofa is divine. It feels like you're reclining on a million clouds— also from Shabby Chic. I also love my plants; they help keep the space alive and breathing.
Tell us about your daughter's room. What inspired you when creating the space?
We had to get creative because we live in NYC, so we only picked the essentials. I kept with the white theme but pulled in some elephant energy for strength and grace, as well as pink roses for love and sweetness.
You've just welcomed your first baby! Let's talk pregnancy. How would you describe this pregnancy?
It's a journey of emotions! I felt incredibly sexy as a pregnant woman and that was unexpected. But overall—it's just like parenthood—full of the highest highs and some of the hardest days too. It's the biggest physical change my body has and ever will go through, so it's wondrous but also emotional.
What did your diet look like during your pregnancy?
I ate Sakara for most of my pregnancy. The first trimester was difficult, as I was quite nauseous. Eating a diet rich in organic plants helped me feel my best. I'd add different things when I felt extra hungry like more hemp seeds, avocado, wild salmon etc. It's a time to really tune in and listen to what you want and need and say yes to everything you're craving!
Did your birth unfold the way you thought it would? What was your birth plan?
I had originally planned for a home birth but risked out my third trimester. The first lesson in parenthood is your child has his or her own path. You cannot dictate it, you can only help to guide it.
What has surprised you most about motherhood thus far?
How well I know what she wants and needs just by virtue of being her mother. You don't need the books and the methods because you will know best if you choose to tune in. Not every mother has that option or wants to, so books and methods can be super useful. For us, though, I found that listening to my own voice and getting on her rhythm was the most powerful thing I could do.
What is most important to you in raising your daughter?
I want her to be kind and to always find the light in any situation.
Tell us how you decided on your daughter's name.
My husband has always called me his star. I love the way the word star sounds coming out of his mouth— the word is always filled with such love when he says it. We wanted to give her a temporary name while I was pregnant so we could feel more connected to her. We chose "Star" and it just stuck. She's such a bright light, we knew it was a fit.
What are you looking forward to most about raising your daughter in NYC?
New Yorkers are incredibly wise, savvy and accepting of things that are "different," by nature of being surrounded by so many ways of life. I want her exposed to all of that.
How do you plan to manage motherhood and career?
I'm not sure I have one; you just do it. You do your best. That's all I have to offer. Sometimes something has to give and I can't do it all and I've decided that's OK. My friend Dr. Aviva Romm told me that I should be as kind to myself as I am to her.
For our readers who may not know, what is Sakara and how did the brand come to be?
Sakara is a nutritionally designed meal program. We deliver meals, snacks, and supplements nationwide. Eating this way saved my life and for my co-founder Whitney, it cleared her acne that she'd been battling for 10+ years. We made it our mission to help others understand and feel the transformative power of food as medicine.
What does the workday entail for you as the co-founder of Sakara?
Lots of meetings these days as there are a ton of things to know, understand, think about and act on. A lot of big projects as well that we're excited to announce soon! Since having Star, mornings are my time to get work done and the rest of the day is spent meeting with my different teams.
What is the most important thing our readers should know about clean eating? Are there misconceptions you come across often surrounding plant-based diets?
That there isn't enough protein in plants. That healthy food means it won't be tasty. In order to lose weight you have to count calories and eat a low-calorie diet. Bottom line: NONE of these are true.
What is a typical breakfast, lunch, dinner for you right now?
Sakara! This morning I had a Superseed Meusli with blue Majik mylk.
We have to ask! What is your beauty routine like?
Clean and simple. I love Vintner's Daughter, True Botanicals, and Biologique Recherche. Also, Sakara Probiotic is a must every morning as part of a beauty routine.
If you could give your daughter one piece of advice, what would it be?
Be kind and find the light in everything.
Don't forget to use code XOKATEK at Sakara.com for 20% off your first meal program or 10-day reset kit!
---
Find out more about Danielle (like her favorite kids book and what's on her nightstand!) in our fall issue or click here to pick up some deliciously healthy goodies from Sakara.
Photography: Jennifer Lavelle for Mini Magazine