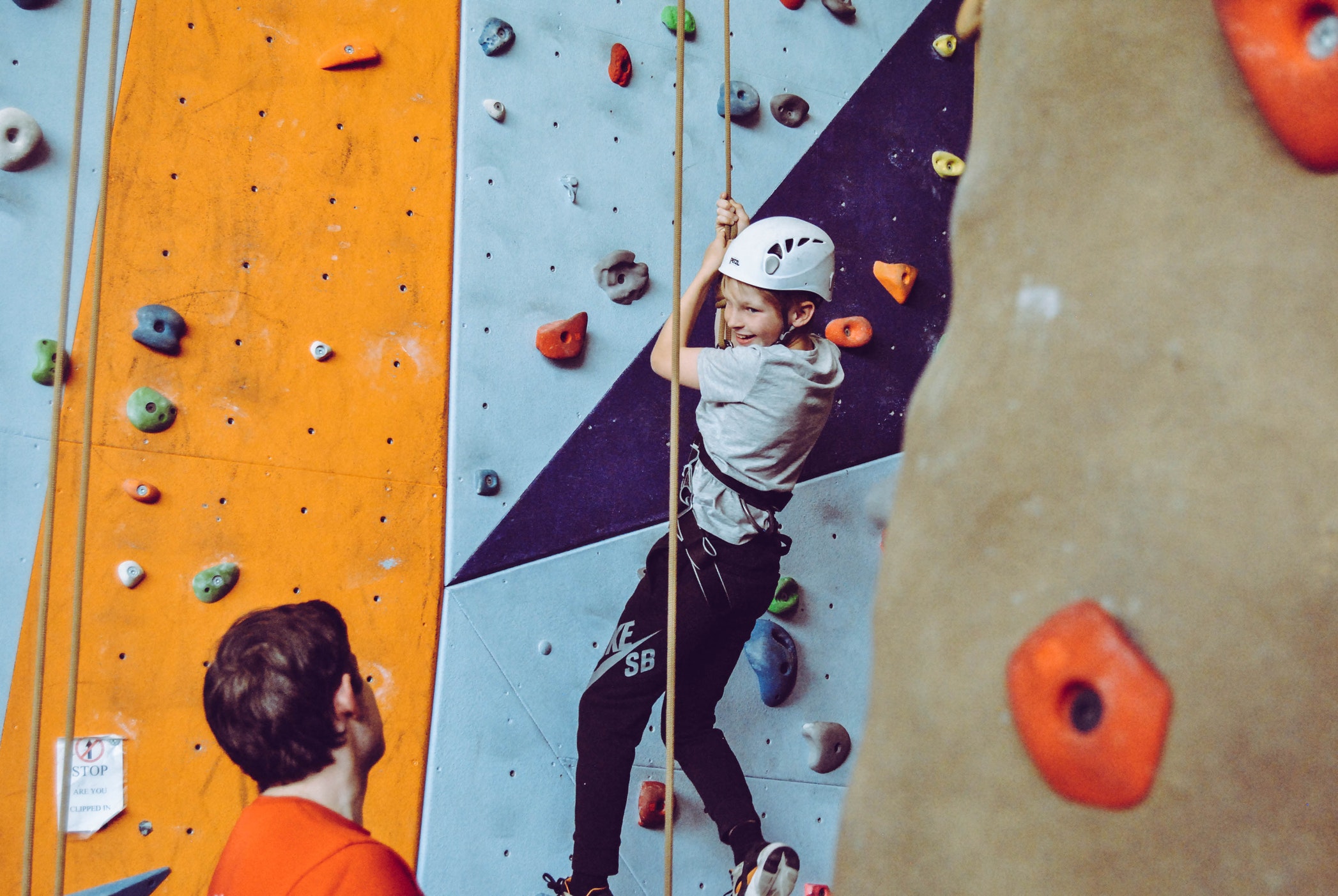 10 Easy Rainy Day Activities for the Kids
You know what they say- April Showers Bring May Flowers. But that doesn't always mean that the littles will be excited to be stuck inside all day. Parents everywhere will be looking for creative ways to spend a rainy day, while staying dry and keeping their Minis entertained.
We've asked our friends at Lorena Canals Washable Rugs for a few ideas to beat the rainy day blues, when you're not outside splashing in puddles, of course! Hopefully, some of these methods will occupy your children for a while, allowing adults to have some time to relax themselves.
Bring the excitement of camping home. Schedule an indoor "camp out" with sleeping bags, a tent, board games, and s'mores. Camping inside is a fun and simple way to unplug and reconnect with your family and have a great time, plus, you'll have indoor plumbing!
Practice Mini yoga. Help kids get a good stretch by striking some yoga poses. It promotes body awareness, balance, posture, and concentration.
Throw a tea party. Get all dressed up and host your own fancy tea party (be sure to invite the dolls and stuffed animals).
Make shaving cream sculptures in the sink. Squirt some shaving cream in the sink and just let kids have fun. Add food coloring if you like. You might want to put them in an old shirt as this activity will get messy!
Play with bubble wrap. Kids (and most adults) love anything that involves bubble wrap! Roll out the bubble wrap carpet and let your kids walk the "runway." Make a hopscotch grid with squares of bubble wrap or tape bubble wrap to the floor in a line and let kids use toy cars down their new road.
Play balloon tennis. All you need is a balloon, two paper plates and two craft sticks. The match can now begin!
Create a photo booth. Tap into your kids' dress-up trunk or bring out their old Halloween costumes for some photo fun! Put your camera on a tri-pod and have your kids strike a pose with your own custom photo shoot!
Play Jenga. Build a fun Jenga-style tower game with sponge pieces.
Freeze dance. All you need is music, and the only guideline is to freeze when the music is paused. Encourage kids to "freeze" in fun poses or with funny faces. Use a variety of musical styles and tempos.
Make an indoor sandbox. Get a large container and fill it with shaped pasta, dried beans, or uncooked rice. Spread a washable rug underneath to catch any mess.
No matter the activity, kids playing inside can lead to a bit of a mess from arts and crafts or spilled snacks and drinks. But thanks to Lorena Canals all natural, healthy, eco friendly and washable rugs, parents don't need to worry about spills on their rugs. Let the kids have fun and throw the rug in the washer when playtime is over. Now you can enjoy the season's rainy days instead of wishing them away!
Try these 4 Healthy Recipes Your Kids Will Love while you're stuck inside or think ahead and shop these 10 Summer Dresses for Every Occasion.