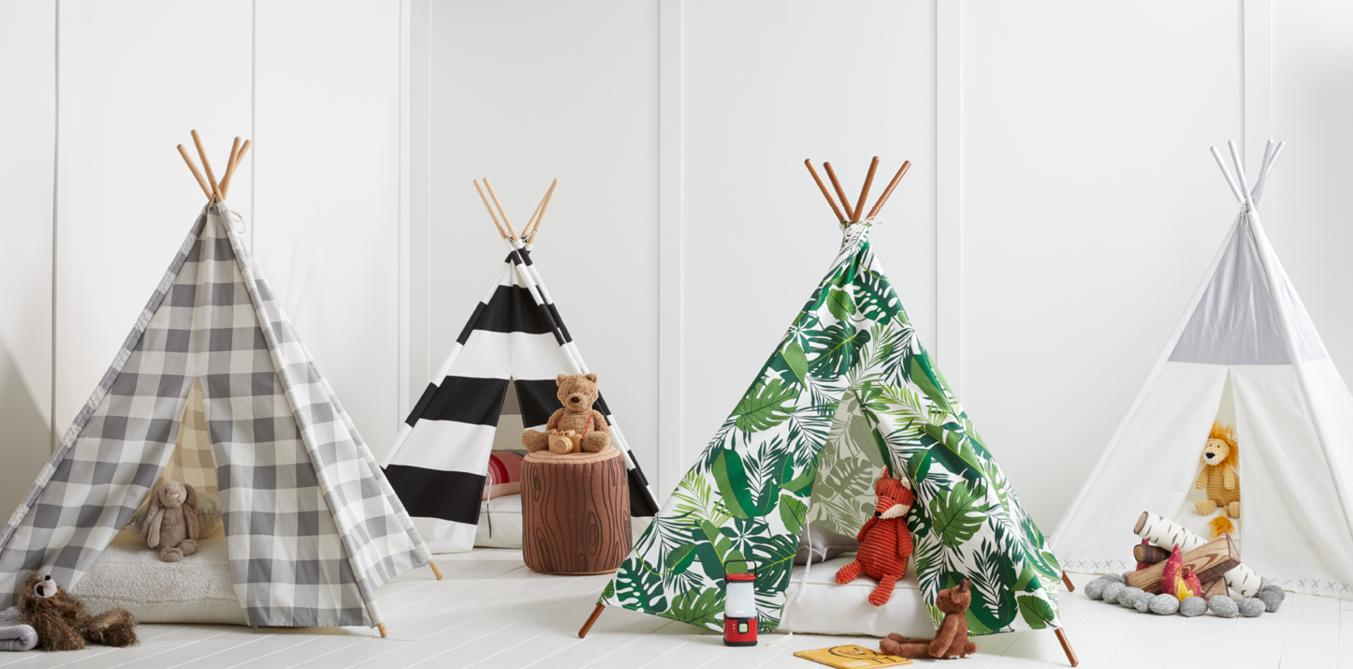 FYI— The Land of Nod Is Now Crate and Kids
If you happen to look for the Land of Nod online, as you once did, you'll notice you're redirected to Crate and Barrel. But before you go chalking it up to some crazy internet mixup, you should know— the Land of Nod has found a new home at Crate and Barrel under the umbrella, Crate and Kids.
This new kids offering completes the integration of the Land of Nod brand into the Crate and Barrel family— combining everything you love about Nod with the quality, safety, style, and craftsmanship that you expect from Crate and Barrel.
You'll still be able to find your favorite playhouses, teepees, furniture, and bedding from Nod, with the addition of new products you'll love. Not to mention, have access to a variety of services, including children's nursery, bedroom, and play space design services, speciality gifting, and baby registry.
The full Crate and Kids collection is available now online and in more than 40 Crate and Barrel stores starting in early April.
---
You'll also want to read about Barbie's New Inspiring Role Model Dolls or See What's on Khloe Kardashian's Baby Registry.