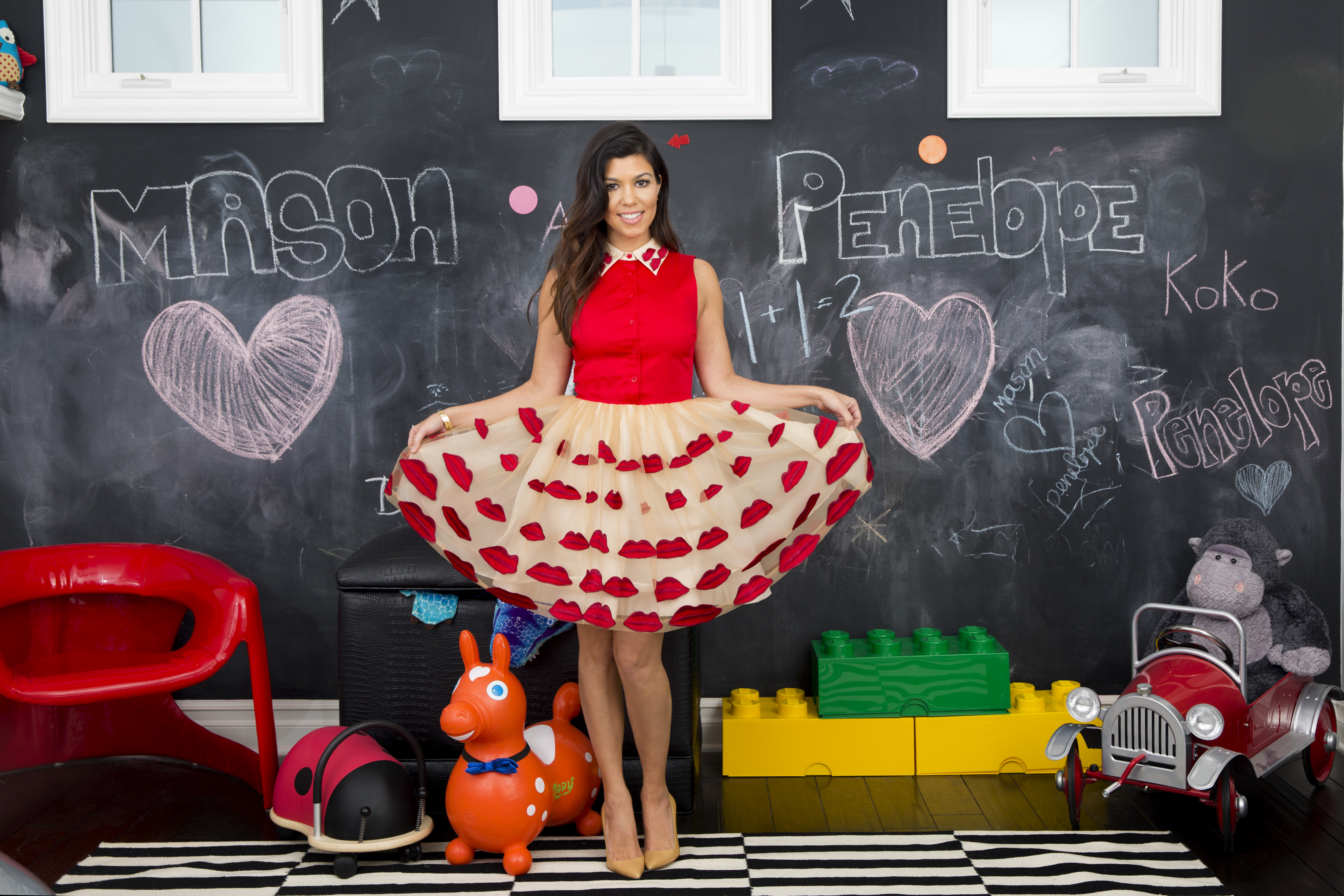 Kourtney Kardashian Shares How to Design A Kid-Friendly Space
When we caught up with Kourtney Kardashian for our cover shoot, she was only a mom to two little Minis, son Mason and daughter Penelope. The Keeping Up with the Kardashians star has since welcomed another Mini Mister, baby Reign, and designed a whole new home with kid-friendly elements for her brood.
We know it can be difficult to find the perfect balance of style and practicality at home especially when you do not have the assistance of a professional home builder! So we asked Kardashian for her tips on creating kid-friendly spaces that still fit a parent's aesthetic. Making a fun space for a child can take a while as the room needs to be practical, safe, and look great. This means that old furniture and appliances need to be replaced with new and more quirky products. The process might be tiring and arduous. But since it is the topic of your child's comfort, you might have to go the extra mile to contact junk removal professionals like the ones available at Junk Buddy (and its likes), who can haul away your old stuff in no time, giving you a head start to install new items that suit your kid's tastes.
What also needs to be taken into account is how the room feels in some large houses. There can be insulation issues as the heat cannot reach very far if there are limited radiators, heaters, etc. That is why, when renovations/redecorating is going on, parents may need to call in a Heating Repair company to see how they can rectify such issues to make sure the children's rooms are warm and cosy. While repairing the heating system, it can be crucial to give special attention to furnace tune-ups. Regular conditioning of the furnace allows your heating system to run far more efficiently. You can look for such service in your neighborhood, or you can do a web search, for instance, Chattanooga HVAC tune up services or elsewhere.
"I think every child's room should have some magic in it," she told us. "In both [Mason and Penelope's] rooms, I started wanting everything all white, but they both evolved once I found the perfect pieces that I knew were for them."
The mom of three also went on to share how her home has changed. "We have a kid's kitchen right next to ours, a teepee in the family room, some mini pianos in our living room next to our big piano, random cars, strollers and shopping carts floating around," she explained. "Most of the kid's items are in the playroom and in their bedrooms. We also have an outdoor kids' space with an arts and crafts table, an easel, a fruit stand and a train set for the kids to ride on. This is a very kid-friendly home, to say the least!"
See how Kourtney designed her new home in Calabasas here, including Penelope's pink room and Reign's chic nursery.
How do you keep your home kid-friendly yet stylish? Tell us below!
---
Now Tour Kourtney's Creative Kids Spaces or How Your Stubborn Kids Will Make Successful Adults.
Opening Image: Gretchen Easton for Mini Magazine