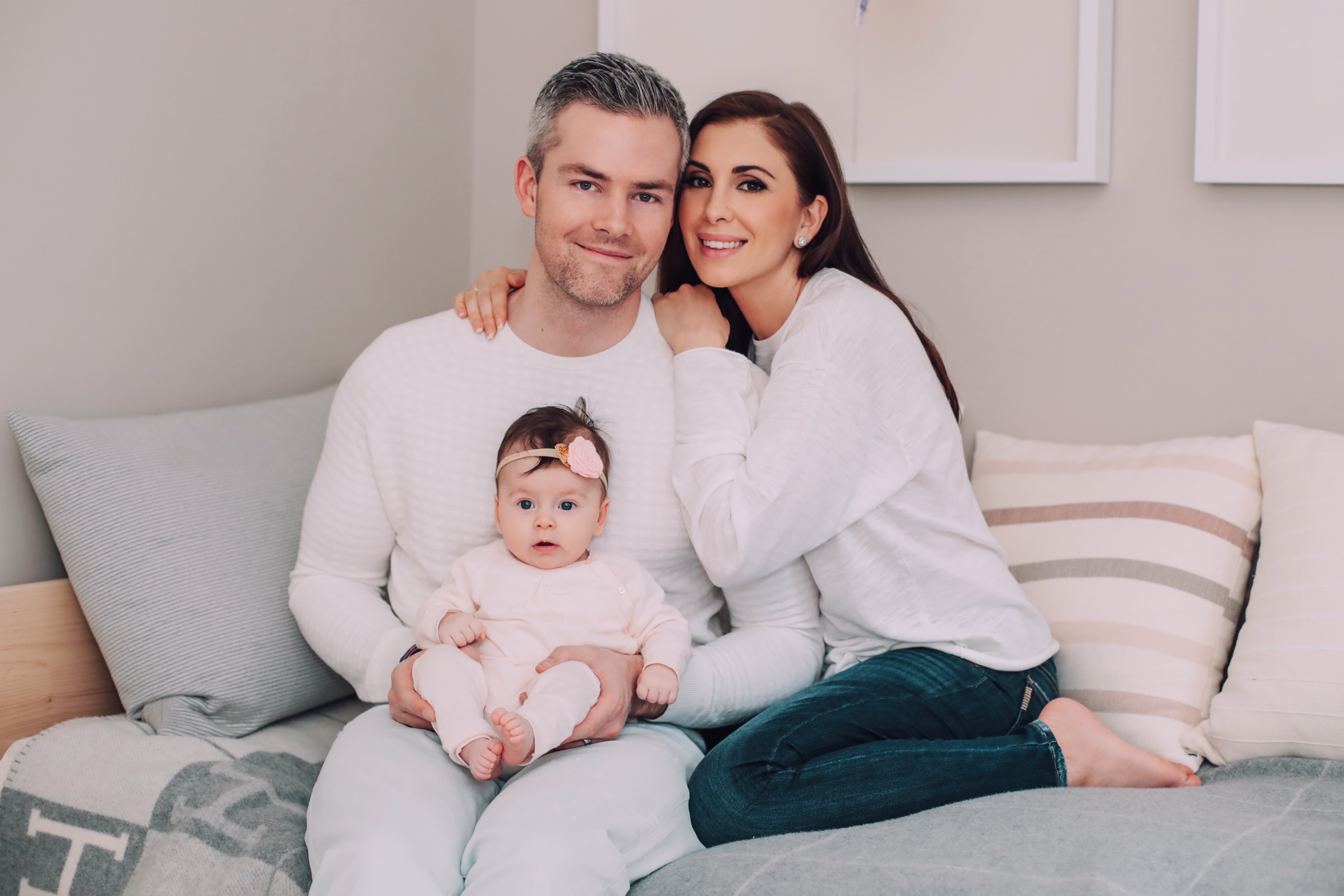 20 Questions with New Mom Emilia Bechrakis Serhant
Emilia Bechrakis Serhant is an attorney, a new mom to daughter Zena, wife to Million Dollar Listing New York's Ryan Serhant, and now a published author! The NYC mama's debut children's picture book, To the Moon and Back for You, launched this week and explores the couple's years-long fertility journey, including Serhant's life-changing experiences with IVF.
The beautifully illustrated book is a poignant look into the heartbreak and joy surrounding the couple's road to baby— similar to what millions of families experience every year.
We sat down with Serhant for a quick chat about life as of late, putting her on the clock for a fun series of 20 questions! So keep scrolling for a fun peek into the life of the mama behind this sweet new children's picture book!
KEEP SCROLLING FOR 20 QUESTIONS WITH NEW MOM EMILIA BECHRAKIS SERHANT.
ON MY NIGHTSTAND
A copy of my children's book, To the Moon and Back for You. I try to read it to Zena in the morning. A bottle of Mountain Spring water, my iPhone, a pair of Ray-Ban sunglasses.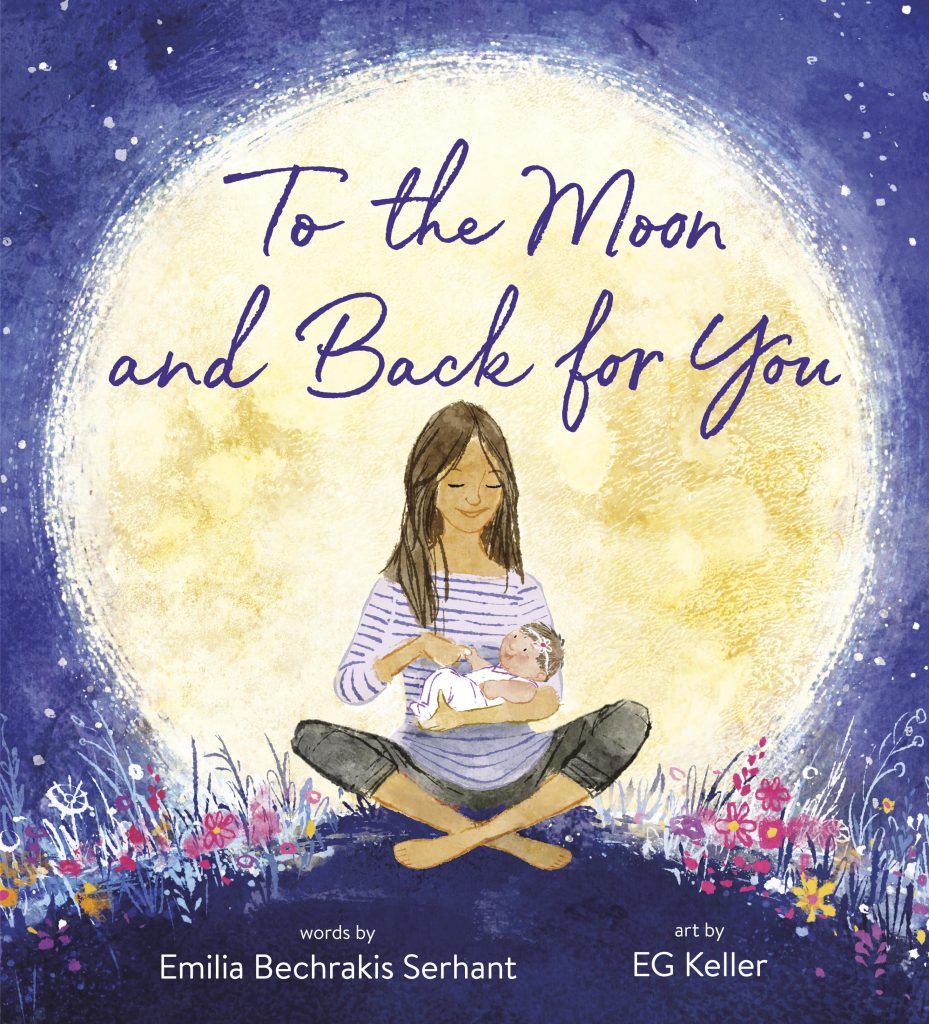 IF THERE WERE MORE HOURS IN THE DAY, I WOULD
Sleep more and read more.
BEFORE KIDS, I NEVER THOUGHT I WOULD
Be so into baby things and so interested in their development.
FAVORITE KIDS MOVIE
The Little Princess.
FAVORITE KIDS BOOK
The Secret Garden. I had one in a silk, red hardcover.
ALWAYS IN MY FRIDGE
Fruit!
IDEAL DATE NIGHT
Dinner, walk on the beach, and a movie.
FAVORITE LOCAL SHOP
Intermix.
MY COFFEE ORDER
Small cappuccino with extra foam, one sugar.
CAN'T STOP LISTENING TO
True Crime podcasts.
FAVORITE LOCAL RESTAURANT
Sant Ambroeus in the West Village, Crosby Bar, and I practically live at Sarabeth's in Tribeca because they let me bring in a stroller without rolling their eyes at me!
PREGNANCY CRAVINGS
When I wasn't sick all the time— oatmeal and avocados. Not together.
MY WARDROBE STAPLES
Jeans, white t-shirts, white sweater, black turtleneck, a good blazer, solid suit.
GUILTY PLEASURE
Bravo's Real Housewives shows and chocolate banana crepes.
LAST BOOK I READ
It's definitely been a while since I was able to get through a book. But I think it was a book about children's sleep. Clearly, I got nothing from that because my kid isn't the greatest napper.
FAVORITE CHILDHOOD MEMORY
A canoe day trip with my parents on the Delaware River and a picnic and a day at the beach in Greece on Elafonisos. The water was crystal blue and there was pink sand.
SIGNATURE SCENT
Obsessed with Mojave Ghost by Byredo and the NARS Monoi Oil.
GROWING UP I WANTED TO BE A
An international attorney who would change the world.
APPS I USE MOST
My email app, my news app, The Wonder Weeks, and Notes.
SHOWS I'M WATCHING RIGHT NOW
ZeroZeroZero, the Outsider, Homeland. I also can't wait for I Do, Redo on Netflix.
---
You'll also want to read What to Pack in Your Hospital Bag for a Second Baby or these 20 Questions with Acacia Swimwear Founder Naomi Newirth.