This New Baby Food Was Created by a Brain Surgeon
Baby food has undergone some serious changes in recent years and new brands continue to emerge with fresh takes on the ingredients that have forever graced those tiny food labels. But it's taken until now for a baby food to surface offering precise nutrition to support early childhood brain development.
Meet Cerebelly.
Developed by mother of three and neurosurgeon Dr. Teresa Purzner—who also has a potential cure for pediatric brain cancer in clinical trials—Cerebelly seeks to challenge the supply chain, formulation, and manufacturing process through which baby food is made. The stand-out baby food brand is five years in the making, with $6.7 million of investment to back it up, and just this week, launched direct-to-consumer (and in Whole Foods nationwide) with personalized recommendations for your child based on their milestones.
The brain-focused children's food brand offering science-based, veggie-first baby foods understands the importance of the first three years for a child's developing brain. It is during this time that the foundations of seeing, hearing, memory, cause and effect, attention, social awareness, and more are laid down. In fact, the brain cells you have at 3 are the same you have at 33, 53, and 93!
"I've spent 17 years learning about the brain. With Cerebelly, I am using this lifelong passion to better the health of children by providing precise nutrition for early brain development," said Dr. Teresa Purzner, co-founder and Chief Science Officer of Cerebelly.
"I was inspired to start this brand after turning to my local grocer for healthy options for my kids, only to discover the startling lack of genuine nutrition in so many products on the shelves. So we set out to change that— to truly rethink the way we nourish our kids, and hopefully inspire the baby food industry as a whole to raise its standards too."
Cerebelly pouches are organic, non-GMO, 100% plant-derived, dairy-free, and gluten-free, with no added sugars, as well as include 15 to 18 nutrients on average that support specific regions of the brain. All of the brand's baby and toddler blends are veggies-first (you'll find vegetables are the first ingredient!), resulting in a lower sugar profile and more nutrition.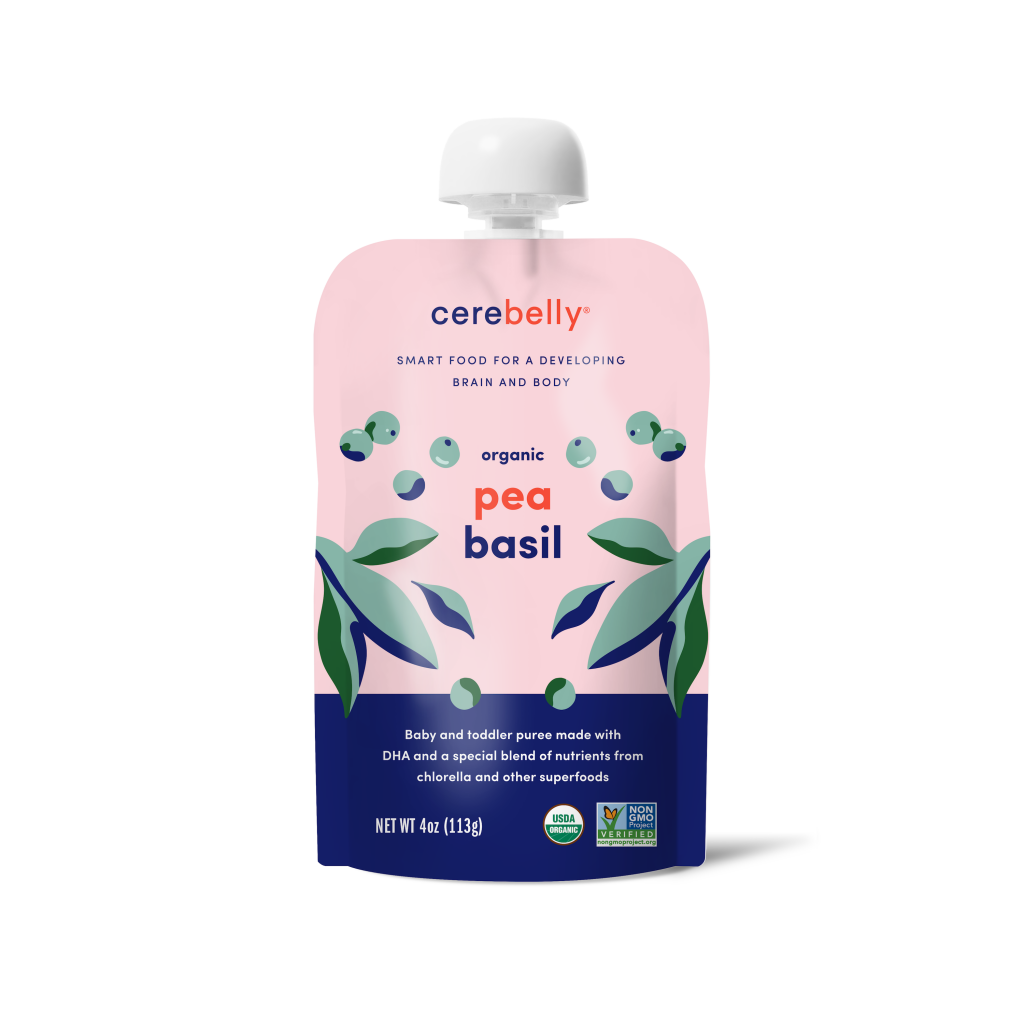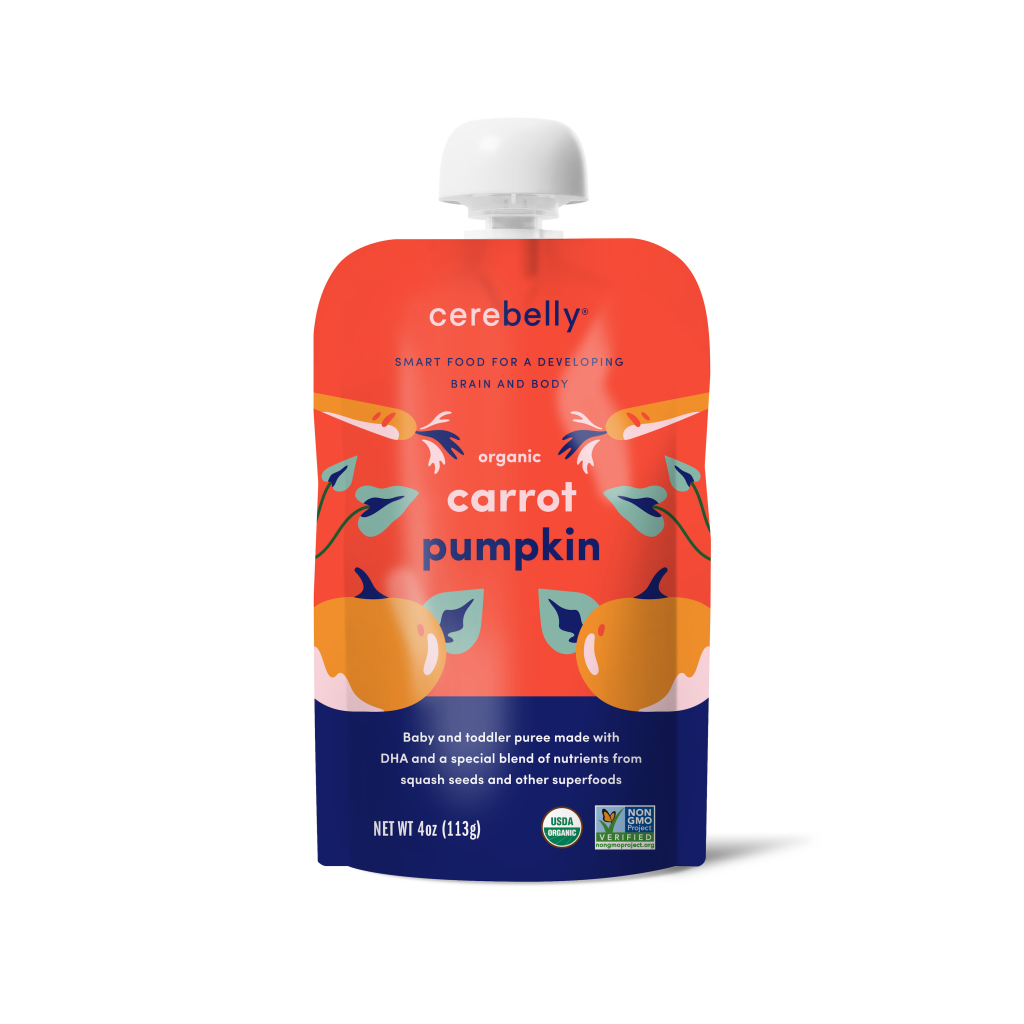 Every two weeks, Cerebelly ships a collection of delicious, shelf-stable flavors that provide the appropriate nutrition for that window of brain development and offers 10 flavors, including:
Pea Basil

White Bean Pumpkin Apple with Sunflower Seed Butter and Cinnamon

Sweet Potato Mango

Broccoli Pear

Carrot Pumpkin

Butternut Squash White Bean

Carrot Chickpea with Ginger

Spinach Apple Sweet Potato

Black Bean Sweet Potato with Avocado Oil & Tomato

Pea Spinach Pear with Quinoa
With nutrients from superfoods like chlorella, squash seeds, algal oil, kelp, and maitake mushrooms, Cerebelly is reimagining what baby food should be, supporting brain development for Minis at the most crucial times.
Cerebelly retails for $8.49 per variety pack (a box of three pouches) at Whole Foods and subscriptions at Cerebelly.com range from $2.31 to $2.89 per pouch, depending on quantities purchased.
Images courtesy of Cerebelly.
---
You'll also want to read How HATCH Collection x J.Crew Is Changing the Maternity Game or What You Should Know Before Buying Eco-Friendly Diapers.